A video circulating on social media showing tanks lined along a lit-up road in the middle of the night in an unspecified Chinese city has sparked rumors that the clip was taken at the scene of protests in the province of Henan.
The clip started circulating with the claim that the footage had been shot in Zhengzhou, the city in the province of Henan where protests recently took place against frozen funds in several rural banks.
Many who commented on the video, drew a comparison to the scenes from Tiananmen Square in 1989, when the government called in the army against students protesting for democracy, freedom of speech and freedom of the press.
Newsweek could not independently verify the exact location of the video, but a comparison of images drawn from Google Maps and the video suggests that the footage was not in fact shot in Henan, but at another location in Shandong province.
Andy Boreham, a journalist from state-affiliated media outlet Shanghai Daily, commented on Twitter that the video was not filmed in Henan, claiming that it was "just a standard training exercise" filmed near the Quanji Hotel in the Shandong province.
News and social media intelligence company Storyful also said the video was shot in Shandong province.
Chinese-born human rights activist Jennifer Zeng also shared the video, saying it was taken on the streets of Rizhao City in the Shandong province. In her tweet, she did indicate she had questions as to if the presence of the tanks was simply due to a routine training exercise.
What's Behind The Bank Protests in Henan?
Protests are rare in China, and it's even rarer to get a glimpse of dissent within the country from outside of its borders.
The ongoing bank protests have been sparked by a financial scandal in rural Central China, which has caused many depositors' funds to be frozen as the banks undergo investigations into allegations of widespread fraud.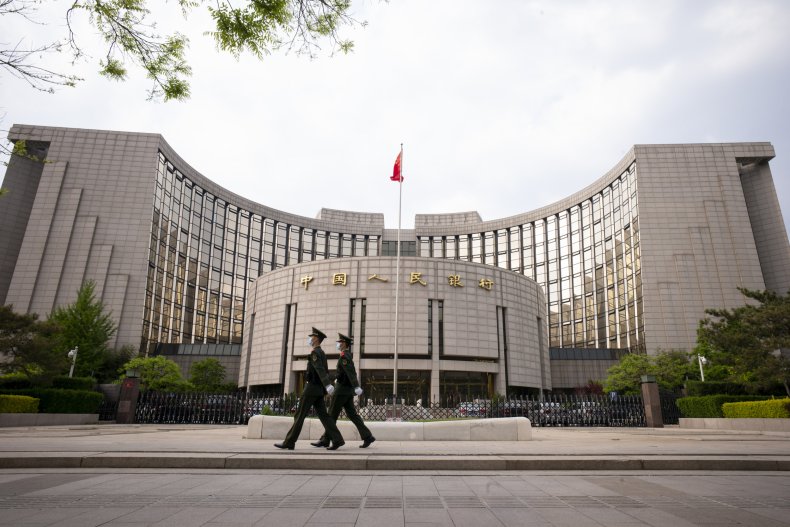 Depositors who had entrusted their lifesavings to the banks started showing up at their doors to demand their money back and resisted initial attempts by city authorities in Zhengzhou to prevent them from demonstrating in the name of COVID-19 safety regulations.
When thousands of protesters reportedly gathered in front of Zhengzhou's People's Bank of China's building last week to protest against their funds being frozen, the authorities sent guards to break up the protests —a harsh reminder of the power of the government to limit Chinese citizens' freedom.
Footage from the breaking up of the protests was viewed millions of times on Chinese social media and sparked outrage among the public.