Video: CNN's Don Lemon Reads from 'Trump: The Art of the Deal' to Explain President's Tax Losses—'The Conman-in-chief'
CNN host Don Lemon has hit out at President Donald Trump following reports he made $1.2 billion in business losses between 1985 to 1994, calling him "the conman-in-chief" and reading from 'Trump: The Art of the Deal.'
Lemon made the comments on his show CNN Tonight following reports in the New York Times outlining how, according to Trump's previously unseen Internal Revenue Service (IRS) transcripts, the president's core business lost $1.17 billion over the span of just under a decade between the mid 80s to the early 90s.
"Turns out Donald Trump is our conman-in-chief and his biggest con was pulling the wool right over your eyes, convincing voters that he would be the best deal maker ever in the White House," the CNN anchor said. "The man who ran for president on his reputation as a billionaire business genius was a really, really, really lousy businessman," Lemon added.
"The real incredible bit of irony," the CNN host went on. "You know what happened during those years? Specifically in 1987, it was right after this. It was right when 'The Art of the Deal' came out," he added.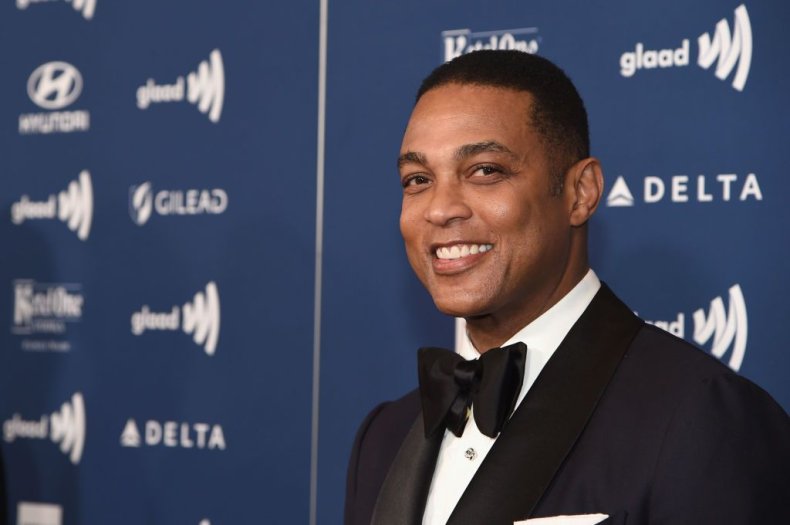 Lemon proceeded to read from Trump's 1987 book, 'Trump: The Art of the Deal,' a memoir and business advice book, which played a critical role in introducing the president to the nation. The news anchor heavily implied that Trump was admitting to a con in the book, at a time we know now his businesses were suffering heavy losses.
"This is from page 58. If you have it please read along. I quote here," Lemon said reading from the book. "'The final key to the way I promote is bravado. I play to people's fantasies. People may not always think big themselves but they can still get very excited by those who do. That's why a little hyperbole never hurts. People want to believe that something is the biggest and the greatest and the most spectacular. I call it truthful hyperbole,'" the CNN host said, using Trump's own words.
He then went on to quote the president on the importance of self-promotion and thinking big. "'You can't con people, at least not for long. You can create excitement. You can create wonderful promotion and get all kinds of press and you can throw in a little hyperbole but if you don't deliver the goods people will eventually catch on,'" Lemon said, once again quoting Trump. "Yup people will eventually catch on. Like right now," the news anchor added.
A lawyer for the president has cast doubt on the validity of the IRS transcripts acquired by The Times, telling the newspaper the tax information was "demonstrably false." Charles J. Harder added that "IRS transcripts, particularly before the days of electronic filing, are notoriously inaccurate" and "would not be able to provide a reasonable picture of any taxpayer's return."
However, experts have said such transcripts had undergone quality control for decades. Further information provided to The Times regarding Trump's father's tax returns were also successfully cross-checked with Fred Trump's actual returns.