Video: Colbert Loses It During Fake Melania Trump Segment—'I Haven't Touched my Husband's Privates in Years'
Amid rumors that Melania Trump is wielding ever more power in the White House, The Late Show with Stephen Colbert on CBS relished the chance of mocking the first lady.
On her recent trip to Africa, she had reportedly clashed with deputy national security adviser Mira Ricardel, who was forced to step down.
In a stinging rebuke, Trump's spokeswoman Stephanie Grisham said in a statement: "It is the position of the Office of the First Lady that she (Ricardel) no longer deserves the honor of serving in this White House."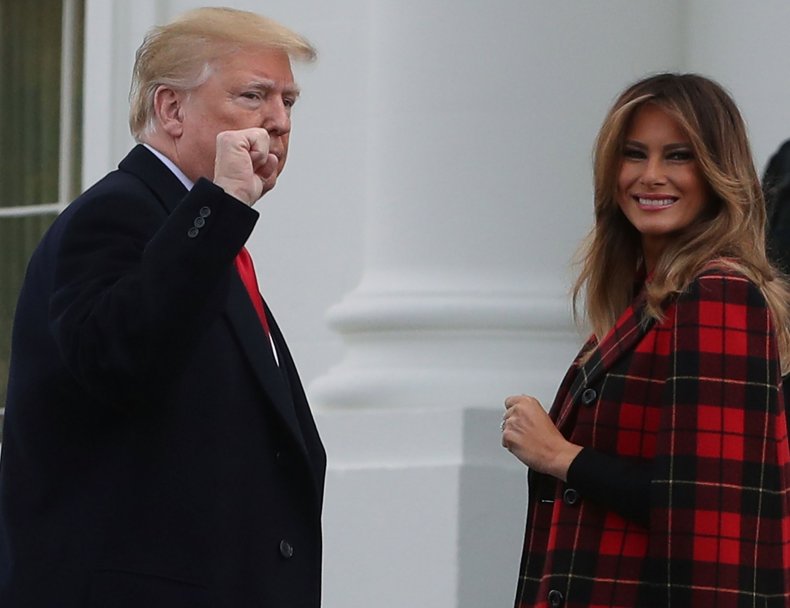 Addressing this new found spikiness of the first lady's actions, The Late Show host Stephen Colbert conducted a fake interview with actress Laura Benanti, who played the role of Melania Trump.
He started by wishing her a happy Thanksgiving, and Benanti quipped that the annual pardoning of the turkeys would be the only White House residents "who won't be going to jail."
When asked why Ricardel was sacked, the fake Melania said: "She's lying, she's vindictive and we've pretty much got that covered."
Colbert asked if the press release statement firing Ricardel was a "tad insensitive". In a dig at one of the first lady's recent campaigns, saying "All I want is to end bullying and if you disagree with that I will crush you like a tiny bug underneath my stiletto."
Colbert struggled to hold it together after asking if it should have been something that she should have handled with her husband Donald Trump "in private", to which she quipped: "Oh please Stephen, I haven't handled my husband's privates in years."
The Sunday Times reported how the clashes between Ricardel and the first lady came to a head when the plane seats to Africa that Ricardel had requested for herself and another National Security Council member were given to journalists instead. Ricardel then reportedly threatened to "withhold resources for the trip."
CNN reported that Ricardel had made a number of enemies during her seven months in the White House and was known for shouting at subordinates, plotting against White House officials she disliked and leaking stories about her administration opponents to the press.