Video of Courtney Love Warning Women To Stay Away From Harvey Weinstein in 2005 Resurfaces
A video of Courtney Love warning actresses to stay away from Harvey Weinstein in 2005 was trending at the top of Reddit on Wednesday, voted over 24,000 times with 94 percent of those votes being "upvotes."
The video — which was first surfaced by TMZ — was shot in 2005 on the red carpet for the Pamela Anderson Comedy Central Roast. Love was asked if she has any advice for "a young girl moving to Hollywood."
Love first hesitates at the question and said, "I'll get libeled if I say it." But she continued, "If Harvey Weinstein invites you to a private party in the Four Seasons [hotel] don't go."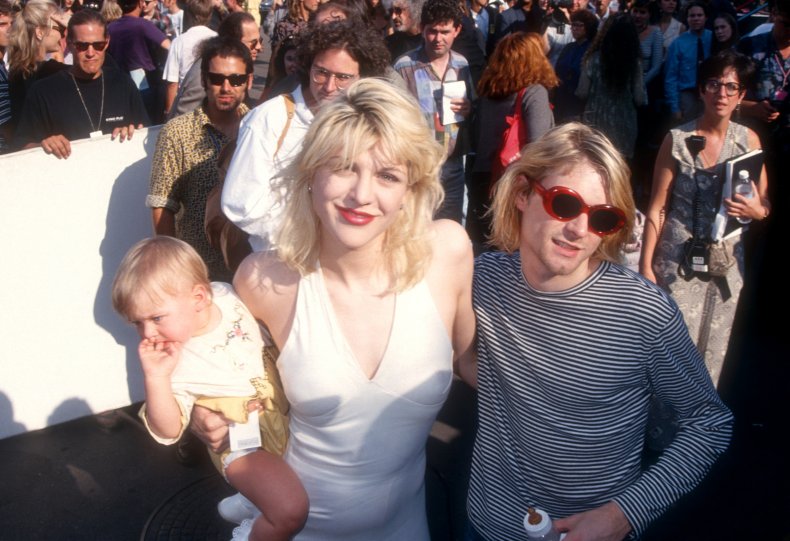 Netizen HomeBrainBox commented on the video on Reddit on Wednesday, "Watching this makes me wonder whether there's anything similar and of the same magnitude as the Weinstein-scandal happening right now that will be outed and understood in retrospect in about 15 years."
This comment seemed to spark a conversation surrounding secret and undercover sexual abuse in Hollywood that was exposed in 2017 via the monumental #MeToo movement. The discussion on Reddit around the 2005 video also seemed to be mostly examining and drawing comparisons to the recent Jeffrey Epstein case, who — in a similar fashion to Weinstein — had been accused of multiple sexual assaults.
The financier was found dead in his jail cell on Saturday from an apparent suicide. Epstein was arrested in early July on child sex trafficking charges and was awaiting trial without bail.
Malarkey4 commented, "Epstein is Weinstein X 10" and SotaSkoldier thought that, "Jeffery Epstein is almost certainly worse. It likely involved politicians, Hollywood, Wall Street, you name it. The guy was connected to absolutely everyone."
Back in 2017, in the midst of the #MeToo movement and at the heart of the Weinstein scandal, Love tweeted the 2005 video saying, "Although I wasn't one of his victims, I was eternally banned by CAA for speaking out against #HarveyWeinstein #rape"
CAA (Creative Artists Agency) told CNN in 2017 the agency has no idea what Love is referencing when she claims she was blacklisted by them.
In May of 2018, Weinstein was charged by New York police with "rape, criminal sex act, sex abuse and sexual misconduct for incidents involving two separate women." On that day, he was arrested after surrendering to police.
That July, Weinstein was released after $1 million bail was posted on his behalf. He surrendered his passport and was required to wear an ankle monitor, with travel being restricted to New York and Connecticut. He is still awaiting trial — Weinstein will plead not guilty and denies all accusations of abuse, misconduct and blacklisting actresses.
In all, Weinstein currently faces six felony charges relating to three women: two counts of predatory sexual assault, two counts of criminal sexual act in the first degree, and one count each of first-degree rape and third-degree rape. The charges are related to separate incidents in 2004, 2006 and 2013.