Video: Bloody Crocodile Attack On Australian Beach Leaves Woman With Bite Mark On Thigh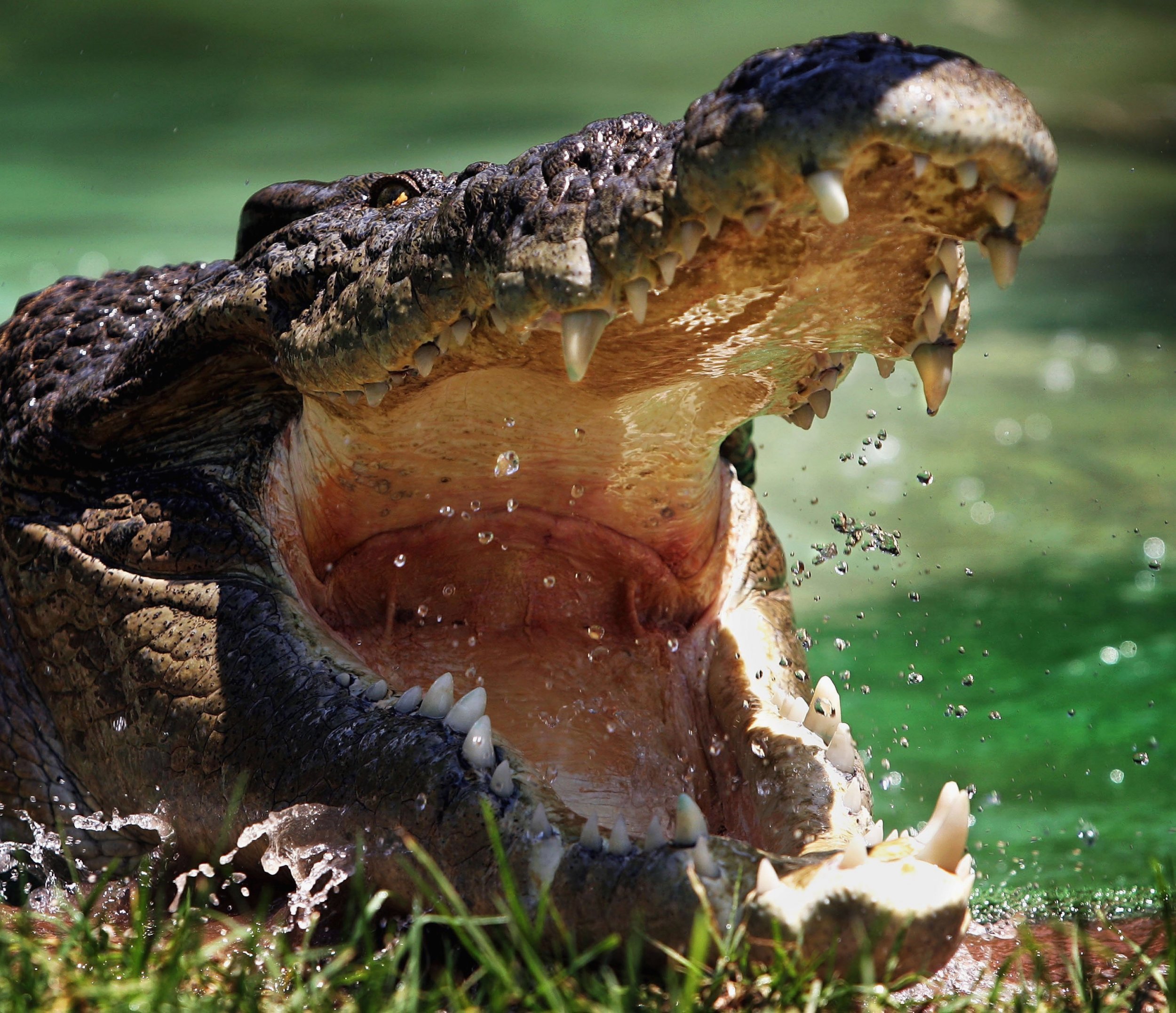 A British tourist was forced to flee a beach in Australia on Monday after a crocodile lunged and attacked her, leaving a bleeding bite mark on her upper thigh.
A video of the attack was posted by a friend who filmed the grisly scene at Cape Tribulation in Queensland. The videographer, Ally Bullifent, was filming fish jumping from the water as she and her friend laughed and walked along the beach. A crocodile then lunged from behind them.
In the video, there is a splashing sound as the crocodile attacks Bullifent and her friend, who is identified only as Leah. Screams are heard as the video ends. Leah was admitted to Mossman Hospital to treat a crocodile bite wound on her upper thigh with at least five teeth marks. She was discharged Monday night, according to The Independent.
Bullifent posted a photo of the brutal wound on Facebook.
The Queensland Department of Environment and Heritage Protection called the footage "shocking" and said wildlife officials have spoken to the two women about the attack by the saltwater crocodile, which is estimated to measure between 5 and 8 feet in length.
The Queensland Crocodile Management Plan warns locals that saltwater crocodiles can hide for many hours underwater and will often try to drag unsuspecting prey from the water's edge. The agency will now look for the saltwater crocodile that attacked the woman and evaluate whether it warrants removal from the area.
"The site will be assessed today by wildlife officers," the department said in a statement. "In the meantime, members of the public are reminded that no waterway should be considered safe in croc country and crocodiles can move very fast."
There have been 17 non-fatal crocodile attacks and eight fatal attacks since 1985, according to Queensland government records. The danger in nonfatal attacks emerges if the crocodile begins to associate humans with a food source or continues to display aggressive territorial behavior. If removed from the wild after an attack, captured crocodiles are sent to reptile farms or zoos.