Video of Customer Successfully Returning Used Bath & Body Works Candles Sparks Debate
A TikTok video making its rounds online is once again making people wonder how loose or rigid stores are with their return policies.
The video was posted by user @marleyshow1 right before Christmas last year. Seen by over 5.8 million people, the quick video included a caption that read, "I tried the bath&body work take your empty candles back for free ones and it worked."
A basket full of candles looks as if they are going to be exchanged for new and seemingly identical candles placed next to the cash register. The TikToker then posted a quick rundown of his receipt.
This begs the question: What is the return policy at Bath & Body Works?
The answer is more complicated than one might think. On its website, the company has a return policy statement that is brief and to the point: They "just want you to love it."
"Return anything, anytime for any reason. 100% Guaranteed," the policy stated. "If at any time you're not completely satisfied with the quality of our products, you may return them to any of our Bath & Body Works or White Barn Stores in the U.S. for a full refund, subject to the terms of our Return Policy."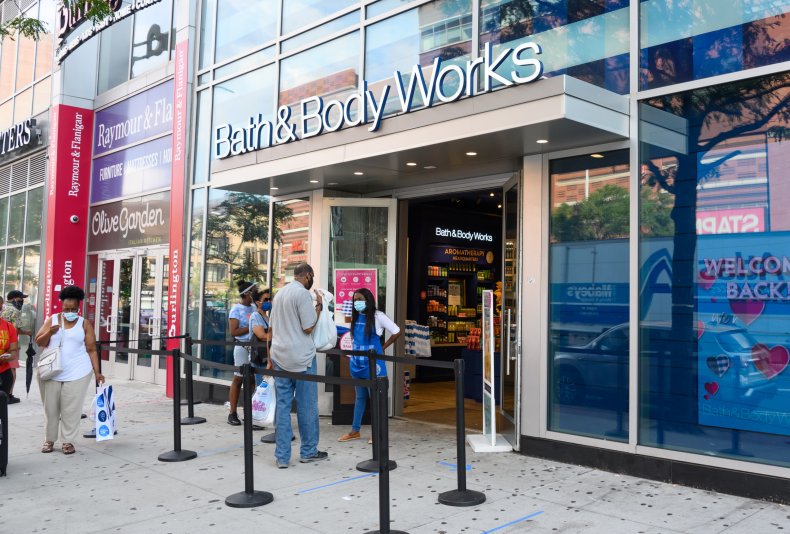 A Bath & Body Works spokesperson told Newsweek: "Our return policy is intended to help customers who have issues that are related to poor product performance or unsatisfactory customer experience and is not intended to be taken advantage of when a product performs as expected. If a product has been fully used, it would seem that it has met its performance expectations."
Over 4,000 TikTokers chimed in on the video and store policy.
"As a bath & body works employee it can only be half burned or less," one person commented. "We won't take it if you burned the whole thing."
While some users claimed the policy depends on the store location and perhaps the employee behind the counter, other users said this exchange tactic doesn't work.
Some users said it's people like the original poster that cause prices to increase because they simply won't purchase new products, with one user referring to the candle exchange as "theft."
One user was blunt in their response to the video poster: "I could never walk in and do that so embarrassing."
There were people as well who said that Bath & Body Works won't lose sleep over such transactions because of their size and scope as a company.
"[A]ll these ppl in the comments are forgetting this is a multimillion $ chain store," one person said.
This is not the first instance when the policy, for the return of candles specifically, has been brought up in internet circles.
A Reddit thread dating back two years asked if used candles could be swapped for brand new ones.
"Bath and Body Works is 100% guaranteed, which if there's someone wrong with it or you didn't like the scent then yes you can exchange it but the amount of customers who try to get free candles from completely empty ones on a daily basis is ridiculous," one Reddit user said at the time.
A recent article from September in The List claimed, per information gathered from a Bath & Body Works employee, that the store won't trade new candles for used ones—let alone accept and discard old or used candles in the first place.
Update 01/07/2022, 9:35 a.m. ET: This story was updated with a comment from a Bath & Body Works spokesperson.