Video: Dallas Police Officers Mock Tony Timpa After He Dies While Restrained, Thinking He's Just Unconscious
Newly released body camera footage shows Dallas Police officers joking about and mocking Tony Timpa after he had died while being restrained, believing he was just unconscious.
The footage, obtained and published for the first time by The Dallas News and local television station NBC5 on Tuesday, sheds new light for the public about the 32-year-old's death back in August 2016. Timpa died within 20 minutes after police arrived to respond to the man's own distress call to 911.
Timpa had called 911 asking for help, explaining that he suffered from schizophrenia and depression and was off his medication.
In the clip, Timpa yells: "You're gonna kill me!" as police zip-tie his legs while he's handcuffed, face down in the grass. Officers pinned the man's neck, shoulders and knees to the ground as he struggles to understand what's happening and to breathe. He pleaded for help more than 30 times in the footage, but for nearly 14 minutes he is pinned to the ground by officers.
Believing he was unconscious, the police can be heard joking about buying the man breakfast before taking him to school in the morning. One quips, he's "out cold." As officers are heard laughing, one uses a mocking tone saying: "I don't want to go to school!" Timpa remains motionless, his face pressed into the grass.
First responders waited at least four minutes after Timpa stopped responding before they began CPR and attempted to provide medical aide. Officers have said that they believed he was simply passed out and claimed they heard him snoring.
It's unclear why Timpa was restrained aggressively by the officers. Police claimed he was violent and resisting their help, but the video does not appear to corroborate those claims.
Timpa's autopsy assessed that his cause of death was a homicide caused by sudden cardiac arrest due to "the toxic effects of cocaine and the stress associated with physical restraint," The Dallas News reported.
The video footage was released by order of a federal judge, which was handed down on Monday. NBC5 and The Dallas News tried for nearly three years to obtain the body camera videos, and the federal judge ruled that "the public has a compelling interest in understanding what truly took place during a fatal exchange between a citizen and law enforcement."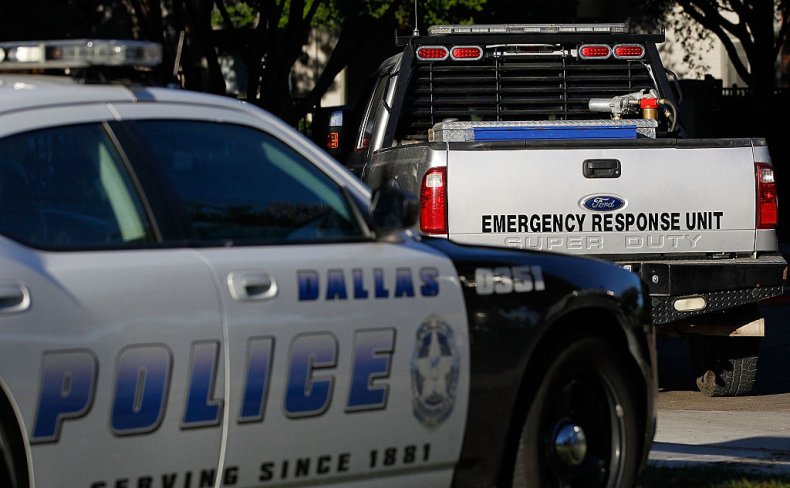 Geoff Henley, attorney for the Timpa family, told NBC5: "You will see how long it is that it takes for them to realize he's not doing anything." The lawyer continued, saying Timpa "was not resisting, he was not armed, he was not threatening the officers ... As a result, his death was an inexcusable tragedy."
Although misdemeanor charges were filed against three officers involved in the incident, they were dropped by Dallas County District Attorney John Creuzot earlier this year. As of April, all of the officers were back to full duty, according to NBC5. Two of them received official written reprimands for discourtesy and unprofessionalism, the district attorney told the news station.
Individuals dying in police custody or being killed by officers has become an issue of national concern for many Americans. Although Timpa was white, the topic is often raised in relation to minorities, who are statistically more likely to be arrested, criminally charged and killed by authorities than white Americans. However, activists point out that this is a problem facing all Americans.
According to a database compiled by The Washington Post, 519 people have been killed by police thus far in 2019. Conversely, 24 police officers have been shot and killed in the line of duty this year so far.