Video: Donald Trump Should Fire Robert Mueller 'Because It's Ridiculous Now,' Fox Business Host Says
Fox Business host Lou Dobbs has suggested that President Donald Trump fire special counsel Robert Mueller in order reign control of the "ridiculous" investigation into Russian interference.
Speaking on the November 27 edition of Lou Dobbs Tonight, the presenter agreed with Trump's constant assertion that the Mueller probe is a "witch hunt."
"Why are we still having this discussion as the president is ready to enter his third year," Dobbs asked his guest lawyer Victoria Toensing, who lost out on the opportunity to become one of Trump's attorney's earlier in the year.
"Because the Democrats and people like Mueller are trying to thwart this president and what he's trying to do," Toensing replied. "Name me one indictment that had anything to do with Russian collusion, of course there isn't one."
Later on, Dobbs declared that "the president still has the opportunity to fire this special counsel," and he should do it soon.
"No, he should not do that," Toensing instantly replied. "He needs to get a good attorney general there, somebody who has been confirmed before, somebody who is well respected in the legal community and that's what he needs to do as soon as possible."
Dobbs appeared to dismiss Toensing's suggestion that the investigation "has got to end," adding that the GOP and the Trump administration may be partly responsible for the current situation.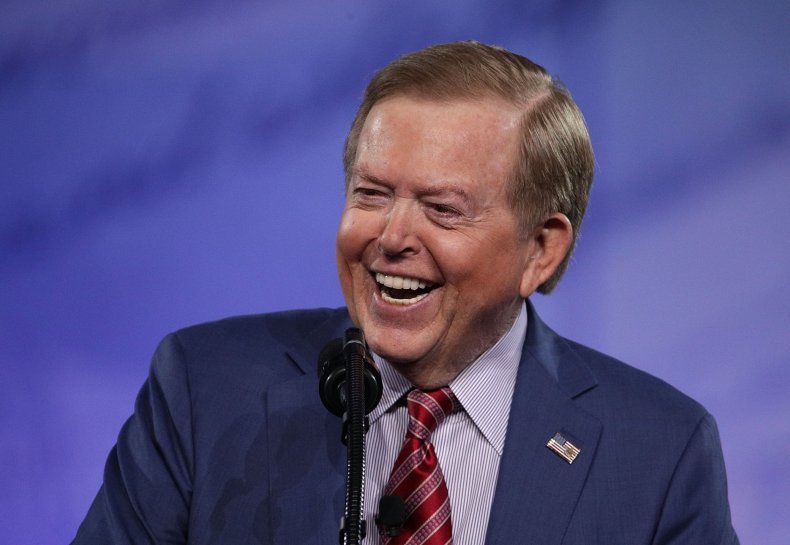 "We go through this litany of assaults on common sense, decency, respect for the office, and it goes on—we blame Democrats? At some point we have got to blame ourselves," Dobbs said.
"This president has got to take control of this thing because it's ridiculous now."
Over the past few days, Trump has continued to speak out against the "witch hunt," adding it is a "total disgrace."
"They are looking at supposedly stolen Crooked Hillary Clinton Emails (even though they don't want to look at the DNC Server), but have no interest in the Emails that Hillary DELETED & acid washed AFTER getting a Congressional Subpoena!" Trump tweeted.
"The Phony Witch Hunt continues, but Mueller and his gang of Angry Dems are only looking at one side, not the other. Wait until it comes out how horribly & viciously they are treating people, ruining lives for them refusing to lie. Mueller is a conflicted prosecutor gone rogue.
"The Fake News Media builds Bob Mueller up as a Saint, when in actuality he is the exact opposite," Trump added. "He is doing TREMENDOUS damage to our Criminal Justice System, where he is only looking at one side and not the other. Heroes will come of this, and it won't be Mueller and his terrible Gang of Angry Democrats."