Video: Earl Thomas Flips Bird to Seahawks Bench While Being Carted Off With Broken Leg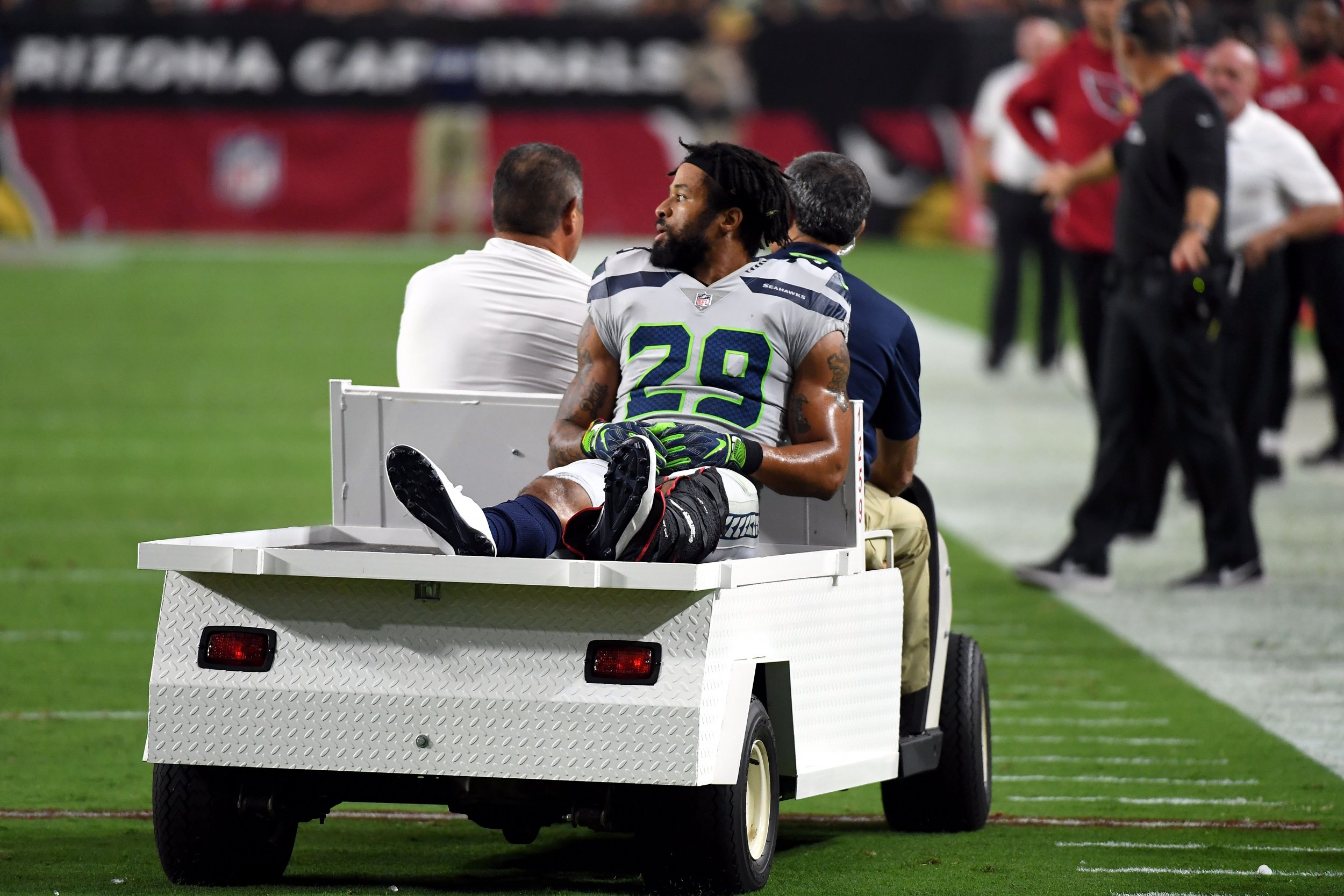 When players are carted off the pitch with an injury, they normally tend to react by sharing a word with the team doctor or lamenting their bad luck
Seattle Seahawks safety Earl Thomas, however, opted for something radically different. Thomas was being carted off the field during the Seahawks game against the Cardinals in Glendale when he appeared to flip the bird toward Seattle's bench.
Whether the gesture was aimed at someone in particular or just in the general direction of the Seahawks bench is up for debate, but footage leaves little room for interpretation over Thomas's intentions.
The 29-year-old had gone down while trying to make a play in the end zone and was attended to by doctors on the field, before having an air cast applied to his leg and being carted off the field. It was later revealed that Thomas suffered a lower leg fracture his left leg, which he had broken in a season-ending injury in December 2016.
Back then, the Texas native had tweeted about retirement, while on Sunday he opted to make his feelings known in an altogether different way. Speaking to reporters after the game, Seahawks linebacker Bobby Wagner sympathized with his teammate.
"I think we play a very, very emotional game, and I think sometimes you've got to allow people to have their emotions, have their feelings," he was quoted as saying by NBC.
"So you've got to let guys have their emotions. I don't think nothing of [Thomas's raised middle finger Sunday]. I think he has a long road ahead of him if it's the injury that he suspects. We're going to have his back and we're going to support him and we're going to be here for him."
Seahawks coach Pete Carrol also chose not to condemn Thomas's gesture, going as far as suggesting he hadn't even seen it.
"I don't know anything about that," he said, as reported by Brady Henderson of ESPN.
"It's a big stadium. I don't know where it was aimed at. Earl was extraordinarily poised on the field. For what just occurred to be so clear and so resolved to—he knew what happened. But he was so poised and giving back to the players and all of us. So I don't know what happened after that."
However, NFL reporter Albert Breer suggested Thomas would live to regret his decision.
Thomas is not the first player to suffer a serious injury in Glendale and San Francisco 49ers cornerback Richard Sherman, who ruptured his Achilles while playing for the Seahawks in Arizona in October last year, was quick to offer some words of support to his former teammate.
The injury is a particularly tough blow for Thomas, who held out for an improved contract throughout the offseason and only returned to the fold after preseason. The safety asked the Seahawks to give him an extension or to trade him and sat out two practice sessions before last weekend's game against the Cowboys in a bid to preserve himself as he seeks a new deal.
Despite Thomas's unfortunate incident, the Seahawks won 20-17 in Arizona, moving to 2-2 for the season.