Video of Family's 'Border Wall' With Neighbor Viewed Over 8 Million Times
One family had an ingenious, and hilarious, response to complaints made by an allegedly racist neighbor, as documented in a now-viral TikTok.
According to The Daily Dot, the incident occurred on Easter Sunday, when the neighbor reportedly complained about the Mexican music the family was listening to in their backyard.
The video shows the neighbor peering over the fence that divides their backyards. He appears to argue with members of the family—that is, until one person brings over a massive sheet of wood and places it right in front of the neighbor's face.
Adrian Jr. Carrillo, known on the platform as DandyJr_08, posted the video to TikTok earlier this week, where it has since been viewed over 8.5 million times with almost 1.5 million likes.
But Carrillo didn't just post the clip online—he is also the video's hero. He's reportedly the one who intervened with the so-called 'border wall.'
He explained to The Daily Dot that the incident occurred at his parents' house in Melrose Park, Illinois, after their neighbor started harassing Carrillo's dad about their music. The neighbor reportedly told Carrillo's father, "Go back to your country,' in addition to other racist insults.
"That's when we stepped in to defend him," said Carrillo.
As he left the scene, the neighbor allegedly yelled at the family: "F*** all of you."
This incident isn't the first time the family has reportedly dealt with harassment from this particular neighbor. Carrillo says the neighbor once banged on the family's door when his younger brother was practicing with his band, leading to an argument.
TikTok users flocked to the video to leave supportive comments.
"First time I would say 'build the wall!!!'" wrote one user.
"Turn the music up please!" added another.
Some also joked that the neighbor was "mad he wasn't invited" to the family's gathering.
Other commenters, however, didn't agree with Carrillo's categorization of the neighbor's actions as racist.
"Turn your music down and he wouldn't be mad," reads one comment.
"Not a race issue, blasting music is wrong," wrote another user.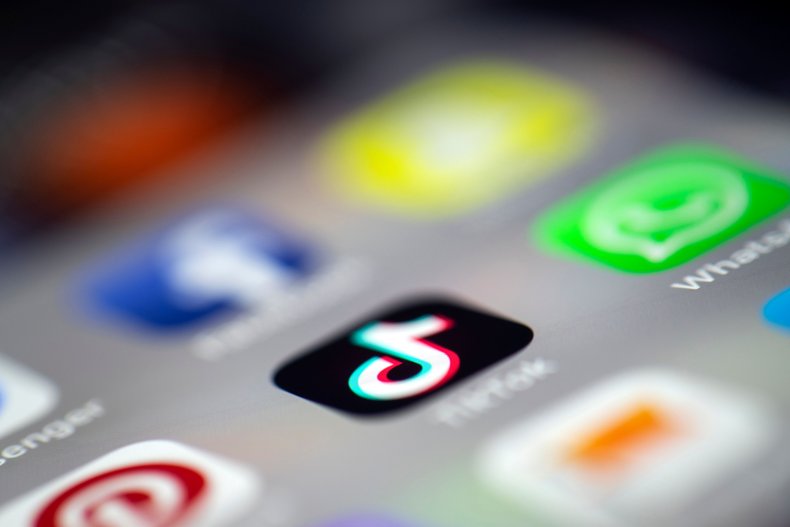 Still, many were quick to come to the family's defense, adding that, based on the clip, the music didn't "even sound that loud."
Regardless of viewers' takes on the situation, Carrillo wants people to come away from the video having learned a lesson—specifically, as he told The Daily Dot, he hoped his experience would show others "how to handle racism without violence."