Video: Fox News Host Tucker Carlson Schooled by Alan Dershowitz—'I Wish You Hadn't Used That Language'
Legal expert Alan Dershowitz confronted Fox News host Tucker Carlson over his comments that immigrants made the U.S. "poorer" and "dirtier."
Dershowitz was on Tucker Carlson Tonight to discuss legal details in the case of Michael Flynn, who will be sentenced next year for lying to the FBI.
Read more: Tucker Carlson goes on rant about Gingerbread Men
But Carlson has been under fire after he said last week that the U.S. has "a moral obligation to accept the world's poor... even if it makes our own country poorer, and dirtier, and more divided."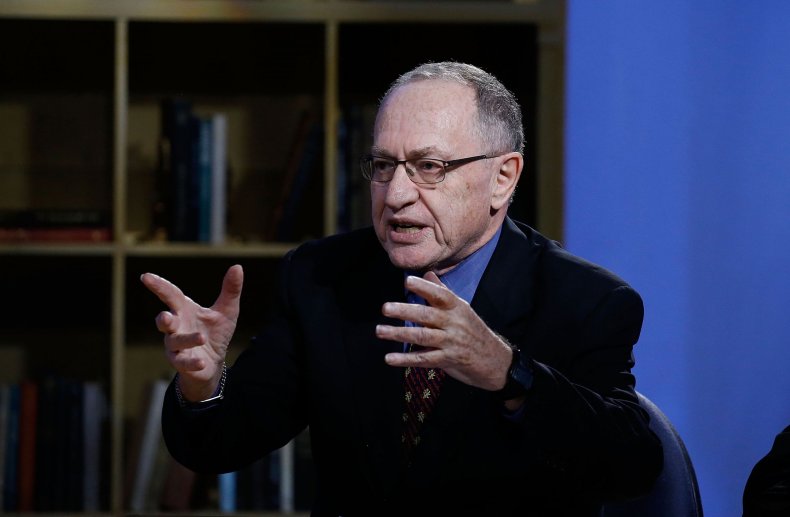 At least 20 advertisers, including Jaguar Land Rover, Pacific Life Insurance and IHOP, have boycotted the show in the statement's aftermath.
Before answering a question on Flynn, Dershowitz also weighed in on the issue.
He told Carlson on Wednesday: "I hate boycotts and attempts to censor free speech. I'm in favor of complete dialogue, but as such, I feel compelled to tell you that I—with due respect—disagree with the way you categorize mass immigration. That's all. I just want to say that."
Dershowitz, author of the book The Case Against Impeaching Trump, added: "I wish you hadn't used that language. Language like that was used to describe my grandparents and great-grandparents and probably some of yours. So let's move on."
Carlson insisted that people had been "mischaracterizing" his comments and that he "would never describe people as inherently dirty."
Fox News has defended Carlson, saying it would not allow voices like his "to be censored" through "intimidation efforts."
In a statement to Newsweek, Fox said: "It is a shame that left-wing advocacy groups, under the guise of being supposed 'media watchdogs' weaponize social media against companies in an effort to stifle free speech.
"We continue to stand by and work with our advertisers through these unfortunate and unnecessary distractions."
Last month a group called "Smash Racism DC" posted video on social media of them ringing the doorbell at Carlson's Washington DC house.
One person is heard shouting through a megaphone: "Your policies promote hate and we want you to know we know where you sleep at night."
Fox News CEO Suzanne Scott and its president Jay Wallace described the incident as "reprehensible" and that the violent threats and intimidation tactics toward him and his family are "completely unacceptable."