Video: Fox News Reporter Laughs at Sarah Sanders's First Press Briefing of 2019 Being Delayed
Fox News's chief White House correspondent John Roberts, who formerly worked for CNN and CBS News, could not help but break out laughing when he announced that White House Press Secretary Sarah Sanders's briefing had been pushed back from its original start time on Monday afternoon.
Sanders, who was set to brief the media for the first time in 2019, was scheduled to start at 3 p.m. EST.
Reporting from outside the White House a few hours prior to Sanders's start time, Roberts changed gears from talking about border security when he got wind of the briefing delay.
"And apparently the briefing the briefing has been pushed back to 3:30," Roberts said, then laughed, looked down, shook his head and threw his arms up.
"Yes, so uh, that's an update for us," Fox News host Harris Faulkner said from the studio, clearly not as amused. "It's still at the 3 o'clock hour, could be the bottom of that hour."
But Roberts did not let it go.
"For now," he said, continuing to chuckle. "For now."
Faulkner steered the conversation away. "Alright well, we'll report the news as it happens. John Roberts, great to see you, thank you very much," she said. "Let's move on now."
"Thank you," Roberts replied, trying to compose himself. "You bet."
Sanders has gained a reputation of starting her briefings late—as has President Donald Trump, who last Tuesday said Sanders did not address the media as much as she used to because he told her "not to bother."
"The reason Sarah Sanders does not go to the 'podium' much anymore is that the press covers her so rudely & inaccurately, in particular certain members of the press," Trump tweeted. "I told her not to bother, the word gets out anyway! Most will never cover us fairly & hence, the term, Fake News!"
Sanders's last White House press briefing was on December 18, 2018.
Trump attacked Roberts on Twitter on Sunday, perhaps because Roberts has been more critical of him than most correspondents and hosts from the conservative news network.
"Never thought I'd say this but I think @johnrobertsFox and @GillianHTurner @FoxNews have even less understanding of the Wall negotiations than the folks at FAKE NEWS CNN & NBC!" Trump tweeted. "Look to final results! Don't know how my poll numbers are so good, especially up 19% with Hispanics?"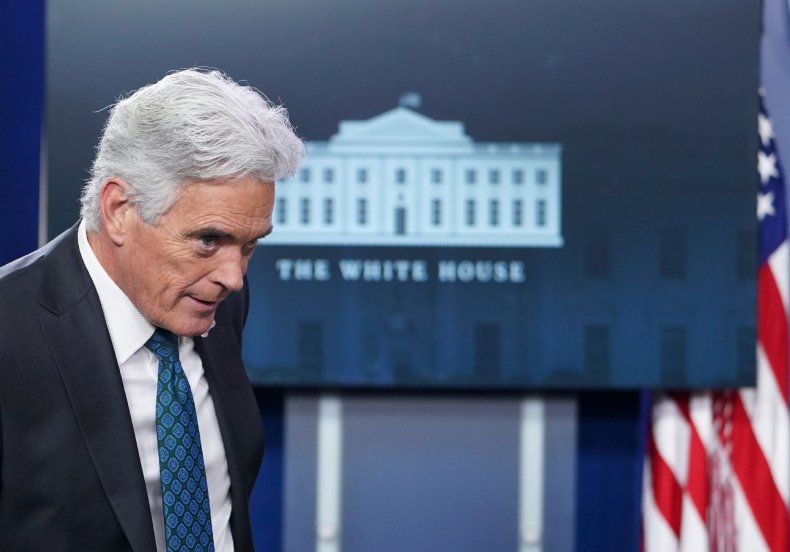 Roberts was also slammed by Kellyanne Conway, counselor to the president, last Wednesday, for saying of Trump and House Speaker Nancy Pelosi regarding the shutdown negotiations, "This back-and-forth between the two has become so vicious that I think all bets are off here."
"I just want to correct politely something that John Roberts said," Conway said. "The president is not being vicious toward Speaker Pelosi."