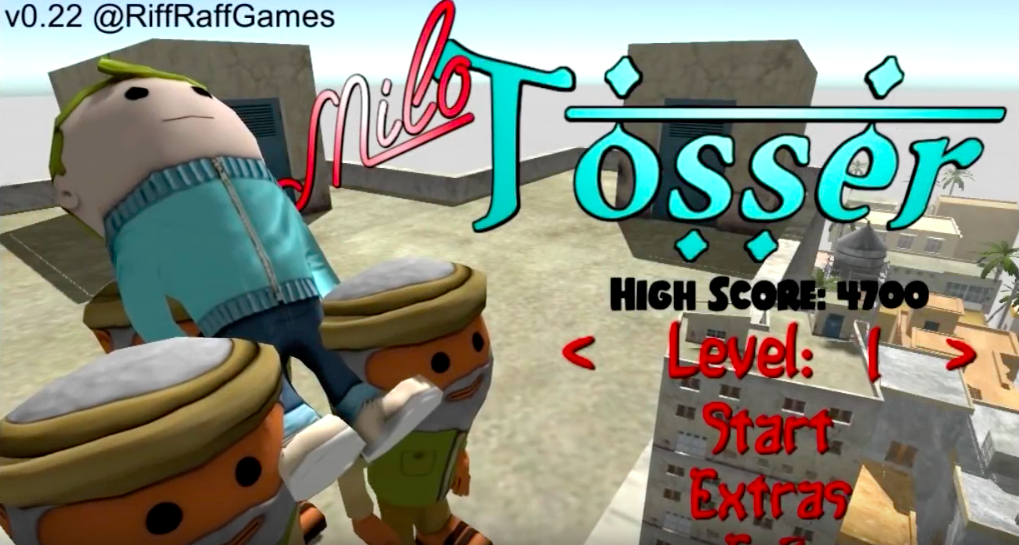 The video game Milo Tosser is a bit like curling—except the curlers are Islamic State militants, the ice rink is a vertical drop from a multistory building, and the stone is a gay right-wing journalist with a British accent. With Arabic music in the background, a cartoon version of Breitbart technology editor Milo Yiannopoulos is hurled to his death toward a red bull's-eye on the ground. A stream of rainbow-colored flower petals follow his descent.
The Simon Wiesenthal Center, a Los Angeles–based Jewish human rights organization focused on removing online hate speech, urged YouTube on Wednesday to take down videos related to Milo Tosser on the grounds of homophobia and anti-Muslim speech. But Yiannopoulos and Michael Garber, the game developer, are jointly pushing back, arguing that the game is a satire with the blessing of Yiannopoulos and shines light on the inhumane treatment of LGBT people in the Muslim world.
YouTube placed a viewer discretion disclaimer warning the video may be "potentially offensive or inappropriate" after being contacted by Newsweek.
"YouTube's policies prohibit hate speech against individuals or groups based on sexual orientation or gender identity," a YouTube spokesperson tells Newsweek. "However, we allow content when the intent is satire or to expose hateful views. When a video is identified as being potentially offensive, we're careful to apply warnings for users before the video plays."
Rabbi Abraham Cooper, the associate dean for the Wiesenthal Center, believes there is no doubt the video, posted by Garber under "Riff Raff Games," should be removed. "It just touches so many points. It's homophobic and anti-Muslim and violent—the fact of the matter is that Riff Raff Games made a game out of killing an actual, live human being," Cooper tells Newsweek. "This is really outrageous. And you thought you've seen it all."
Cooper says the Wiesenthal Center sent a request to YouTube to take down the video on Tuesday night. When there was no response, the organization felt compelled to go public.
Cooper says he has never heard of or spoken to Yiannopoulos—who is a cult hero to conservatives and a troll to liberals on social media. Yiannopoulos reached national fame during the "Gamergate" controversy, when he attacked feminists who fought against sexism in the gaming industry. Yiannopoulos has also spoken out against Muslim immigration to Europe and the United States, writing, "Muslim immigrants will never adapt to western cultures."
In an written review of Milo Tosser by Breitbart, Yiannopoulos said he "loved" the game and tells Newsweek that game is "very considerate" and "thought-provoking." When told by Newsweek about the Wiesenthal Center's request to take down the videos, Yiannopoulos replied, "Why on earth would they be doing that?"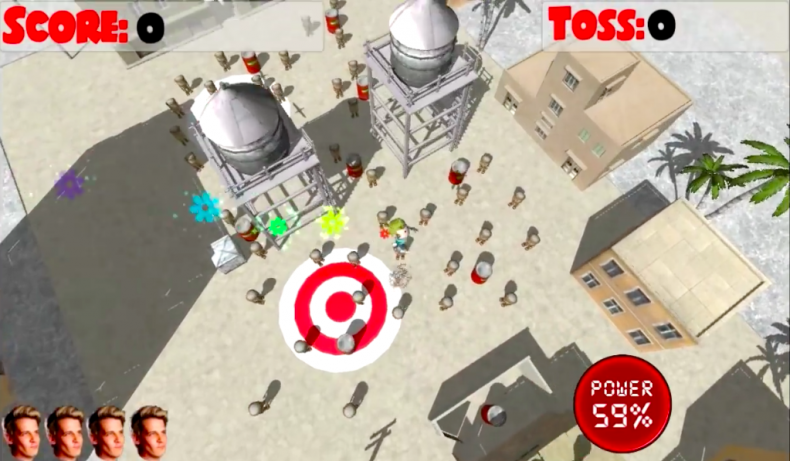 "It's an interesting moral question: Whose right comes first?" Yiannopoulos says in regard to gays and Muslims. "The game shines a light on an awkward victim hierarchy created by the progressive left."
Garber, a software engineer in San Jose, California, says the game was "created out of love for Milo," despite some disagreements with his political stances. Garber originally made the game following reports that ISIS militants threw two men off a hotel roof in Palmyra, Syria, after being convicted of homosexuality. Initially using a generic gay figure, Garber changed it to Yiannopoulos following a suggestion from a friend and blessings from the journalist.
"It was a game to spread awareness about what's happening and have a laugh," Garber tells Newsweek. "We sort of live in an outrage culture. I think people get too worked [up] over jokes or things they shouldn't be."
Despite refuting that the game is homophobic, saying it's utter ridiculousness, Garber was less clear when asked if the game is anti-Muslim, saying the claim is "a bit more legitimate."
"I think we need to be able to criticize bad ideas," Garber says. "Fundamental Islam has a lot of bad ideas. In the United States, fundamental Islam is not a problem, but in Muslim-dominated countries, it is a problem. I do this because I care about human rights."