Video Game Teaches Girls to Code in War-Torn Syria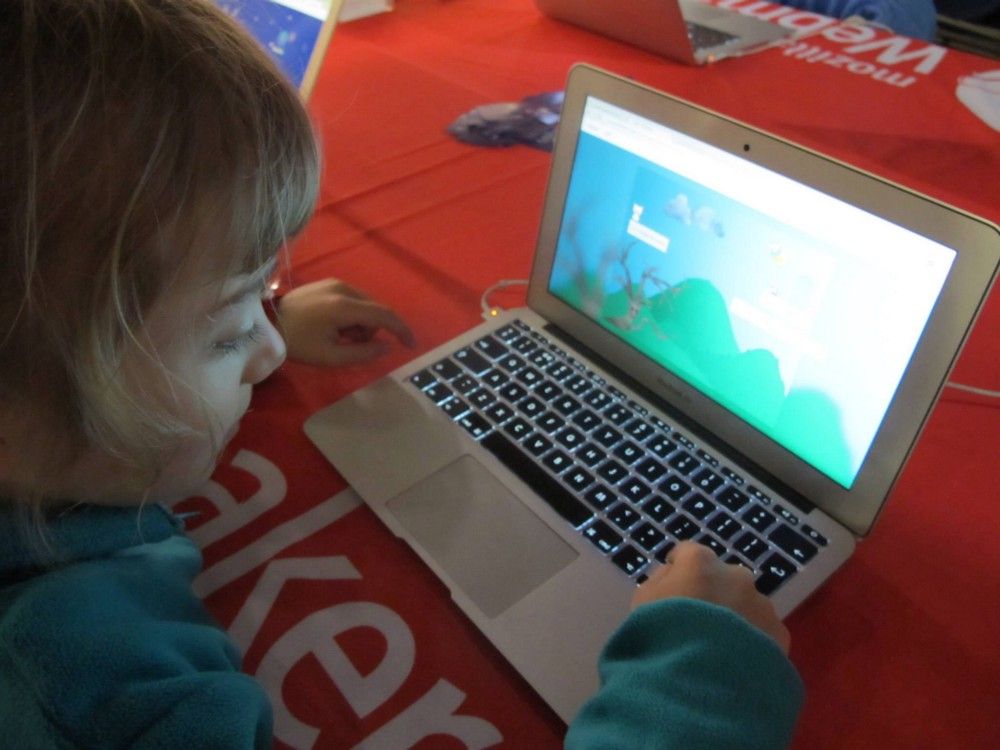 Girls in war-torn Syria are learning professional computer skills they cannot learn at local schools thanks to a new video game designed to empower refugees while reducing the gender imbalance in the tech industry.
Erase All Kittens describes itself as an "epic adventure game designed to inspire children—especially girls—to code," through gameplay similar to that of the popular Mario game by Nintendo. In order to advance through levels, players are required to change the source code of the game using professional coding languages.
"The game has helped girls in Syria who have never coded before, by inspiring them to see a future in the kind of work that will offer opportunities in a 21st Century economy," Dee Saigal, co-founder of Erase All Kittens, tells Newsweek.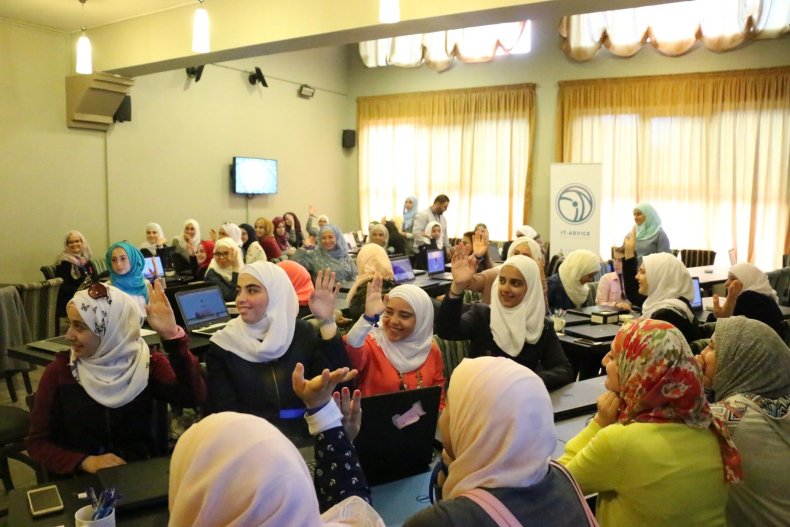 It was introduced to 60 school-age girls in the city of Homs in October through a workshop held in collaboration with local company IT-Advice and the Techfugees charity, with more workshops planned for next year.
"I had never coded before playing Erase All Kittens," says 14-year-old Sara Saa'd, who took part in the workshop in Homs. "I expected it to be difficult, boring and complicated, but now it seems fun and easy. If coding was taught in this way, I'd like to learn more."
The workshop is the latest endeavour by the non-profit Techfugees group, which aims to help displaced people through technology.
"When Techfugees started in 2015 a few observers scoffed at the idea of 'geeks' bringing anything to alleviate the plight of refugees," says Mike Butcher, founder of Techfugees.
"Erase All Kittens typifies how technologists have brought their 'Silicon Valley startup energy' to these real-world problems, especially in the arena of high-value coding skills and STEM for girls."
The game is set to be developed for mobile devices so it can be played on iPads, thanks to a successful crowdfunding campaign that has so far raised over $20,000 from more than 250 backers. Saigal says funds raised beyond its goal will go towards setting up more coding workshops for girls in the Middle East.
Read more: Why is the gender gap in tech widening?
"Our aim is to make code education less instructional and more meaningful, by placing a huge emphasis on practical skills and creativity, in an effort to close the gender gap in tech," Saigal says.
"At the same time, we hope to make this type of education accessible to underprivileged girls, through partnering with organisations such as IT-Advice and Techfugees."