Independent Game Creators Offer a New Political View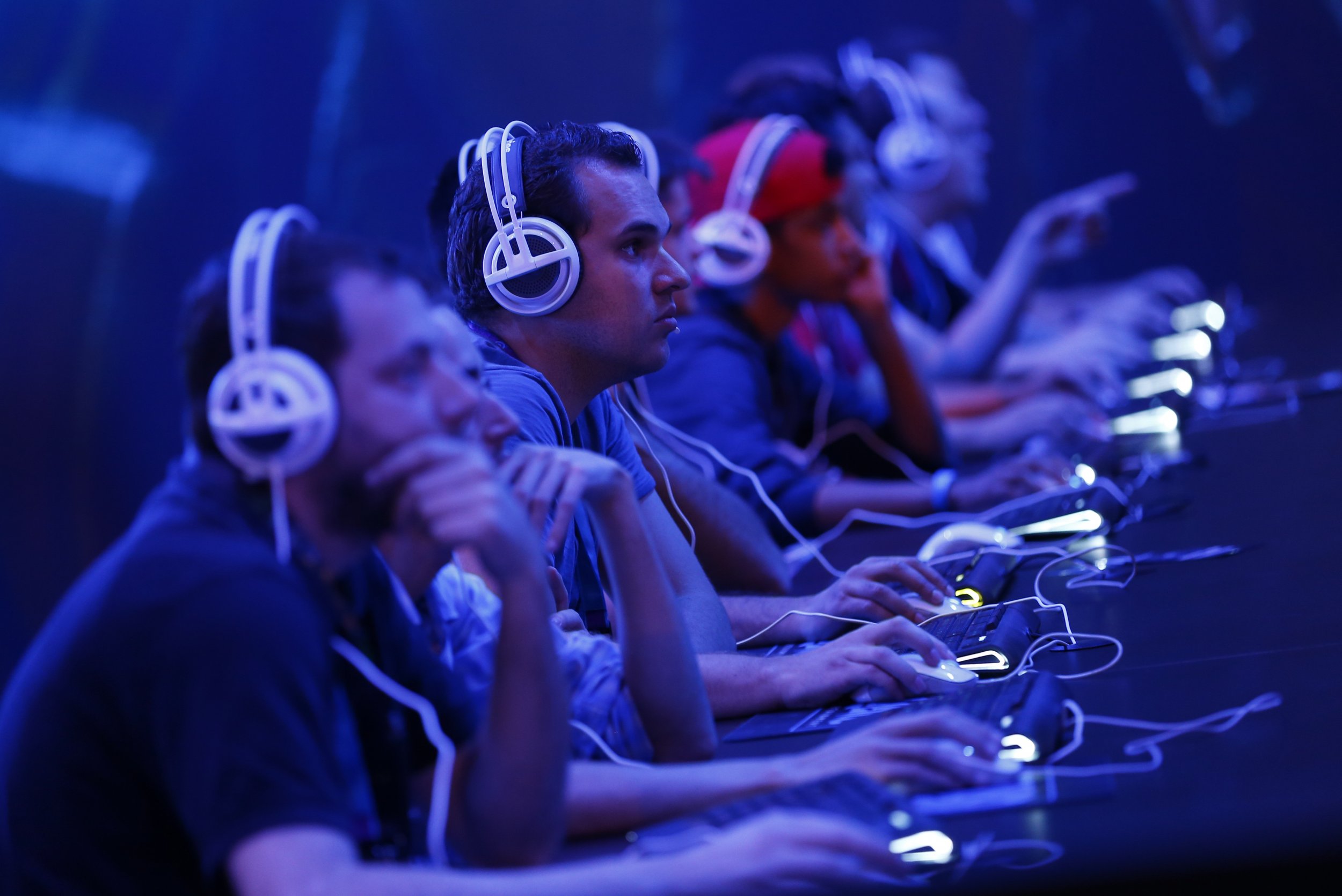 Sean Vanaman and Robin Hunicke have a lot in common. Both are successful independent game developers invited to speak at this year's Tribeca Games Festival. Vanaman is co-founder of Campo Santo, a small studio in California that just won two BAFTA Awards for its 2016 release Firewatch. Hunicke is co-founder of Funomena, a company formed in the wake of her 2013 smash-hit Journey. It took home five BAFTA Awards and made history as the first video game to receive a Grammy nomination.
Both are outspoken about their politics. Vanaman frequently shares criticisms of President Trump on his Twitter feed. Hunicke often tackles issues surrounding sexism and representation in video games and the media at large. They are not alone in their industry; many developers openly share political opinions online.
And both think putting those opinions into video games is very, very difficult.
"Making a video is a nightmare. It's really hard," Vanaman told Newsweek. "I think pound for pound our energy spent impacting change would be better spent through direct advocacy or community organizing instead of making a video game."
Hunicke explained to Newsweek that the collaborative nature of video game production means lots of opinions can exist in even a small studio. This is true of investors as well, and quite often the final product isn't the result of one mind or one vision or one bank account.
"Games take a lot of people to make," she told Newsweek at the Tribeca Games Festival in New York. "And so if you think about the number of developers in the industry that have direct control over the creative direction of the content that they work on, it's not that many."
Commercial risk often drives decision-making on large development projects. Hunicke believes this gives the independent gaming scene more freedom for projects that, while not overtly political, introduce a sense of empathy responsible for making better people and, ideally, a better world.
"I think my community is actually stepping up," she said. "When you look at games like Gone Home or Firewatch which are about love and relationships or the ways in which families perceive one another, I think we're stepping up."
Vanaman agrees. He considers his game "politically aware" in the sense that no one in society, not just game developers, exist in an apolitical world. Everyone has opinions. Writers and entertainers who choose to engage in human drama inevitably create viewpoints that represent something, anything.
"Firewatch has a political perspective. It balances off of ideas about sexism. It balances off of ideas about the federal government," he said.
There are some indie games, like We Are Chicago and it's take on violence on the city's South Side, or 1979 Revolution and its stance on Iranian history, that deliver an overt political message. Vanaman explained that, while those games have tremendous artistic and rhetorical value, they aren't the norm for a reason. Video game design often involves multiple people and, more importantly, multiple paychecks.
"Those are not commercial enterprises," he said. "It's so, so good that they exist. But we can't sustain a twelve person studio on those."
Hunicke empathizes with game creators big and small. She feels the industry is full of people compromising on all sorts of things, politics among them. But she maintains optimism that the developers who feel passionate about changing the world for the better are doing so in their own individual ways.
"Everybody is doing the best they can. That's what I always assume," she said. "So in the way that I can, I try to make the world a more peaceful place. I just think that it's so much more important than the little dramas between us tiny, tiny small humans."
No time in human history has been more fertile for little dramas and small humans than the age of social media. Devs often have more control over their social media accounts than they do the content of their game. If they can't get their message into their products they can choose to give it directly to the fans on any number of platforms. But Vanaman and Kunicke agree that with great platforms come great responsibilities.
"I think that it's really critical time for us to ask ourselves what are we putting out there? If you have a Twitter account and you're out there on Twitter, what are you putting out there?" asks Hunicke. Vanaman is more direct.
"It's about being an asshole or not. Liberal or conservative, Trump supporter, Hillary supporter, if you're an asshole that's gonna come back to bite you," he said.
Do the politics of our musicians and filmmakers and video game designers matter more than what they create? Vanaman doesn't think so. He cites his infatuation with 2007's Bioshock, which he views as a "fun exercise" in the politics of Randian Libertarianism.
"You don't want to know the politics of your creator. I remember playing Bioshock and being like 'I don't want to know this dude's politics at all' because I really like this game and I like what it makes me think about," he said.
Making people think is Hunicke's end goal too. She doesn't believe anyone is incapable of being reached by a video game. If done right, all that thinking can be used to create an impact beyond what happens on a screen.
"I do think you can change people regardless of how old they are, regardless of what their experiences are," she said. "I have to believe that. Otherwise, what's the point?"