From Super Mario Bros. to Pokémon, video games can produce characters that become part of our childhood. When a game is done right, it can be positively cinematic.
So it's only natural that producers look towards the cult titles in video games for blockbuster inspiration.
Everything from '80s beat-em-ups to survival horror sagas have been made into movies in the hope the games' devoted fanbases will follow... with varying degrees of success.
Here are 12 of the most famous video games to get an outing on the big screen.
Super Mario Bros.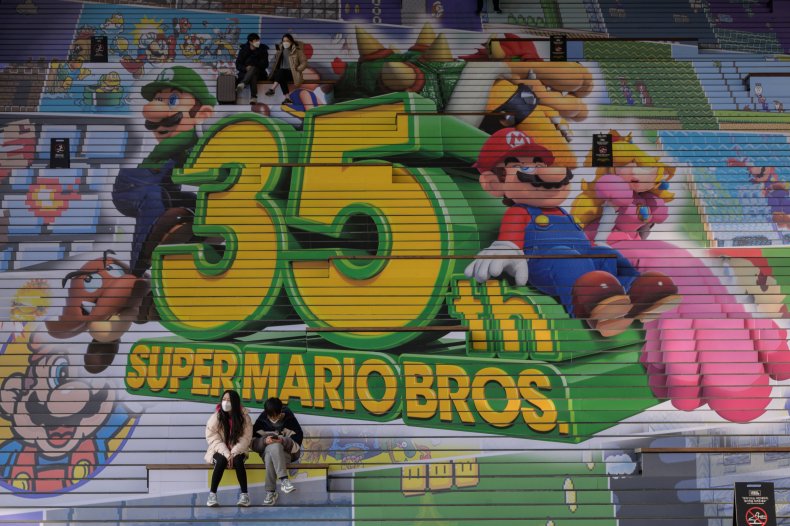 Who doesn't love Super Mario Bros? The first game in the Super Mario series was released in 1985 and went on to become not only one of the best-selling video games of all time, but is frequently cited as one of the greatest, because nobody can resist jumping on enemies and leaping through the air for gold coins.
So it was only natural that the video game became the first to be made into a feature-length film. The result was 1993's Super Mario Bros., starring Bob Hoskins and John Leguizamo as Mario and Luigi as they attempt to save Princess Daisy (Samantha Mathis) from a parallel universe controlled by President Koopa, played by Dennis Hopper.
Super Mario Bros. was both a critical and financial failure, and Hoskins called it "the worst thing I ever did". However, in recent years, it has crossed into so bad it's good territory and is regarded as a bit of a cult classic.
The film is soon to get an animated reboot, which is set to be released in 2022.
Sonic the Hedgehog
Sega released its first Sonic game in 1991 in the hopes of competing with Super Mario, and the super-fast hedgehog was an instant success, with the Sonic games becoming one of the world's biggest video game franchises.
A movie had been planned since the nineties but didn't materialise until 2020, when Ben Schwartz voiced Sonic and Jim Carrey played Doctor Eggman.
The film famously underwent a major redesign after its first trailer received near-universal criticism, due to Sonic's humanlike body covered in fur and horrifying human teeth. Considering the backlash its first trailer got, the movie actually received decent reviews, and became the highest grossing video game movie in North America.
A sequel has already been confirmed.
Resident Evil
The Resident Evil series is the biggest selling horror video game series ever, with players facing outbreaks of zombies and monsters created by the pharmaceutical company Umbrella Corporation.
To bring the games to the big screen, the character of Alice was created, played by Milla Jovovich, to battle the Umbrella Corporation.
Starting with 2002's Resident Evil, the film franchise has gone on to produce five sequels, and a reboot series starring Kaya Scodelario is in the works.
While the movies have received mixed reviews, Resident Evil is credited with reviving zombie films and is the highest-grossing film series based on a video game to date.
Tomb Raider
The Tomb Raider franchise was a favourite of anybody who loved action-adventure, solving puzzles in temples and tombs,and locking butlers in freezers, and the title character of Lara Croft was considered a girl power icon in a male-dominated world.
Lara first made it onto the big screen in 2001's Lara Croft: Tomb Raider, with Angelina Jolie playing the heroine as she tried to obtain ancient artifacts from the Illuminati. While the film was reviewed negatively, it was a box office success and went on to have a sequel, The Cradle of Life.
That wasn't the last we saw of big screen Lara, though, as in 2018, Alicia Vikander played the character in the reboot Tomb Raider.
Silent Hill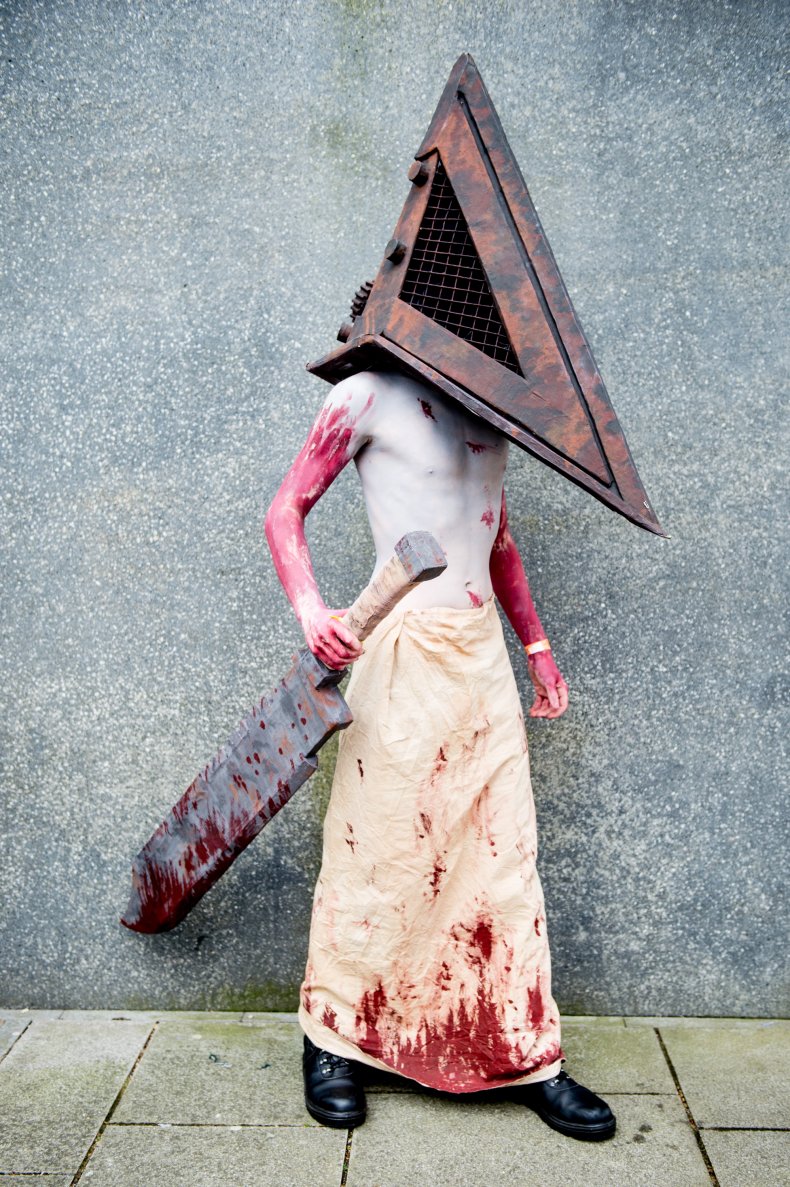 If you like being terrified while playing video games, Silent Hill is the game for you. The Japanese horror franchise kicked off in 1999, with a man searching for his missing adopted daughter in the mysterious town of Silent Hill and stumbled across a cult.
The first installment in the video game franchise was adapted for the big screen by Christophe Gans in 2006's Silent Hill, starring Radha Mitchell and Sean Bean. Gans had worked for five years to get the rights to the game from Konami, and while it did well at the box office, it received mixed reviews from the critics.
While the video game Silent Hill 2 was hailed by critics, the movie sequel, 2012's Silent Hill: Revelation 3D, was panned by the critics and fans, but it hasn't put off the director of the first film, with Gans expressing his interest in making another Silent Hill movie.
Street Fighter
The king of fighting games, Street Fighter has remained a key part of video game and pop culture for over 30 years, and every game loving child has their go-to character, whether it's Ryu, Guile, Chun-Li or Cammy.
Street Fighter was brought to life in 1994 by Jean Claude Van Damme, Raúl Juliá and Kylie Minogue, in a campy, over-the-top blockbuster that may have been critically panned but has become a bit of a classic.
The film was loosely based on Street Fighter II and saw Colonel Guile (Van Damme) attempting to take down M Bison (Juliá) with the help of Ryu and Ken.
It was a big box office success, and while much of the film was criticised, Juliá's performance was the subject of a number of award nominations. Sadly, this was the actor's last role, as he died two months before its premiere.
Mortal Kombat
When you introduce an array of brutal and gruesome finishing moves that would make Saw look tame, of course somebody's going to want to make a film out of your game.
Fighting franchise Mortal Kombat was first adapted for film with the 1995 movie of the same name, which starred Christopher Lambert and Robin Shou, and although it received mixed reviews from critics, it was a box office success.
However, a sequel, Mortal Kombat: Annihilation, was a critical and commercial disaster and a planned third film in the franchise was cancelled.
There is more Mortal Kombat movie magic on its way, though, with the reboot, produced by James Wan, set for release in April 2021.
Assassin's Creed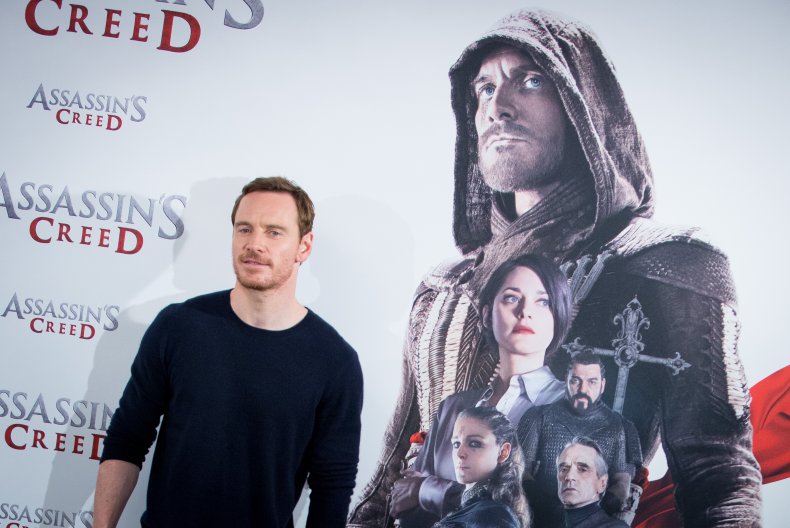 First released in 2007, open-world action-adventure stealth game Assassin's Creed follows the battle between the Assassins, who represent freedom and the Templars, who represent order.
The series has produced 12 main games, most recently 2020's Valhalla, and has also led to a spin-off film in the form of 2016's Assassin's Creed.
The movie boasted an all-star cast including Michael Fassbender, Marion Cotillard, Jeremy Irons, Brendan Gleeson and Charlotte Rampling, and while it was set in the same universe as the game, it told an original story which expanded on the series mythology.
Unfortunately, it was negatively reviewed and underperformed at the box office.
Hitman
The Hitman series began with 2000's Hitman: Codename 47 and was praised for its inventive approach to stealth gameplay. The eight main games follow Agent 47, the eponymous hitman, who works for the fictional International Contract Agency (ICA), with players tasked with eliminating various targets while remaining as stealthy as possible.
Seven years on, Hitman was brought to the big screen with Timothy Olyphant playing Agent 47 and starring alongside Olga Kurylenko and Dougray Scott.
While it performed well at the box office, it was negatively reviewed and a planned sequel was cancelled during production.
A 2015 reboot, Hitman: Agent 47, saw Rupert Friend take over the lead role - Paul Walker had been attached to the role but died before the film made it to production - and Zachary Quinto join the cast. However, you guessed it, the movie was panned.
Pokémon
Pokémon began as a pair of Gameboy video games and went on to become the highest grossing media franchise of all time, encompassing video games, a card game, an anime television series, merchandise galore and even a theme park.
Then comes the films - there have been 23 animated Pokémon films, starting with Pokémon: The First Movie - Mewtwo Strikes Back.
Its first live-action film came in the form of 2018's Detective Pikachu, which featured Ryan Reynolds as the voice of the iconic Pokémon who is also, apparently, a world-class detective.
The film, which featured cameos from beloved Pokémon and also starred Justice Smith, Kathryn Newton, Ken Watanabe and Bill Nighy, was a box office success and received positive reviews, and a sequel is already in the works.
Prince of Persia
The Prince of Persia series - based on various incarnations of the eponymous Prince from ancient and medieval Iran - has been rebooted twice and even inspired the Assassin's Creed franchise.
In 2010, it was brought to the big screen in Prince of Persia: The Sands of Time, starring Jake Gyllenhaal, Sir Ben Kingsley and Gemma Arterton.
While there were hopes that Prince of Persia could be the next Pirates of the Caribbean for producer Jerry Bruckheimer, the movie only received mixed reviews, although was a success at the box office.
Prince of Persia also received criticism for its 'white-washed' cast, and Gyllenhaal admitted that he regretted the role.
"I think I learned a lot from that movie in that I spend a lot of time trying to be very thoughtful about the roles that I pick and why I'm picking them," he told Yahoo Entertainment in 2019. "And you're bound to slip up and be like, 'That wasn't right for me,' or 'That didn't fit perfectly.' There have been a number of roles like that. And then a number of roles that do."
Ratchet & Clank
The Ratchet & Clank series follows feline humanoid and mechanic Ratchet and sentient robot Clank as they save the universe from evil forces, and the buddy cop formula mixed with over-the-top weapons was brought to the big screen 2016's computer-animated flop of the same name.
While big names contributed to the voice cast, including John Goodman, Sylvester Stallone, Paul Giamatti, Bella Thorne and Rosario Dawson, Ratchet & Clank was both a critical and commercial failure, and earned just $14 million worldwide on a $20 million budget.
Still, the video game franchise is going strong, with Rift Apart set for release in June 2021.