Video of Officer Grabbing 12-Year-Old Black Boy at Georgia Mall Goes Viral, Police Say He Was Trespassing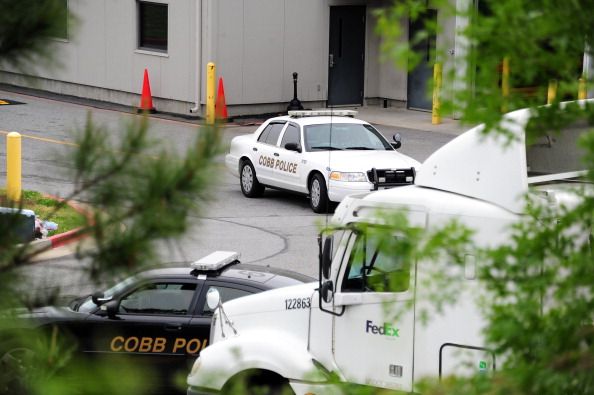 A video of a boy being apprehended by a police officer at a mall in Georgia has gone viral and sparked outrage on social media. In the video, a boy can be seen being held by a police officer. It is unclear from the video why the boy is being apprehended.
"You're 12?" the officer can be heard asking the boy. "You're about to go to jail. You're going to go to a youth detention center if you don't [inaudible]."
A woman who identifies herself as the boy's aunt in the video can be heard off-camera defending the 12-year-old.
"I have his father on the phone and you won't even speak to him," she says to the officer.
"Yup," the officer replies.
The camera is jostled as an apparent altercation breaks out, with the aunt screaming to the police officer.
"You put your hands on my m***********g nephew," the woman can be heard screaming at the police officer.
The video ends with the officer calling in for back-up as another officer restrains the boy. The video, which was posted by Jason Pollack on Twitter, already has garnered more than 7,000 views and 209 retweets.
"Look how this officer to touching this young kid," Pollock wrote when he shared the video on Twitter. "He would never be treating a little white kid like this."
A spokesperson from the Cobb County Police Department confirmed to Newsweek that the incident did occur with one of their police officers on October 6 at the Cumberland Mall in Atlanta. The boy, who is 12 years old, was issued a criminal trespassing warning prior to his visit at the mall and was not supposed to be on the property, according to the spokesperson. Security officers were trying to remove the boy and his aunt from the mall when the video was shot, the spokesperson told Newsweek.
An official statement has not been released yet, according to the police department.
A similar incident occurred in August after an 11-year-old girl was tasered by a police officer at a Kroger grocery store in Cincinnati. The girl was accused of shoplifting from the store and was reportedly Tasered after she resisted arrest and tried to run away, The Cincinnati Enquirer reported. On body camera footage, Officer Kevin Brown of the Cincinnati Police Department can be heard telling the girl "you know, sweetheart, this is why there's no grocery stores in the black community, because of all this going on."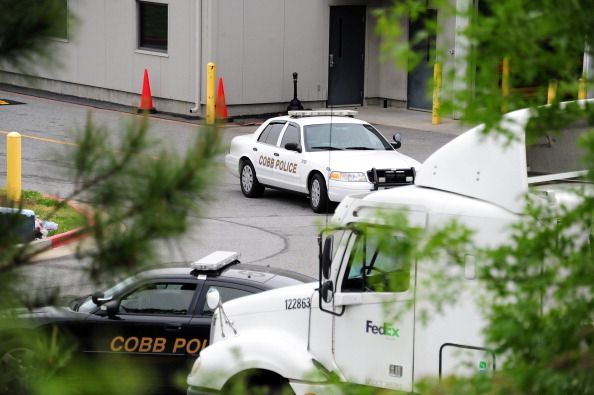 Video of Officer Grabbing 12-Year-Old Black Boy at Georgia Mall Goes Viral, Police Say He Was Trespassing | U.S.