Video: Georgia Senator David Perdue Appears to Snatch Student's Phone After Refusing to Answer Question on Voter Suppression
Video shared on social media appears to show Senator David Perdue (R-GA) snatching the phone of a Georgia Tech student after refusing to answer a question on voter suppression Saturday.
Perdue had been visiting Georgia Tech's campus to campaign for Georgia's Secretary of State, Republican Brian Kemp, who is in a neck-to-neck gubernatorial race against Democrat Stacey Abrams.
Kemp is currently facing a lawsuit from the Georgia NAACP over a report from Associated Press alleging that his office had held more than 53,000 voter applications from mostly black applicants with a month to go before the general elections in November.
The NAACP and Abrams have accused Kemp of voter suppression over the report.
In video of Saturday's incident, the student, who is identified only as a member of the Young Democratic Socialists of America (YDSA) group, begins to ask Perdue how he can support Kemp in light of the allegations.
"Hey, so, uh, how can you endorse a candidate–" the student asks before he is cut off by Perdue who says: "I'm not doing that."
As Perdue appears to shut down the question, the camera shakes.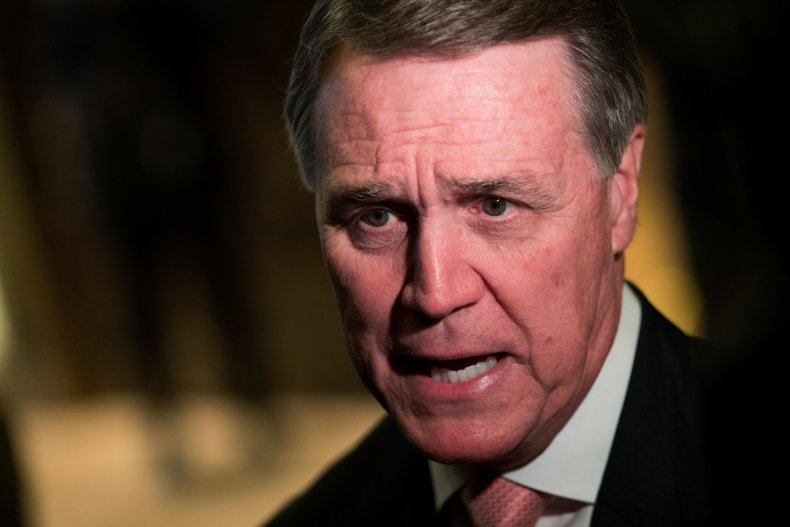 "You stole my property," the student says to Perdue.
"You wanted a picture?" the senator responds, with the camera pointing at his shoes.
"Give me my phone back, senator," the student responds.
After the student repeatedly asks for his phone back, the video appears to correct itself, showing Perdue walking away.
"That's U.S. Sen. David Perdue. U.S. Sen. David Perdue just snatched my phone because he won't answer a question from one of his constituents," the student says, following behind the gubernatorial candidate.
In a statement to The Hill, a spokesperson for Perdue said that the incident had been a misunderstanding.
"In this instance, the senator clearly thought he was being asked to take a picture and he went to take a selfie as he often does," the spokesperson said.
"When he realized they didn't actually want to take a picture, he gave the phone back," they added.
YDSA appeared to have a different view of the incident, however, asserting that the senator intentionally grabbed the student's phone.
"It's abhorrent that when our members ask their senators about the purging of voters within their state, they respond by stealing their phones, dismissing dissent, and ultimately prove that curbing of democracy is how they make capital stay in power," YDSA said in a Twitter statement.
Abrams has called for Kemp to step down as secretary of state following the AP report, which has prompted accusations of voter suppression.
In a tweet on Wednesday, Kemp said that the 53,000 Georgians on his office's "pending" list would be able to vote in the November 6 election.