Ghost Bust-Up: Paranormal Spook Hunters are Ruining our Village
A crumbling Turkish village has become a hotspot for ghost hunters and paranormal influencers after most of the population fled 40 years ago.
The village of Lubbey, in the Turkish province of Izmir, used to be home to over 200 people. Only five have remained since 2013, although the population increased to eight during the COVID-19 pandemic.
Now its spooky appearance has made the place a magnet for paranormal influencers and ghost hunters — which angers the few remaining villagers.
When the electric power supply bypassed Lubbey decades ago, villagers started moving to nearby plateaus and slowly abandoned the area. The village now looks like a ghost town, with crumbling buildings and few signs of life.
Suat Inan, a full-time traveler, discussed his experiences in the "ghost town."
"After having a conversation with someone living in the village called Mr. Mehmet, he said over 200 people lived there at one time," Inan said.
"The migration started in the first half of the 1980s. People mostly settled on Cam Plateau, which is about seven kilometers [four miles] away and had electricity."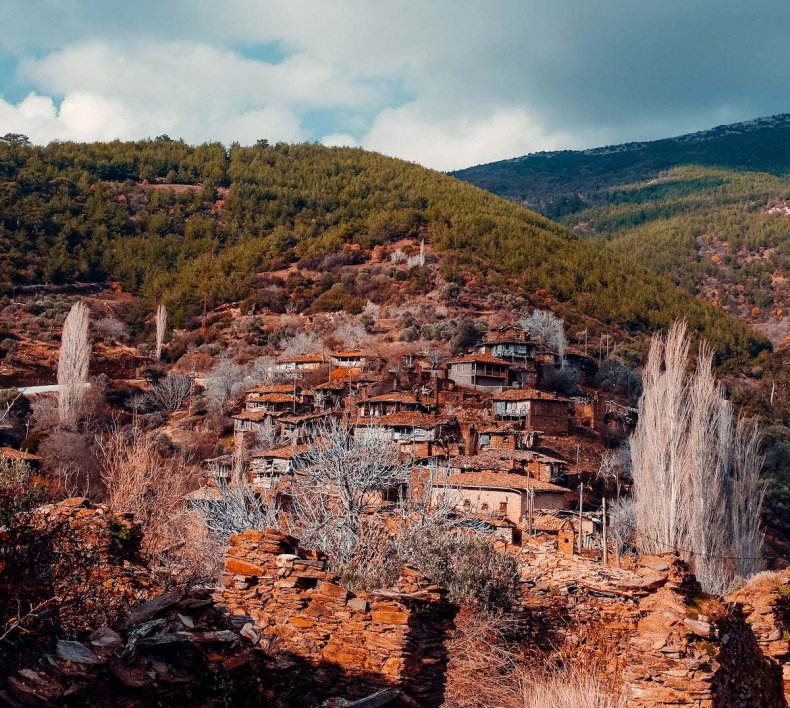 When asked about the village's popularity with ghost hunters, Inan said: "Personally, I have not witnessed any paranormal events in the village. The reason for such interest is due to the crumbling buildings, which have become decrepit and neglected over time. Sometimes, old rocks crumble and fall while people are visiting."
He said the Ministry of Culture and Tourism took action to preserve the village's historical structures and architecture.
"Due to Lubbey's popularity, people put their homes up for sale at high prices and unfortunately found buyers. This will lead to a change in the village and cause it to lose its current look. That is why I agree with the Ministry of Tourism and support the move [to protect it]."
Inan is embarrassed about the amount of graffiti in the buildings and feels it will worsen over time, unless the authorities take control.
Villagers are also uncomfortable with the area's alleged paranormal activity and believe it could harm its tourist appeal. They do not want to be associated with such elements.
However, there is also a group who believe more visitors will come, given the town's new reputation, said Inan. Another concern is that visitors are filming unflattering content about Lubbey.
"I am 93 years old, I have been living in this village for as long as I can remember," Ali Ozturk told Turkish news agency IHA. "In the past, there were many people in this village, but now there are only a few left. I love Lubbey so much. This is my homeland. I can't live anywhere else."
This story was provided to Newsweek by Zenger News.