Video: Girl Kidnapped on Chicago Street in FBI Footage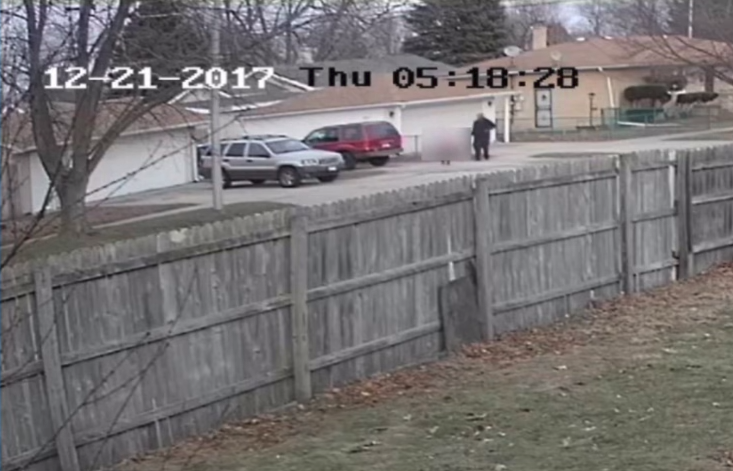 The FBI has released previously unseen footage that shows the moment a young girl was kidnapped from the streets of a Chicago suburb, reportedly by an Indiana man.
According to the FBI, the alleged kidnapping took place on December 20 in Calumet City, some 30 miles south of Chicago. Despite an incorrect time stamp on the video, the incident is said to have occurred at around 3:30 p.m.
Related: FBI agent fatally shot kidnapping victim during operation to save him
In the footage, a man, identified by prosecutors as Bryan Portho, can be seen standing by a red vehicle and then nonchalantly walking parallel to a fence as the child approaches. The young girl's image is blurred out in the footage to protect her identity, and her name has not been released.
Portho can then be seen grabbing the girl, taking her to the car and leaving in the SUV, a Ford Explorer.
The U.S. Attorney's Office has said immediately following the kidnapping, as it is seen in the footage near 153rd Street and Burnham Avenue in Calumet City, Portho parked the vehicle in an alley and assaulted the child.
The young girl was able to escape the car after the assault and stop a passing vehicle. The driver who picked up the child alerted law enforcement.
Portho, who is 38 years old and from East Chicago, Indiana, was arrested on December 27, 2017. He remains in federal custody. His indictment charge of one count of kidnapping is punishable by a minimum sentence of 20 years in prison and a maximum sentence of life.
The FBI's Chicago office is appealing to the public for any further information about the red SUV seen in the video and any information relating to Portho that may help them in their investigations.