Video: 'Grandmother' Rams Car Into Hijackers' Escape Vehicle While Gun Is Aimed at Her Head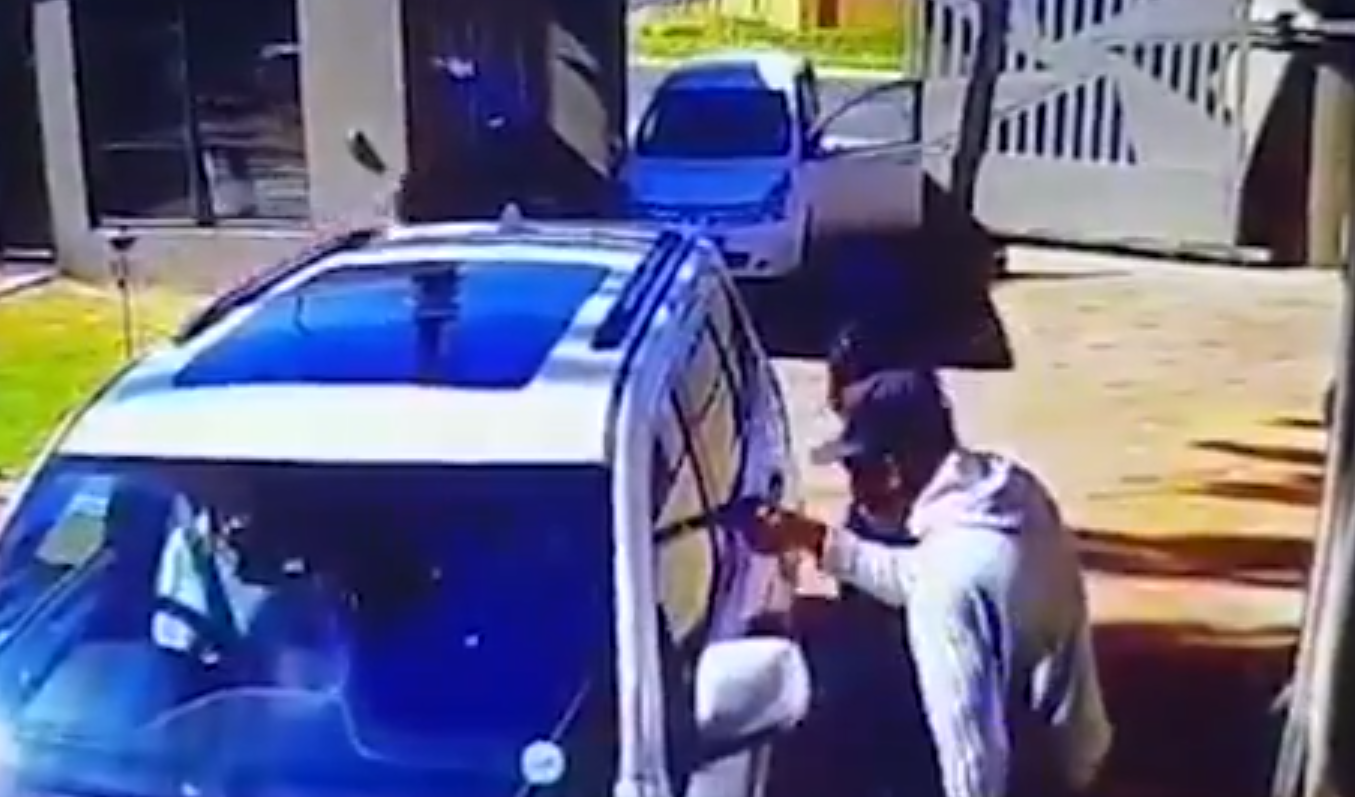 Incredible CCTV footage has emerged showing a brave grandmother fighting off armed hijackers as they threatened to kill her during a vehicle theft in South Africa's Gauteng province.
In the video, obtained by South African community policing group Crime Air Network Initiative, hijackers can be seen trapping the woman in her driveway by following her through the entrance gate and blocking it with their car. Three men carrying guns then jump out of the car to try steal the woman's Jeep Grand Cherokee.
Two of the men advance towards her car, both aiming their firearms at the woman's head, but instead of running for safety, the woman slams her foot on the pedal and reverses her SUV straight into the robbers' getaway car.
The gunmen head back to their vehicle and jump in, as the woman gears up for another attack run and rams her Jeep into their car again. The woman then quickly decides to take another shot, reversing her car back into the hijackers' for a third time. Her aggressive tactic sees the gunmen to reverse up the road, escaping the scene.
The identities of the people involved in the incident have not been made public. In the clip, two women watching the CCTV footage and speaking in Afrikaans refer to the victim as "ouma" which translates to "grandmother."
Most social media commenters praised the woman for her bravery, but some were concerned for her safety. "Brave and lucky. I don't think it will always work out this way. Don't all go and be Rambo now," one user wrote.
Another added: "I have been a victim of hijackers. This was brave but we just handed over the keys because at the end of the day your life is worth more than taking such a risk."
Video: 'Grandmother' Rams Car Into Hijackers' Escape Vehicle While Gun Is Aimed at Her Head | World