Video: Grizzly Scenes As Officer Rescues Bear Who Locked Himself Inside a Car
A police sheriff from California had to break the window of a car earlier this week to free a bear who got trapped inside it while hunting for food scraps.
In a video of the incident, released by the Placer County Sheriff's office, the bear can be seen inside a Subaru Outback parked at an outside parking lot by a campsite near Lake Tahoe. The officer cautiously edges towards the car and smashes one of the back-seat windows before quickly vacating the vicinity.
Within seconds, the bear climbs out of the broken window and escapes. According to the sheriff's office, the officer was unable to simply open the door because the bear had mauled the inside of the car so badly the doors failed to function.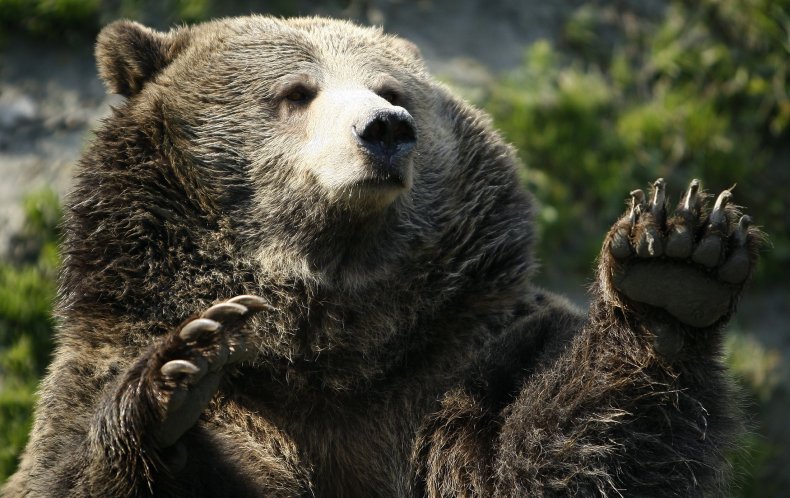 On Wednesday, the Placer Sheriff's County shared the story and video on their Twitter page. "This little guy got trapped in a car and had to be rescued. The inside of the car didn't fare very well. Please don't leave food in your vehicle when you're visiting us at #LakeTahoe! _ #Bear #unhappyvisitor #NorthLakeTahoe #VisitPlacer #PlacerCounty," they wrote.
It is unclear how the bear got into the car in the first place.
Bears are quite common in the Lake Tahoe region. Officials have repeatedly warned residents and tourists who travel to the area to refrain from leaving food and garbage out as they attract the animals.
Earlier this month, a 7-foot, 300-pound bear climbed through the kitchen window of a Californian couple's house. "I still couldn't understand how [the bear] could fit through that," Lane Sykes, one of the residents of the house located in South Lake Tahoe, told KOLO8. "The doors were locked. We left the back window open, which is a small window; I have never thought a bear could get in that window."
Surveillance footage, however, showed the bear doing precisely that. Carole Scofield, the other person living at the property, said that it was the second time a bear had broken into their house looking for food.