Video: Group of Lotto Winners React to Winning $60 Million At Gas Station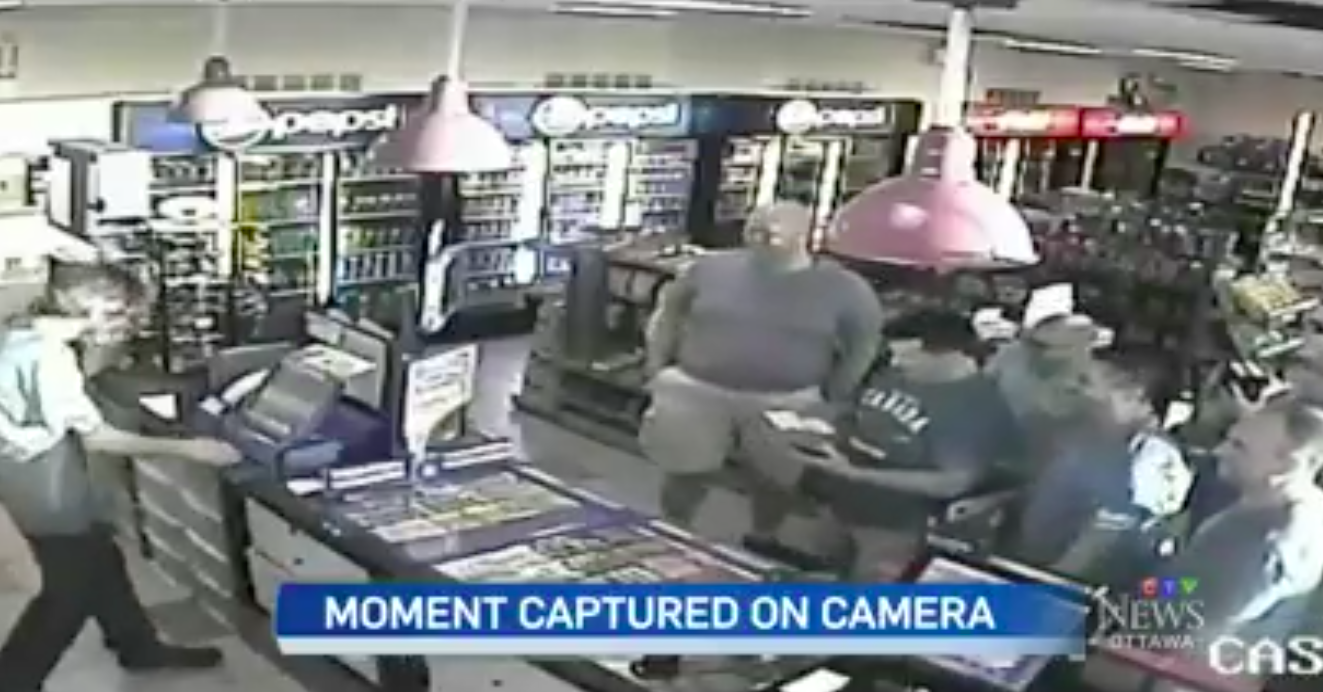 Surveillance footage has emerged showing the moment a group of five friends in Ottawa, Canada redeemed their $60 million lotto ticket from a gas station.
In the video, Stephane Dionne, Bryan Redman, Christopher Beazley, Gilles Dionne and Norman MacDonald—who are all IT professionals and former colleagues—strolled into an Orleans, Ontario gas station and handed the attendant a plastic envelope containing their ticket.
After checking the numbers, the clerk looks visibly shocked and places his hand on his mouth before exiting the frame. The five friends—who can hardly contain their excitement—then double check the ticket again just to be sure they had not made an error.
When they were satisfied they did indeed have the correct numbers, the five friends started hugging each other, and a few can be seen wiping tears from their faces.
According to CTV News, the five men have purchased a lottery ticket together every draw, without fail, for around a decade.
Redman purchased the winning ticket on the group's behalf in Orleans and the numbers for its lotto draw were read out on July 13, reported Yahoo 7 News.
"I freaked out," Redman said. "I went to the local gas station and I checked [the ticket] on the little ticker. I was the only one in there, scanned it, it said 'Big winner, $60 million,' I got out of there, ran out of there, got into the car, locked the doors, started calling these guys. Nobody answered!"
Redman said he kept calling all the others' numbers until he finally managed to wake Dionne up from a deep slumber. After double checking the numbers online, Dionne said he immediately broke down into tears. "It was awesome," he recalled.
Following the incident at the gas station, lotto authorities presented the group with a huge yellow cheque at the OLG prize center in Toronto on Thursday.
Randy Weyersberg, the OLG's vice president of marketing and planning, introduced the winners onto the shot to accept their enormous check. "I can be sure that from this point on, this group of five men are going to be thinking that Friday the 13th is their lucky day," he said.
"I always said that I believed we would win," Dionne said, at the ceremony. "But I didn't believe we would win $60 million!"
All five winners have said that they will continue to keep working and refrain from making irrational purchasing decisions. "I can't quit [working'," MacDonald said. "You know, I've got to keep myself busy."