Video: Gun Pointed at Woman's Head During Chick-fil-A Drive-Thru Brawl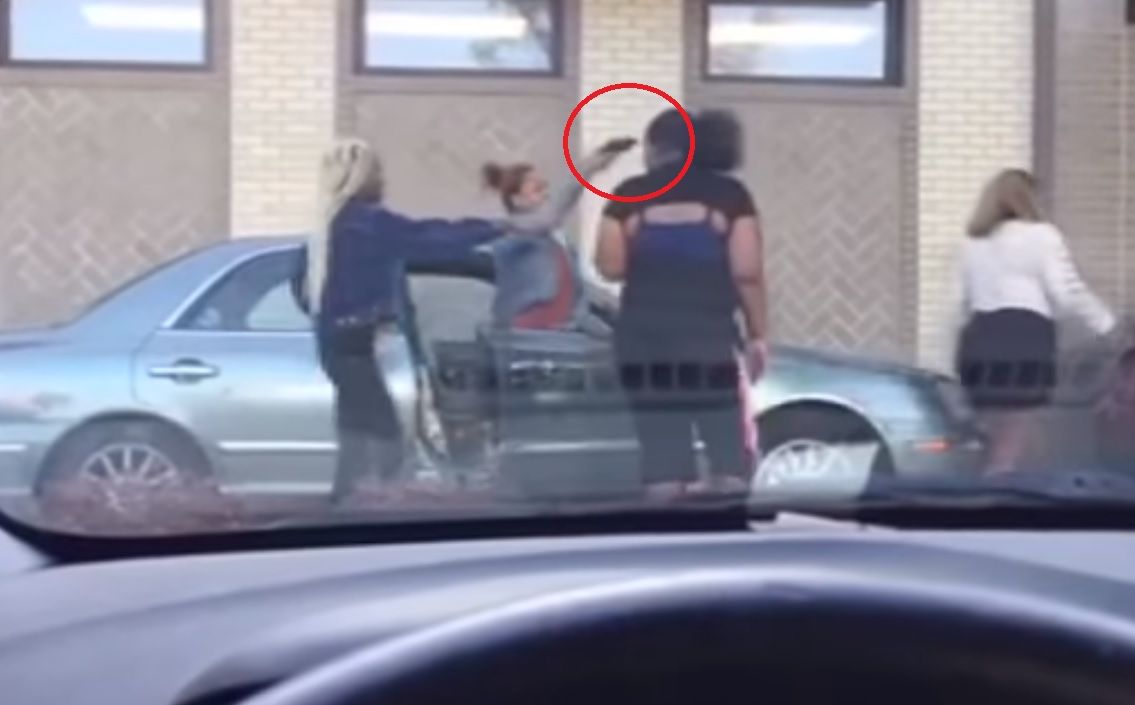 Shocking video footage filmed outside a Chick-fil-A drive-thru shows the moment a woman in the queue gets out of her car armed with a gun and points it at another woman's head during a heated argument between the pair.
The incident at a Chick-fil-A in Atlanta, Georgia, was captured on camera by Georgia State law student Honey Shaw.
"I looked up and saw this commotion in front of me," Shaw told 11Alive. "I was just in shock the whole time. You never think you'll see something like that 10 feet away from you."
Four women are involved in the brawl. The video shows women in two cars arguing with each other as the situation escalates.
As a woman from the red car in front approaches the green car behind, the woman she is arguing with emerges from the vehicle with a gun.
At this point, a second woman approaches from the red car to confront the armed woman, who then points the gun at her head. Unfazed by the weapon, she pushes the lady from the green car.
A fight quickly breaks out and the weapon is knocked from the armed woman's hand.
Shaw told 11Alive this was a "heart-stopping" moment because she feared the weapon would go off outside the busy restaurant.
Both women continue to punch each other and pull hair, as their two female friends fight separately to one side.
A man in a high-vis jacket stands helplessly looking on. Eventually, the fight ends.
Police arrived on the scene shortly after the incident began at 9:15 a.m. on Wednesday morning (11 April). Both women, who knew each other and had a long-running feud, were found with lacerations, reported 11Alive.
Vonshay Redding, 24, was arrested by police after being identified as the person holding the gun. She was charged with aggravated assault.