Video: Hero Nurse Distracts Knife Attacker in Emergency Room so Patients Can Flee
A knifemen who stormed a hospital emergency room has been momentarily distracted by a brave nurse while patients escaped.
Video has emerged of a man walking into the emergency room and ripping computer monitors from desks while waving a knife. The man, 22-year-old Yusuf Aka, was confronted by the nurse who was screaming at people to flee. A man in a wheelchair was left stranded in the waiting room. He was rescued by another member of staff while Aka was distracted.
Once all the patients were clear, the nurse fled. The entire ordeal, which took place at Leicester Royal Infirmary in the United Kingdom, was captured by CCTV.
Before walking into the hospital, outside footage showed Aka stabbing a 25-year-old man in the back. The victim was standing with a friend. They both ran from Aka, who chased them momentarily before turning around to enter the hospital.
According to the Leicester Mercury, Aka was sentenced to five years prison on Friday. His attack took place in January. Aka pleaded guilty to possession of a weapon, wounding with intent and grievous bodily harm.
Detective Constable Chris Symmonds said Aka continued his rampage "oblivious to the panic breaking out behind him". "This was a terrifying experience not only for the victim who was stabbed, but also for the many members of the public and staff who were present that morning," Symmonds said following the decision.
"Aka carried on his rampage oblivious to the panic breaking out behind him. "The actions of members of staff who quickly took control of the situation, and led people out of his way without a thought for their own safety, was commendable, and they should be proud of what they accomplished."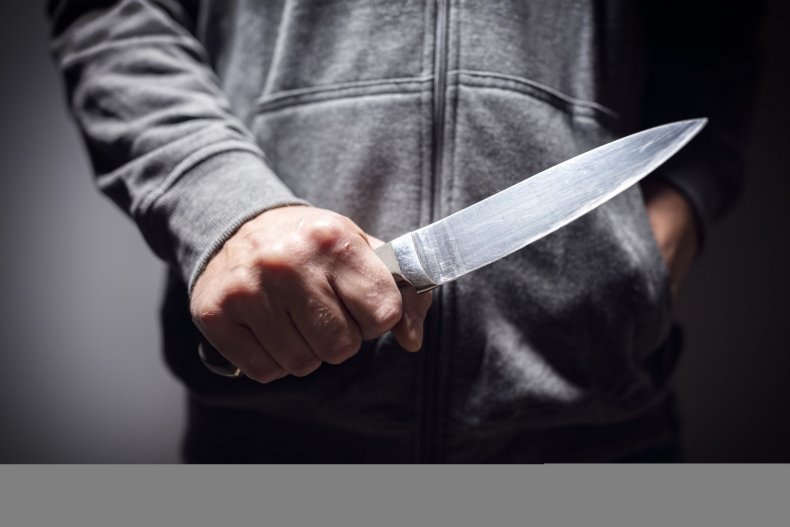 Head of nursing for University Hospitals of Leicester Kerry Johnston praised the efforts of the emergency staff. "My thanks goes to the emergency department staff, involved in the incident, who showed exceptional bravery in bringing this serious attack to a swift and safe conclusion with the help of Leicestershire Police and other members of the public," Johnston said, according to the Evening Standard.
"This was a frightening experience for both patients and staff in the department that night, the impact of which cannot be underestimated."