Video: Howard Stern Tells Stephen Colbert About Former Radio Show Guest Donald Trump—'I Don't Think He Wanted to Be the President'
Television and radio personality Howard Stern has said that Donald Trump never wanted to become president and ran for office because he wanted to boost his own TV show The Apprentice.
His third book Howard Stern Comes Again, which was released this month, includes transcripts of interviews on his radio show with celebrities over the years, including with Trump.
Stern told CBS host Stephen Colbert that he considered Trump to be in the "top five" of his guests because of his outrageous comments.
"He would say whatever came into his mind, he was completely unfiltered. He was talking about his daughter was the most attractive woman he had ever met and how much he thought she was hot," Stern said.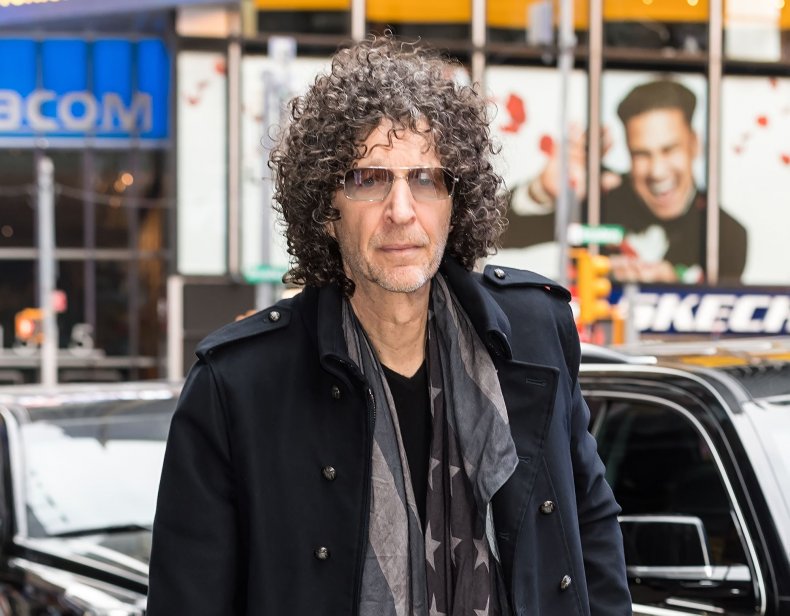 Stern said that although he was an avowed Hillary Clinton supporter, Trump would call him during the election campaign seeking his endorsement. Once he even asked Stern to come to the Republican convention and speak on his behalf.
Stern said he doubted Trump ever wanted to win the election and referred to how Trump had previously said that he was considering a presidential run in the past which had helped him whenever he had a book coming out.
"And I firmly believed that Donald did not want to run for president. I don't think it was serious. I don't think he wanted to be the president. I knew him. He had a great life at Mar-a-Lago," Stern said.
"He's on The Apprentice. The ratings were going down. And NBC was balking at giving him a raise. So what did he say? 'I'll run for president, I'll get a lot of press.'
"And I really believe that Donald—this was a gimmick to get NBC to raise up his salary and to keep The Apprentice on and I would bet the farm on that."
The host of The Late Show With Stephen Colbert noted that he found regarding Trump that "everything you think is happening is exactly what's happening. He is so shallow you could not get your ankles wet in him."
This is Stern's first book for 24 years. His first book Private Parts became the fastest-selling title in publisher Simon & Schuster's history when it was released in 1993 and was made into a film. His second book Miss America, released in 1995 also topped best-seller lists.
His latest book also includes interviews with Madonna, Mike Tyson and Billy Joel, Page6.com reported.