Video: Huge Brawl Breaks out in Milwaukee Courtroom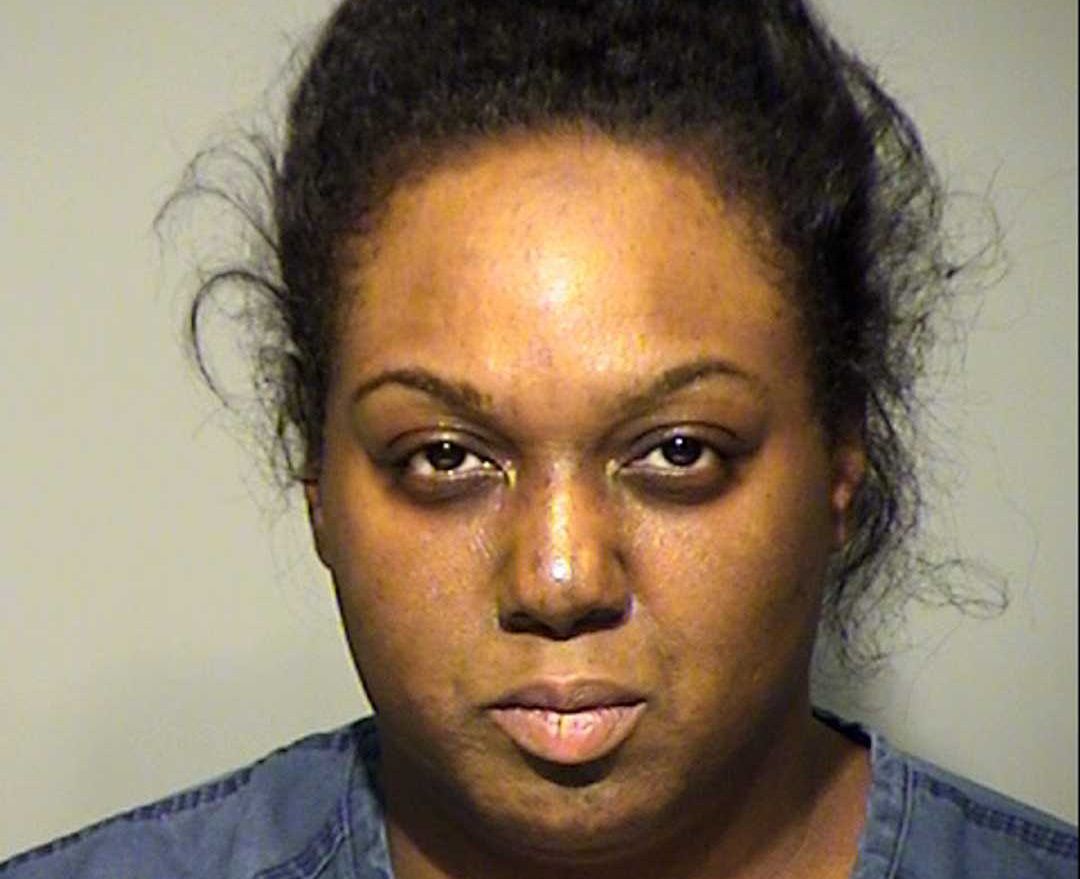 A heated fight broke out in a Milwaukee courtroom on Wednesday after an ex-daycare center owner was sentenced over the death of a baby.
Claudette Mitchell, 37, was handed a 3.5 year prison sentence after 7 week old Savaiyah Reid died in her care.
Footage of the incident shows a tussling mass of over a dozen people, some brawling and others attempting to break up the altercation, moments after Mitchell was removed from the courthouse in handcuffs. According to the Associated Press, around 50 members of the Savaiyah's family and their supporters, as well as those present for Mitchell, were in the room.
Police officers and DA investigators were sent to the courtroom to ease tensions, the Milwaukee County Sheriff's Department told the Associated Press.
Mitchell managed the licensed Who's Luvin You daycare center at her Milwaukee home, where Reid was severely injured.
On August 22, 2017, Reid's mother left her at the center at around 7:15am, and later told police the child was healthy, The Milwaukee Journal Sentinel reported.
Police arrived at the center at around 3pm where Mitchell claimed Reid was unscathed minutes before. By 3:50 p.m., first responders pronounced the 7 week old dead after failed attempts to save her life.
Mitchell said she had put Reid to bed at around 1:45 p.m. By 3 p.m., the child's face was scratched and bloody, and she was not responding.
Her 17-year-old daughter arrived at the facility at around 11 a.m. Children at the daycare center awoke her at 3 p.m. to alert her that her mother needed help. Downstairs, the teenager found the baby on the changing table, and Mitchell in tears.
An autopsy revealed the 7 week old had sustained skull fracture bruising on her face and abdomen: injuries so severe they would have immediately shown.
As Mitchell was sentenced, it remained unclear whether she had carried out a beating, had chosen not to reveal the culprit's identity, or simply did not know.
In September, Mitchell plead guilty to child neglect resulting in death. The former daycare owner denied she had inflicted the injuries which killed Reid, but did feel responsible.
Deputy District Attorney Matthew Torbenson told The Milwaukee Journal Sentinel: "This case is incredibly difficult because so many questions are left unanswered, because of Claudette Mitchell."
Crying as she delivered her statement to the court, Mitchell said: "I can't express how sad I am for this tragedy."