Video: Hysterical Passenger Has Mid-Flight Meltdown—'Do You Want to Know What Hell Is?'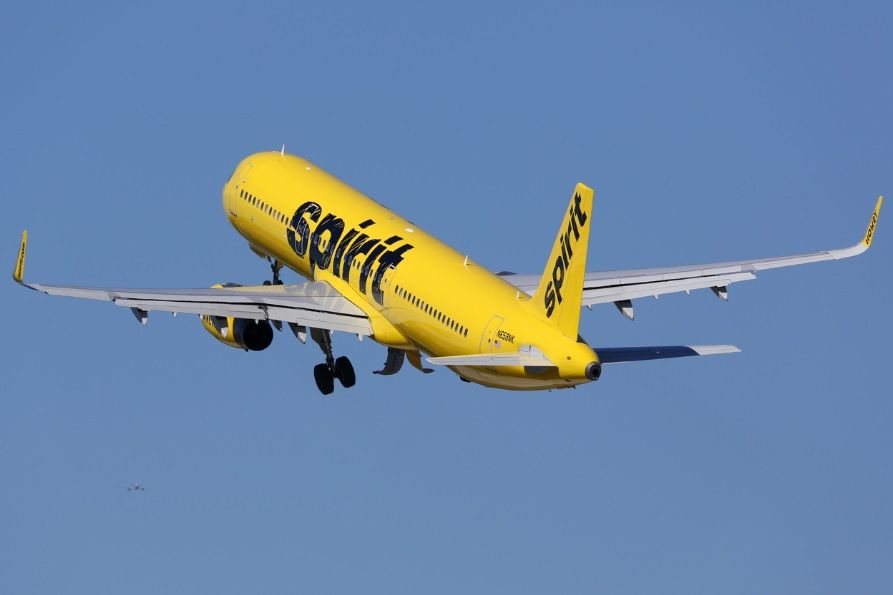 A hysterical woman had a screaming meltdown and was escorted from a plane by police after her Spirit Airlines flight was diverted because another passenger had a medical emergency.
Footage of the incident captured by a fellow passenger and published by ABC-13 shows the unnamed woman in full flow, marching up and down the aisle yelling expletives and making threats on the Houston-Minneapolis flight, which diverted to Rochester, Minnesota, when someone on board was taken ill.
When a male passenger stood up to block her path, the woman shouted: "Do you know who my brothers are? They are fucking Marine snipers. Do you want to fuck with a fucking Marine?"
Then the woman barged past him and marched toward the cockpit before turning back toward other passengers and beginning to scream at them.
"Do you want to know what hell is? I've fucking been there 10 fucking times! I've lived to tell the fucking story! Do you want to know what happened to my family? Do you want to know?"
She then yelled: "Get me the fuck out of here!"
"Yesterday morning a flight from Houston to Minneapolis had to land in Rochester, Minnesota, due to a guest experiencing a medical emergency," Stephen Schuler, director of communications at Spirit Airlines, told Newsweek.
"On the ground in Rochester, another passenger became erratic and irate and was removed from the aircraft with the assistance of law enforcement.
"We apologize to our guests who had to witness this and for the inconvenience of the delay. Safety is our top priority at Spirit Airlines."
Rochester International Airport did not respond to a request for comment.
The woman filming was Chianti Washington of Stafford, Texas. She said other passengers and a flight attendant were crying about the sudden outburst and that she is sympathetic to the woman's troubles.
"Just to be in that confined space when someone that is going through something very traumatic in their life and there's nothing you can do—there's nowhere you can go," Washington told Click2Houston.
"They can have a breaking point at any moment and, you know, there are children on this flight and it just made me think of my 11-year-old son."
Earlier in June, pilots in Australia were forced to divert a flight when a passenger began screaming and making threats against the cabin crew.
An hour into the VA697 flight from Melbourne to Perth, a witness said a female passenger started shouting: "Get me off this fucking plane, don't fucking come near me, I can't breathe."
When cabin crew tried to calm her, she warned that she would kill people if they did not stop the plane. Pilots diverted the plane to Adelaide, where the woman was arrested by Australian Federal Police officers.
At the end of May, a woman on a Jetstar flight from Melbourne to Brisbane, Australia, was escorted off the plane by police officers and taken for psychiatric assessment after shrieking abuse and hitting other passengers with a Bible.
The Queensland woman screamed for the majority of the roughly two-hour flight and reacted aggressively when crew members attempted to calm her down.
Witnesses said the woman caused some children seated nearby to cry after she started singing and chanting loudly about 20 minutes after boarding.
This article was updated to include comment from Spirit Airlines.