Video: Internet Rages Over Video of US Open Fan Dipping Chicken Fingers in Soda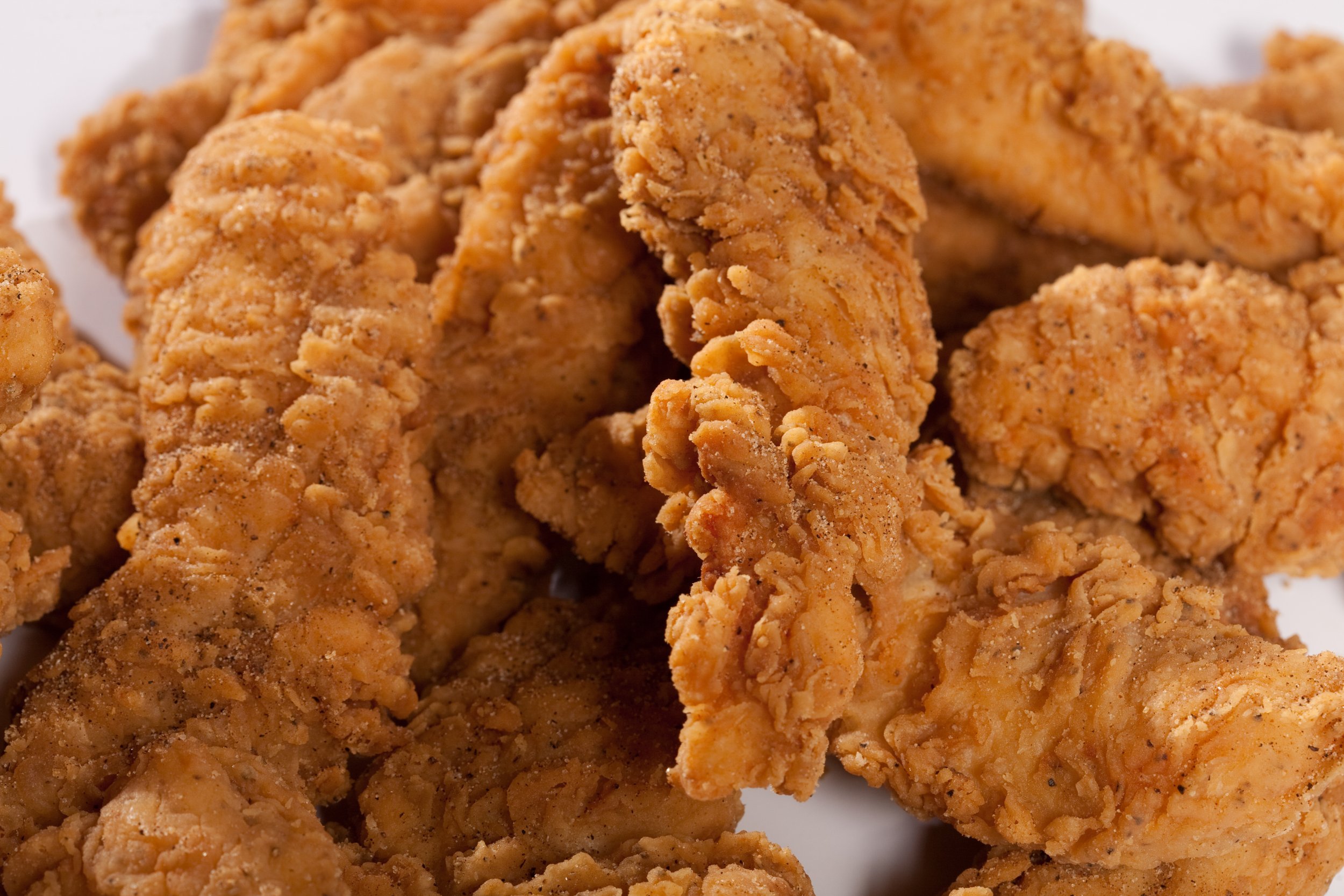 Just when you thought fast food at sports games couldn't get any weirder, the internet goes and dishes you up the strangest eating habit yet.
A woman at the US Open has been caught on camera dipping her chicken finger into a cup of ice-cold soda. Sitting alongside a young boy, who strangely does not react how most would (with extreme horror) when he sees the woman dip the finger, the woman stealthily navigates the breaded poultry around her straw before sinking her teeth in for a bite.
The video was shared on the Twitter account Barstool Sports and has been liked more than 10,000 times. It was accompanied by the heading "you should be sent to prison if you dip your chicken fingers in soda." The internet has reacted more or less how you'd expect, with a mixture of rage, fascination and comedy—not to mention GIFs aplenty.
Thankfully, many managed to pick up on the woman's heinous crime. "Literally had to rewind that chicken tender soda dip, but then ESPN showed a replay anyway," one Twitter user wrote. "Are we not going to talk about the lady dipping her chicken finger in her kid's soda… and eating it?" another person chimed in.
A few people put their faith in the internet that her act would go viral. "If the woman who just dipped a chicken finger into her soda during the US Open doesn't become a meme then I've lost all hope in the Internet."
Some defender the woman's choice, saying there was some logic there. "Ketchup has too many calories, diet soda however has zero," one person wrote. "Hardly the worst move I've ever seen," another said.
But some were just outright offended by the snack decision. "This is legit psychopath status," a Twitter user said. "I have seen some crazy things in my time on earth. Nothing has prepared me for this," someone else wrote.
One person claimed they had a worse story, though: "When traveling in the US many years ago I witnessed a child with ice cream all over his face and running down his leg, get 'washed' with Coke by his parents."
So will this woman go down as a revolutionary innovator of sports food? Probably not. But hey, don't knock it until you try it, right? Here are some of the best GIF responses: