Video: 'Jackass' Star Steve-O Climbs 100-Foot Crane With Inflatable Whale to Protest SeaWorld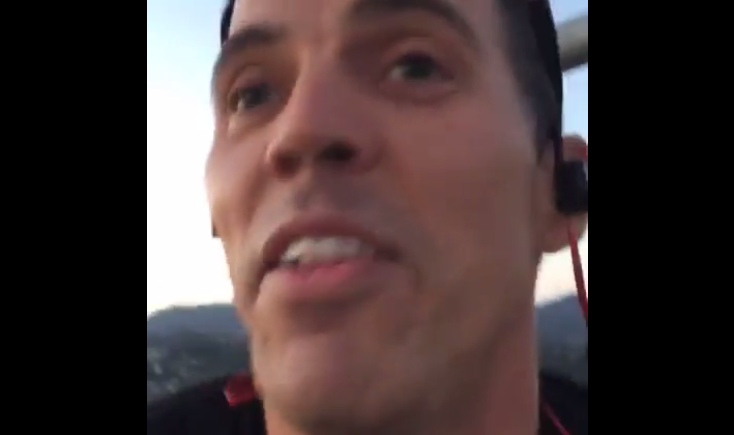 Stephen Glover, better known as the stuntman Steve-O on the series Jackass, climbed a construction crane in Hollywood, California on Sunday to protest SeaWorld.
Glover climbed at least 100 feet above ground, according to NBC Los Angeles. He scaled the crane holding an inflatable killer whale, and set off fireworks from the top, police told NBC. Glover posted a video to his Facebook page of himself inflating the whale, inscribed with the phrase "Seaworld Sucks," with an electric pump. He remarks with amusement at the few cop cars accumulating below. "We got cops every where. Fuck, I'm 100 feet, 150 feet up in the air," he says into a camera. "It's a beautiful night in Hollywood."
In the video, he calls the inflatable whale "Shamy," referring to Shamu, SeaWorld's killer whale and the subject of widespread controversy after the hit 2013 documentary "Blackfish" chronicled the conditions of the captive cetaceans at SeaWorld.
Later in the evening, he posted a second video to Facebook. By that time, dozens of law enforcement vehicles can be seen in the background, and sirens can be heard. "Anyone wanna bail me out of jail?" he wrote in a status update accompanying the video. Five ambulances, a helicopter and more than 80 firefighters were sent to the scene, the Associated Press reports.