Video: Jalen Hurts Crushes Nick Saban During Alabama's Sugar Bowl Rout of Clemson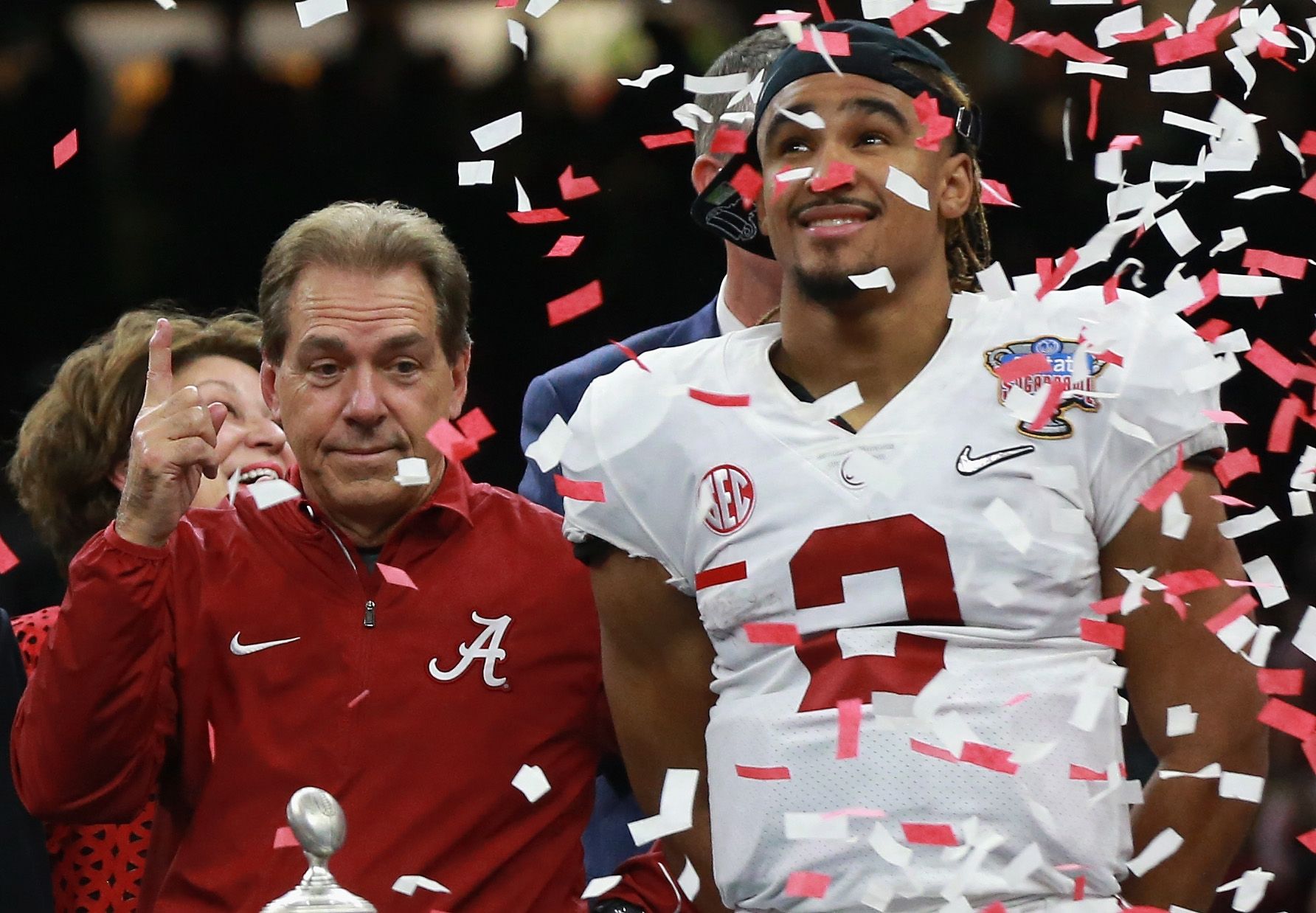 The Alabama Crimson Tide took care of number-one-ranked Clemson in the Sugar Bowl on Monday to book a place in the National Championship game against Georgia.
The Tide was almost as brutal on the coach as it was to the Clemson offense.
Alabama had a 24-6 lead in the fourth quarter when quarterback Jalen Hurts was forced to scramble out of the pocket. Hurts careered towards the sideline, where his 218-pound frame met head coach Nick Saban's 66-year-old body.
Saban went tumbling amid a crowd of Crimson Tide players, as the video below shows. Yahoo Sports pointed out, though, that he was far more annoyed at the play-calling in the fourth quarter of Alabama offensive coordinator Brian Daboll. Daboll repeatedly called passing plays instead of winding down the clock as Saban would have preferred.
"They don't make 'em like they used to," Saban said after the game in quotes reported by SB Nation, referring to Hurts' size and power. The head coach came out of the collision unscathed, albeit with an expression that will undoubtedly be memed into oblivion by the internet.
Saban and the Tide play the Bulldogs in the National Championship game on January 9 in Georgia's backyard, the Mercedes-Benz Stadium in Atlanta. At this point, it seems like the only way the Tide could be denied a National Title is by tripping each other, and their coach, up.