Video: Jaylon Smith's Vicious Helmet Hit on Alvin Kamara Left Unpunished, Twitter Goes Wild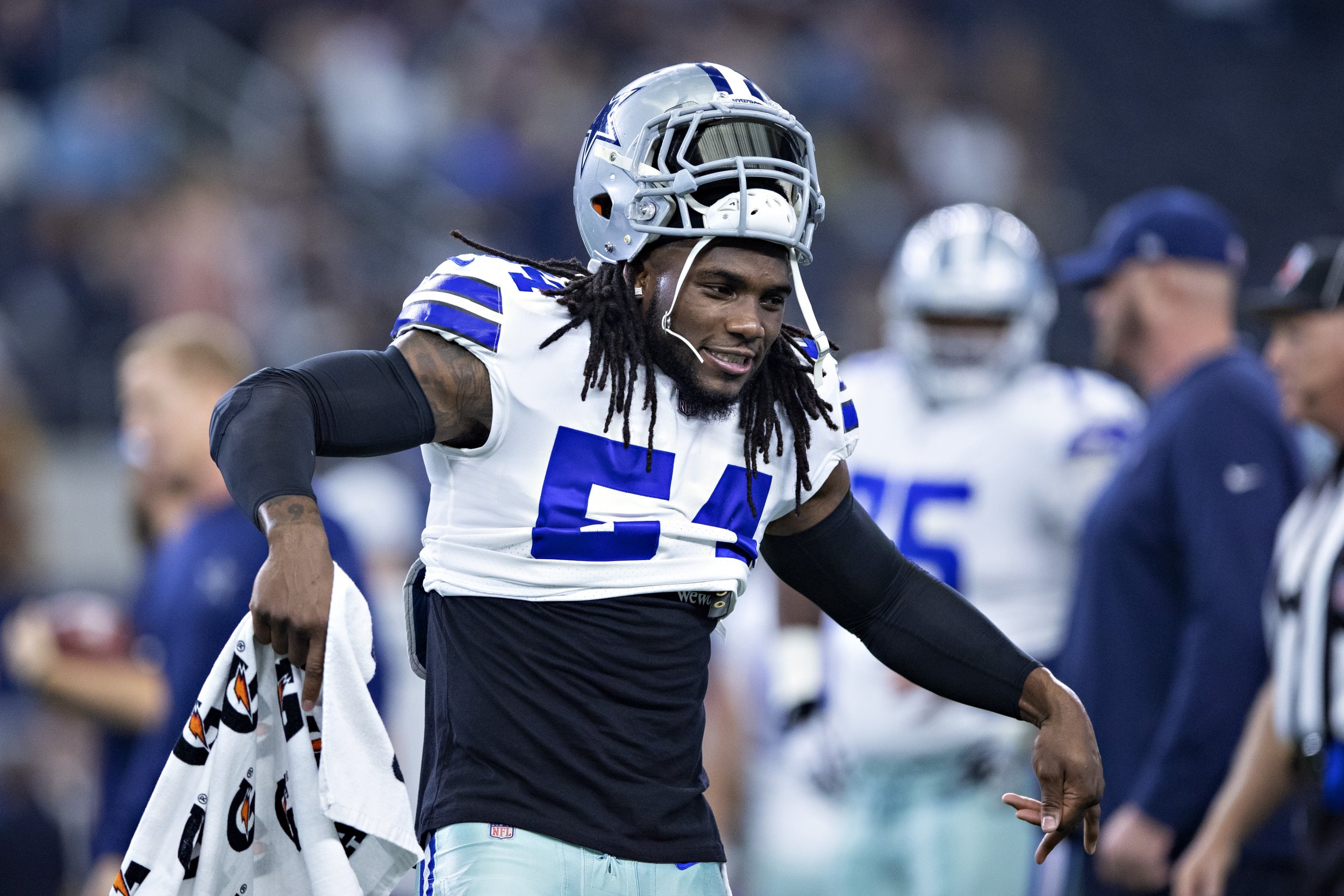 In recent years the NFL has been very vocal about the need to eliminate helmet-to-helmet hits, but those watching Thursday Night Football could have been forgiven for thinking that wasn't the case.
The Dallas Cowboys delivered a superb defensive performance, keeping the free-scoring Saints to just 10 points as they stopped New Orleans' winning streak at 10 games. Outstanding as the Cowboys' defense was, it received a major slice of luck at a crucial moment.
With just under 10 minutes to go and the Cowboys up 13-10, Saints running back Alvin Kamara received a pass from Drew Brees on third and 17.
Having gained eight yards, Kamara was wiped out by Cowboys linebacker Jaylon Smith, who smashed into him helmet first.
The helmet-to-helmet contact was glaringly obvious to everyone watching the game. To everyone that is, except for the referees who failed to flag Smith.
Calling the action for Fox Sports, Troy Aikman said the penalty call "should have been easy to make", while former NFL referee Mike Pereira said the incident was a "clear example of leading with the helmet."
The Cowboys, somehow, got away with one and the no-call on Kamara had a crucial impact on the game. Had Smith been flagged, the Saints would have gained 15 yards and an automatic first down, which would have put them within field goal range.
Instead, the Saints punted on the next play and the Cowboys regained possession. New Orleans, admittedly, had another chance to win the game later in the fourth quarter but Brees came under pressure from Maliek Collins and his pass was intercepted by Jourdan Lewis.
Inevitably, the hit on Kamara provoked a strong reaction on Twitter, particularly after the Saints running back needed smelling salts to recover.
It is a particularly bad look for the NFL, which spent weeks during the offseason pledging to stamp helmet-to-helmet hits out of the game.
In March, NFL owners voted to approve Article 8 of the rulebook, which is better known as the helmet contact rule, in a bid to eliminate head-first collisions.
The league updated Article 8 with a passage that read: "It is a foul if a player lowers his head to initiate and make contact with his helmet against an opponent.
"Contact does not have to be to an opponent's head or neck area—lowering the head and initiating contact to an opponent's torso, hips, and lower body, is also a foul. Violations of the rule will be easier to see and officiate when they occur in open space—as opposed to close line play—but this rule applies anywhere on the field at any time.​"
However, confusion over the new rule reigned almost immediately. According to ESPN, officials called helmet ruled violations at an average of 1.55 per game in the first two weeks of preseason, but by Week 3 it was down to just 0.56 per game.