Video of Joe Biden Comforting Parkland School Shooting Families Watched Over 7 Million Times
Footage of Joe Biden comforting the families of victims of the 2018 Parkland shooting has resurfaced and is being shared widely on social media.
Arun Chaudhary, a political operative and filmmaker who served on President Barack Obama's presidential 2008 campaign, shared the footage on Twitter and said: "I'm one of those who frets that the election will be much closer than the polls indicate.
"That in a world where non-voters are never targeted by Dems, huge turnout could contain multitudes. So I'm dropping some old footage of Joe Biden here."
The video sees Biden speaking with the family members of the Parkland shooting victims. He greets Debra Hixon, the widow of Chris Hixon, the hero athletic director of Marjory Stoneman Douglas High School, who died while trying to save students.
As Biden turns away, a voice off-camera can be heard saying: "I wanted to..." Biden turns around and is hugged by Hixon's son Corey, who tells him: "I'm his son."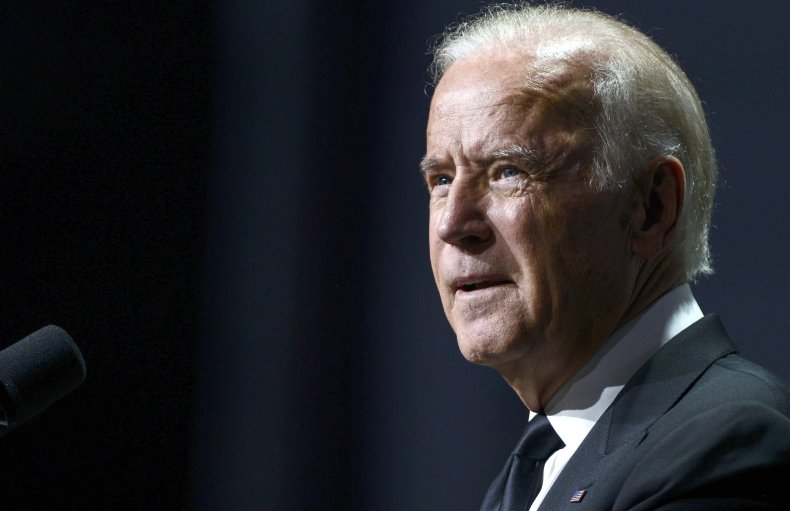 The former vice president thanks Corey for hugging him and kisses his forehead. He asks Corey if he is okay, and when he shakes his head no, Biden tells him: "You'll be okay. We're going to be okay. We're going to be okay, I promise."
This footage was also featured in a campaign video by Fellow Americans, and shared by politician and gun control advocate Gabrielle Giffords in September 2020. The video featured Debra and Corey reflecting on Biden's actions and what it meant to them.
Debra said: "I don't have it in me a lot of times to give [Corey] that comfort. So it meant a lot for someone else to give him—to take that time and to care enough about him. My older son calls him Uncle Joe. He can be that person that can comfort our nation and bring us together."
The resurfaced footage has been viewed more than seven million times and was met with praise from Biden supporters, like screenwriter Randi Mayem Singer, who said: "Biden was there to greet Parkland families before a speech with Gabby Giffords. He was not there while VP, nor as a presidential nominee. He was there because he's a good, kind man who cares. Humanity."
Meghan McCain, daughter of late politician John McCain, said: "Having a leader who openly expressed empathy, compassion and love in moments like these that will ultimately move many voters."
In August 2019, Biden mistakenly said that he met with the families of the Parkland shooting victims when he was vice president.
But at the time, Kate Bedingfield, a spokeswoman for Biden, tweeted a link to the news story and said: "Wouldn't it be nice to have a president who consoles Americans in their time of need so often that he sometimes mistakes the timing? But even more so, wouldn't it be nice to have a president who will actually fight to prevent these tragedies?"
The shooting at Marjory Stoneman Douglas High School in Parkland, Florida, occurred on February 14, 2018. Seventeen people were killed, including staff members and students, and 17 other people were injured.