Video of Tom Brokaw Calling Out Joe and Hunter Biden's 'Corruption' Resurfaces Amid Ukraine Scandal
In the midst of President Donald Trump's scandal over calling on Ukraine to investigate 2020 Democratic front runner Joe Biden, a video has resurfaced of former NBC News anchor Tom Brokaw calling out Biden for conflicts of interest involving his son from more than a decade ago.
The video, shared last Saturday by Twitter user @ibrahimpols, who calls himself a "media watchdog," shows Brokaw interviewing Biden on NBC's Meet the Press.
"Tom Brokaw calling out Joe-Hunter Biden's corruption in 2008," the Twitter user wrote about the clip.
Brokaw questions Biden about the propriety of his support for a law that made it harder for consumers to file for bankruptcy protection during a time when his son, Hunter, consulted for a Delaware credit company. Hunter Biden also is the son at the center of the Trump-Ukraine scandal.
Brokaw references a Wall Street Journal story stating that Hunter Biden made about $100,000 from the company, MBNA, and that the company gave Joe Biden's campaign $214,000. Brokaw added that Joe Biden was "fighting for a bankruptcy bill that MBNA really wanted to get passed through the Senate" that would make it harder for other companies to file bankruptcy. Brokaw noted that Barack Obama, who was a senator and not yet president, opposed the bill.
"In retrospect, wasn't it inappropriate for someone like you in the middle of all this to have your son collecting money from the big credit card company while you were on the floor protecting its interests?" Brokaw asked Biden.
"Absolutely not," Biden said.
"My son graduated from Yale Law School. The starting salary on Wall Street is $140,000 a year as a lawyer, options he had," Biden added. "He came home to work for a bank, surprise, surprise."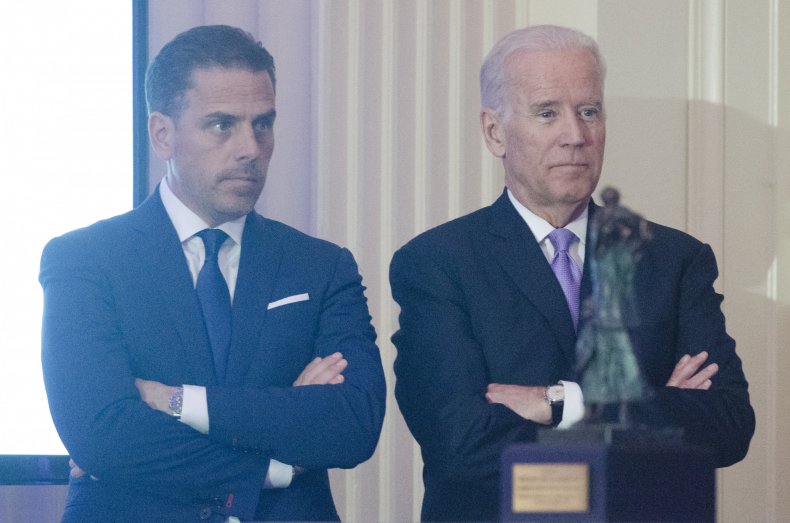 Trump also has accused Hunter Biden of earning millions of dollars from China in 2013 when his father was vice president. While there is evidence that Hunter went on a trip with his father to visit a U.S. envoy to China, there is no evidence he earned money from that trip.
Trump's Ukraine scandal erupted last month after a whistleblower complaint about the president's communications with a foreign leader. Trump acknowledged that he asked Ukraine's president to investigate Biden for corruption relating to his son's private business deals while Biden was in office.
The 45th president's three oldest children, including his daughter Ivanka Trump, who serves as a senior White House adviser, have earned millions of dollars with business deals abroad during their father's presidency.