Video: Joel Embiid Gets Bitten by Lion in South Africa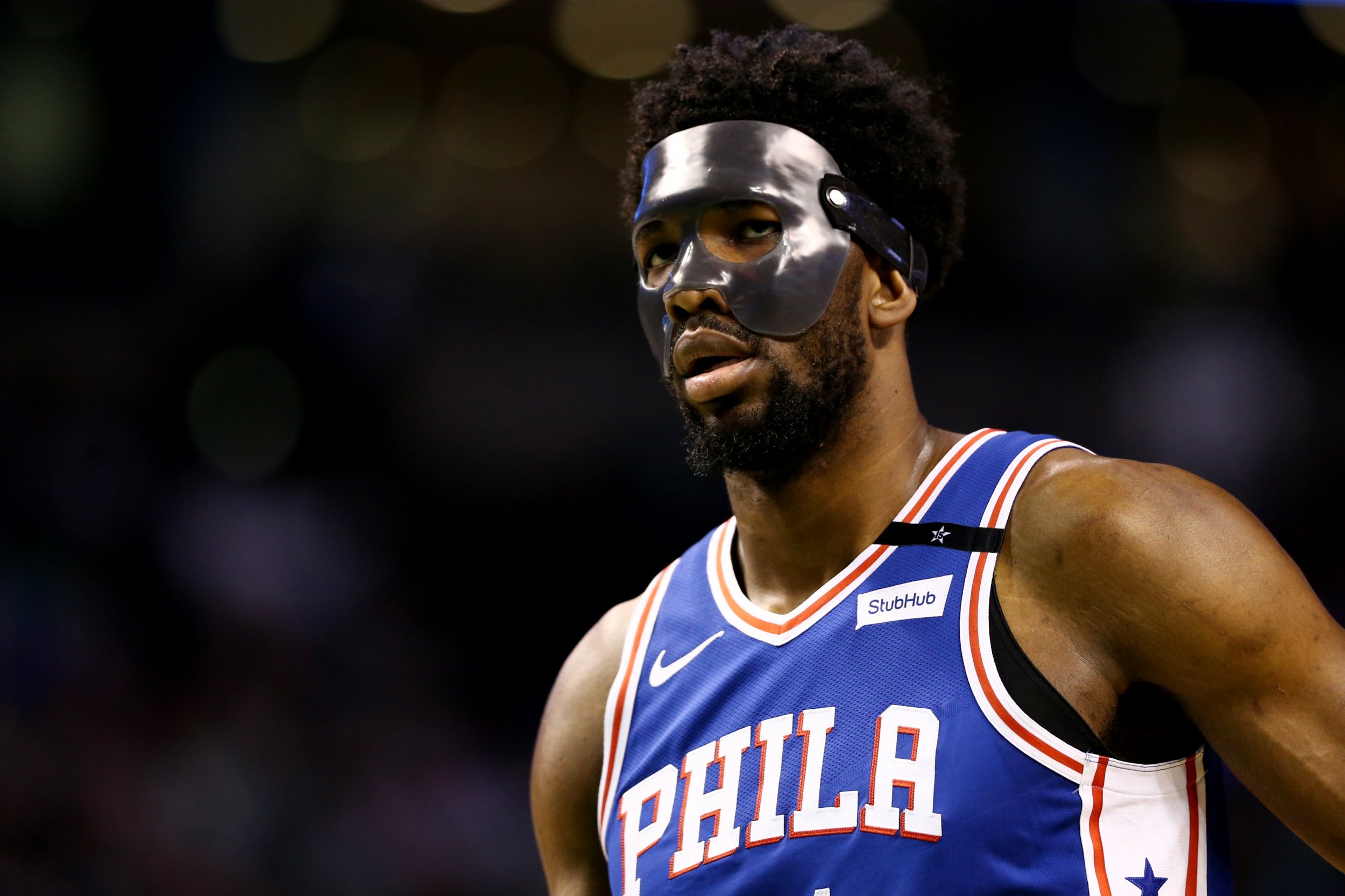 In his two NBA seasons Joel Embiid has struck fear into his opponents, developing into the kind of dominant big man the league had not seen for years.
On Sunday, however, he struggled with a formidable foe, as he was bitten on the arm by a lion during a trip to South Africa.
The Sixers star posted the video in one of Instagram stories, which was immediately picked up by various Twitter accounts.
Embiid looked more surprised than scared when the cub bit him. Luckily for him—and much to the relief of everyone in Philadelphia—the incident didn't cause anything more than a bit of pain and the two appeared to get along pretty well after the initial contretemps.
The third overall pick of the 2014 draft was in South Africa to take part in the NBA Africa Game 2018, which was staged in Pretoria on Saturday. Embiid put up 24 points and seven rebounds for Team Africa, while Luol Deng and Timothe Luwawu-Cabarrot chipped in with 14 and 16 points respectively.
However, that wasn't enough for Team Africa—made up of players born in Africa or with direct family ties to the continent—as they lost 96-92 to Team World, who had Danilo Gallinari to thank for their success.
The Los Angeles Clippers small forward scored 23 points, including a pair of crucial buckets down in the closing stages of the game, and picked up the 2018 Manute Bol MVP award. Meanwhile, Mavericks forward Harrison Barnes recorded a double-double, scoring 14 points and adding 11 rebounds.
The NBA Africa Game capped off a week of events that included a Basketball Without Borders camp and numerous NBA Cares efforts to support local charities. The significance of the camps would not have been lost on Embiid, who attended a similar event just seven years ago, before earning a scholarship to Kansas.
"That's something I want to do every year, just come back and give back," Embiid, who was born Cameroon, said on a conference call from South Africa last week as quoted by The Philadelphia Inquirer. "When I was in that situation, I felt great being among NBA players. I wanted to learn from them. I wanted to touch them because I was so amazed by them."
Coming off the back of a season where he averaged a career-best 22.9 points and 11 rebounds per game, the 24-year-old has set his sights on being the most valuable player in the league.
"I want to win the MVP," he added.
"I feel like at the end of the day it might be an individual award, but when I play better, the team also does. I feel like if I'm an MVP candidate or if I win the MVP, that means we are on another level."