Video: 'Joke' on Flight Leads to Ebola Scare, Hazmat Suits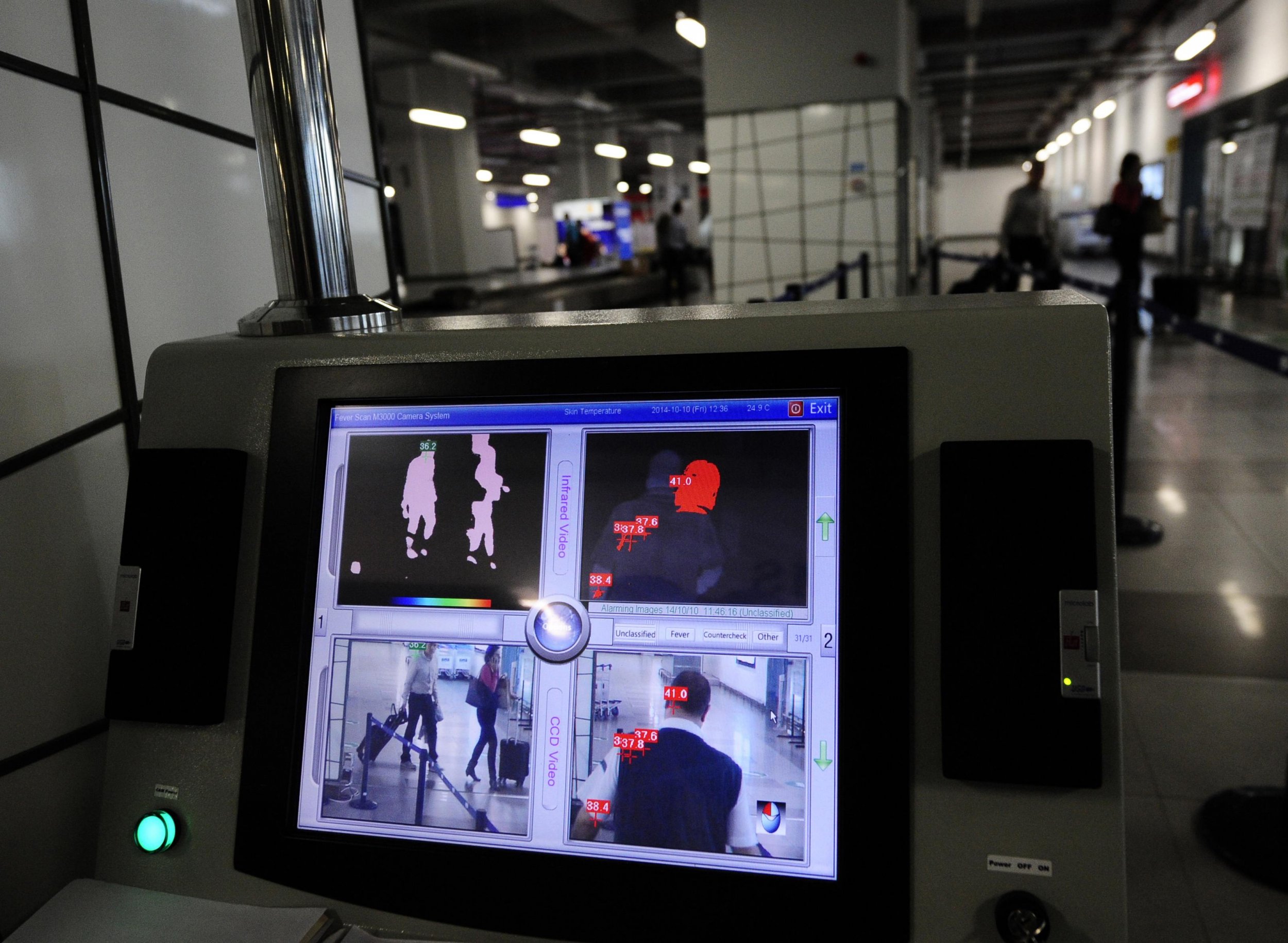 (Reuters) - An incident on board a U.S. Airways flight from Philadelphia caused an Ebola scare this week, leading officials to investigate the plane when it landed in the Dominican Republic, the airline said on Friday.
The alarm was prompted on Wednesday when a passenger said he had Ebola, media reports said. A fellow passenger heard the man's comment and told a flight attendant, who then alerted the plane's captain, according to the reports.
"We are following the direction of, and strictly adhering to, all Centers for Disease Control and Prevention guidelines in place for airlines in response to the Ebola virus," Joshua Freed, a spokesman for U.S. Airways, owned by American Airlines Group Inc, said in a statement.
Officials in the Dominican Republic investigated the flight and cleared the aircraft, the airline said. U.S. television footage obtained from a passenger showed local officials in blue-colored protective suits boarding the plane after it landed and appearing to escort a man off the plane.
Freed did not say what specifically prompted the investigation.
The incident comes as the U.S. government prepares to start screening passengers from West Africa for fever at five major airports over the next week and cleaners at a New York on Thursday stopped work in protest over what they say is insufficient protection for workers whose jobs include cleaning up vomit and bathrooms.