Video of Kobe Bryant Saying 'Life is Too Short' Resurfaces After NBA Legend's Untimely Death: 'Smile And Just Keep on Rolling'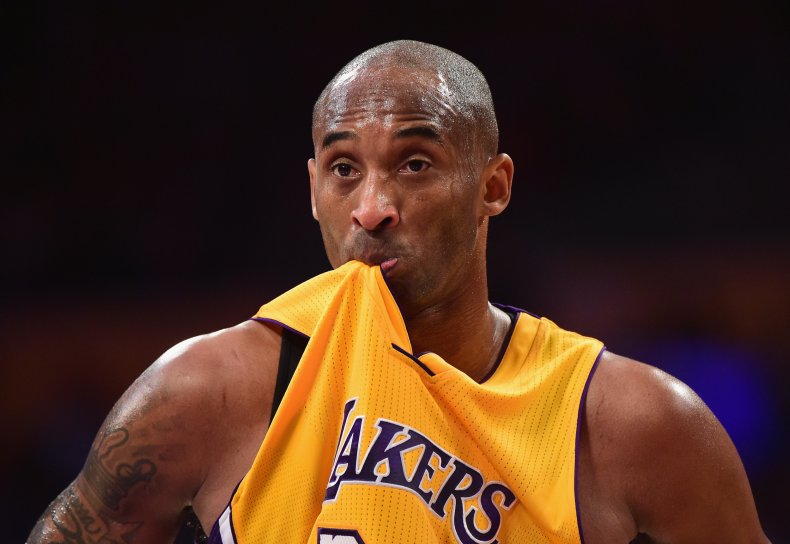 Following Kobe Bryant's death, a 2008 video of the NBA legend speaking about how life is too short and offering advice for getting through tough times has resurfaced.
"Have a good time, enjoy life. Life is too short to get bogged down and discouraged," Bryant said in the video. "You have to keep moving, you have to keep going. Put one foot in front of the other, smile and just keep rolling."
The clip of Bryant, posted to Twitter by Kevin Boilard of CBS Sports, originates from a longer interview with CBS where the former NBA star spoke of his inspiration for creating the Kobe Bryant Basketball Camp.
Bryant, 41, was killed in a helicopter crash on Sunday in Calabasas, California, along with his 13-year-old daughter Gianna Bryant, six other passengers and the helicopter pilot. Authorities have identified the others on board as two of Gianna's basketball teammates, Alyssa Altobelli and Payton Chester, Altobelli's mother and father; John and Keri, Chester's mother, Sarah, the team's assistant basketball coach Christina Mauser and the pilot Ara Zobayan.
In the clip, Bryant also talks about creating the camp to fulfill the wish of a one-armed boy whose only dream was to meet the NBA star, an experience that inspired Bryant to help younger generations.
"When you're a kid growing up, the only thing you think about is just playing the game, because you love to play it, you just do it because you love doing it, and sure you want to be in the NBA, you want to win championships and all this other stuff, but you never think at that age that the game would be able to do more than that," Bryant said. "So, as you get older you realize that that's what it's really about. It's about how you reach people, how you connect with people, how you can make the world a better place one person at a time."
Bryant is widely known for his historic 20-year career with the Los Angeles Lakers, but in a recent interview with USA Today, the NBA star spoke of his love for coaching and teaching younger kids.
"Coaching youth sports is so important to take seriously because you're the emotional (development) of young kids," Bryant said. "So, it's understanding not to be overcritical and understanding that (there) are going to be mistakes."
In addition to coaching Gianna's youth basketball team, Bryant also worked on a children's book series titled The Wizenard Series. The first book in the group, The Wizenard Series: Training Camp, was released in May 2019 and a second, The Wizengard Series: Season One is slated for a March 2020 release.
"I love inspiring kids or providing them with the tools that are going to help them," Bryant told USA Today about the book series. Bryant also created two other children's novels, Legacy and the Queen and Epoca: The Tree of Ecrof.
Before retiring in 2016, Bryant spent the entirety of his 20-year career with the Lakers, compiling numerous accolades that have made him arguably one of the best NBA players in history. Bryant retired as a five-time NBA champion, a two-time NBA finals MVP, an 18-time all-star, and a member of the All-NBA First Team 11 times. He also finished his career with 33,643 points, the fourth-most in NBA history and earned two Olympic gold medals as part of Team USA at the 2008 and 2012 Summer Olympics.