Video: Laughing Man Purposely Runs Over 10 Emus and Films the Whole Thing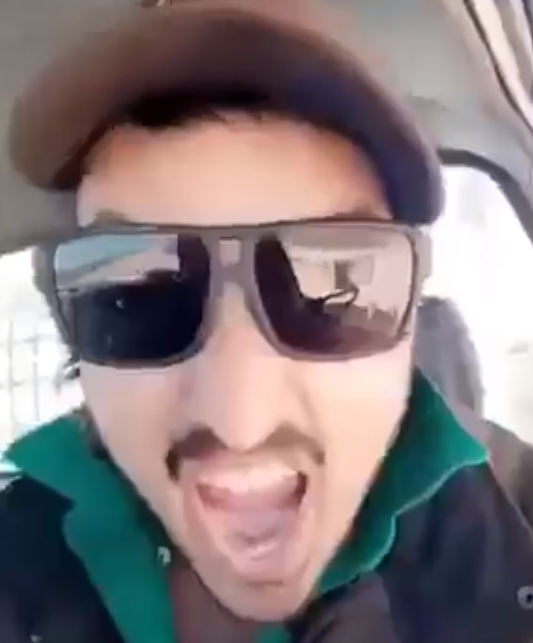 A man has sparked disgust among social media users and an animal welfare charity after he filmed himself running over emus and laughing.
The 40-second video shows an unidentified man with a black mustache, wearing sunglasses and a cap, driving the four-wheel drive car in an unspecified remote location in Australia.
He is heard shouting "F***ing emus, one, two, three" and after at least 10 birds were hit with his vehicle, he shouted: "This is f***ing great!"
A spokesperson for RSPCA Australia said that staff were looking at the video for clues on the driver and his location and have appealed to the public for information.
"Such sickening cruelty clearly has no place in our society. The RSPCA unequivocally condemns this type of violence, as it clearly shows a disregard for the lives of these vulnerable native animals, and raises grave concerns over this individual's capacity for such behavior," the spokesperson told Daily Mail Australia.
Queensland police are investigating the video but do not know whether the incident occurred in the state.
Fabio Galleti shared the video on Facebook with the message: Please SHARE SHARE SHARE … before they delete the video so they can find them!"
One person posted the message: "Does any one know when this was done and how to identify this disgusting human."
Galleti told Daily Mail Australia: "I hope they can find this person and do serious justice to him."
However, 19-year-old Melbourne man Harrison Hatzis says he has been mistakenly identified on social media after his work colleague tagged him because he had a photo with an emu on his profile.
He denies he was the person in the video. "I've copped heaps of abuse and messages from people saying: 'you're dead'" he told news.com.au.
Hatzis told news.com.au: "I can see where they're coming from in thinking it's me because we both have a mustache and I posed in a selfie with an emu but what's in that video is disgusting," he said.
"The way the guy is laughing and running them over… he's dumb enough to have done that let alone posted about it."