Video: Mariah Carey Asks for Hot Tea in Triumphant Return to New Year's Eve Stage in Times Square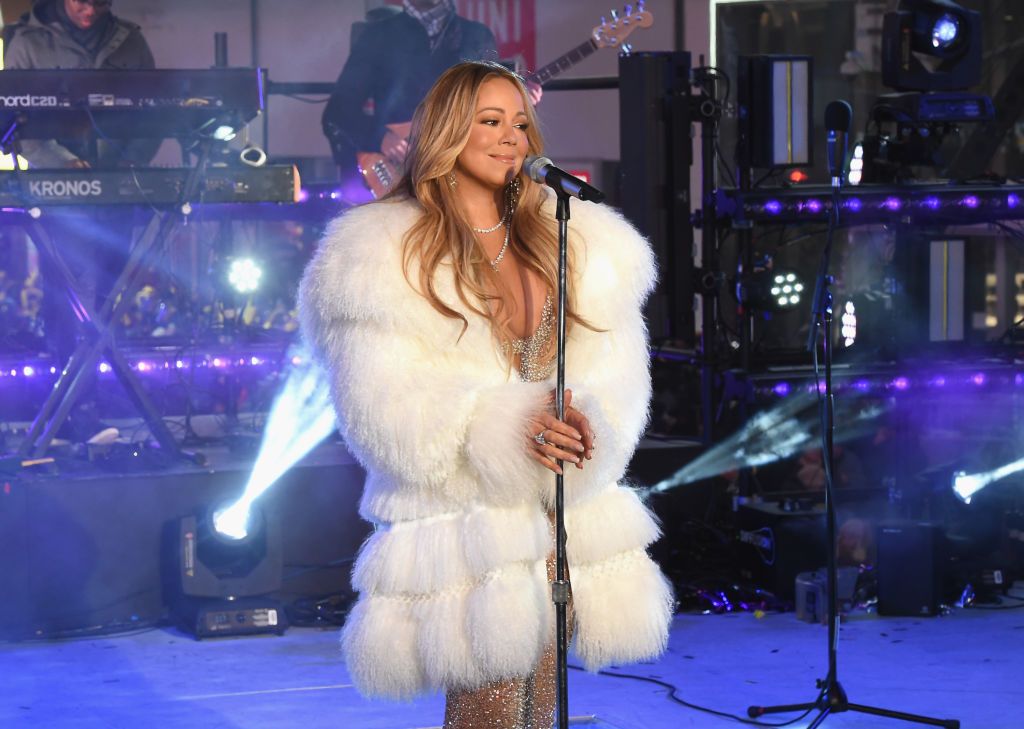 Mariah Carey rebounded on her return to Times Square's New Year's Eve celebration Sunday after a shaky performance, marred by technical difficulties, last year.
After her first song, Carey—who wore a nude, clevage-baring gown and white fur coat in 4-degree temperatures—stopped to ask for some hot tea.
"I'm just going to take a sip of tea if they'll let me. They told me there would be tea," the 47-year-old singer told the audience after opening the show with her 1990 hit "Vision Of Love."
"Oh! It's a disaster! OK, well we'll just have to rough it," she said after no hot drink appeared. "I'll just be like everybody else with no hot tea!"
Last night's celebration in Times Square was the second coldest there on record. The coldest was in 1907 when temperatures with wind chill felt like -18.
For her second song Carey sang her 1993 hit "Hero." Fans saw her performance as a redemption from last year's show, tarnished by technical difficulties when equipment malfunctioned during Carey's performance of her 1991 hit "Emotions."
Last year Carey stopped singing after it appeared there was trouble with the sound set up. "We didn't have a check for this song... we're missing some of the vocals, but it is what it is. I'm just going to let the audience sing. We didn't have a sound check for this New Year's baby, it is what it is...Get these monitors on please," she said.
After her performance this year she posted a photo to Twitter joking that she was finally able to get some hot tea after leaving the stage.
Also performing were Camila Cabello, who sang her hit song "Havana," and Andy Grammer, who sang his "Fresh Eyes" and "Imagine" by John Lennon.