Video: Massive Cargo Ship Smashes Historic Seaside House in Istanbul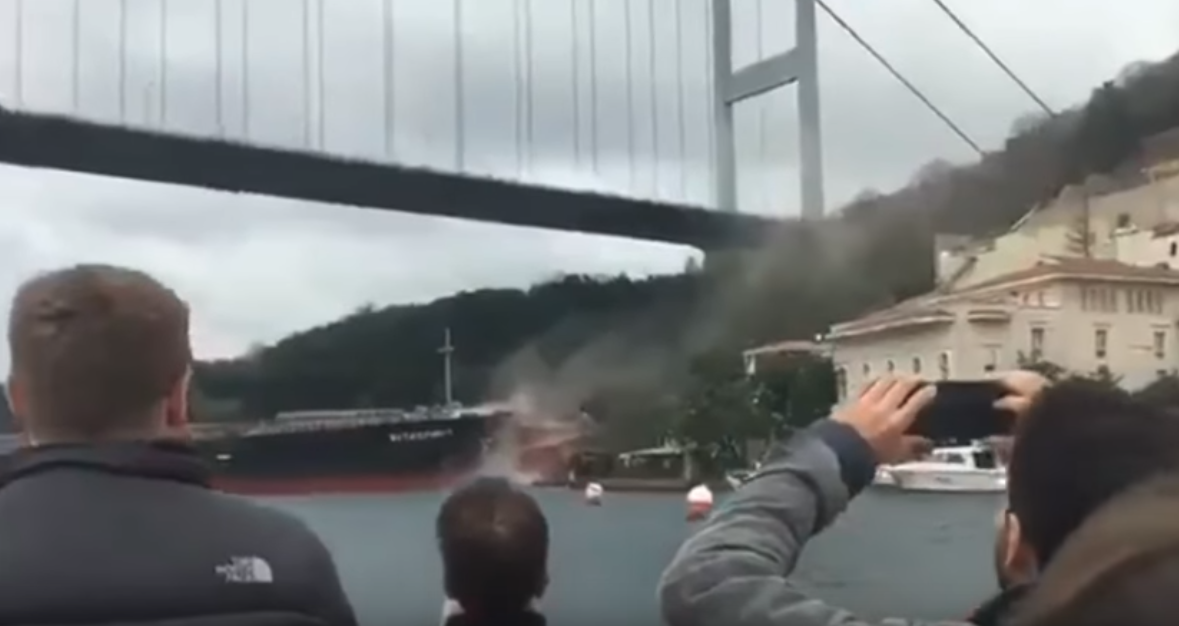 A massive cargo ship crashed into a historic seaside mansion on Istanbul's Bosphorus Strait on Saturday afternoon (April 7).
According to Anadolu Agency, an official state-run Turkish news organization, the cargo vessel "Vitaspirit," which was carrying a Maltese flag, experienced a malfunction that disabled its rudder and caused it to lose control.
In a video posted to Twitter, the 740-foot vessel can be seen sailing at a steady pace toward the shore and then ramming into Hekimbasi Salih Efendi, a red mansion on the coast.
"It was like a horror film. Nobody understood what was going on. The ship, as tall as the building, had already ploughed before we went downstairs to the garden," Aslı Zeynep Ertürer, a member of the family who owns the red mansion, told Doğan News Agency.
She added: "It is a 200-year-old mansion. It is a building we have sustained fighting tooth and nail. The exterior parts can be repaired somehow but we have lost many valuable properties we had been trying to protect inside."
No one was hurt in the incident, however people dining at the fish restaurant next to the mansion were frightened by the crash.
Vitaspirit was en route from Russia to Saudi Arabia. On Sunday, the vessel was moored in the Marmara Sea pending an investigation into the incident, reported Hurriyet Daily News.
"The ship that was involved in the accident has been routed to the Ahırkapı anchor point. There were no casualties or marine pollution caused by the incident. It was caused by an abrupt halt of the main engine," the Istanbul Governor's Office said in a statement.
The Hekimbasi Salih Efendi is an iconic mansion that was constructed in the 18th century. The building was made for Salih Efendi and his relatives. Efendi was known for being the first medical school graduate of the Ottoman Empire.
Watch the crash below: