VIDEO: Meet the White Rhino Stud Picked to Sustain His Threatened Species
A globally threatened rhino population has a new superhero — a 12-year-old Britain-born stud brought all the way to Switzerland to save his species.
Kimba is a southern white rhinoceros, a species monitored closely by the International Union for Conservation of Nature via its Red List of threatened species. He was brought to the Zurich Zoo on Aug. 5 with just one job.
Zurich zookeepers hope Kimba can work some pachyderm magic in Switzerland with three sisters. They're fertile, according to the zoo, and Kimba is on touring stud duty.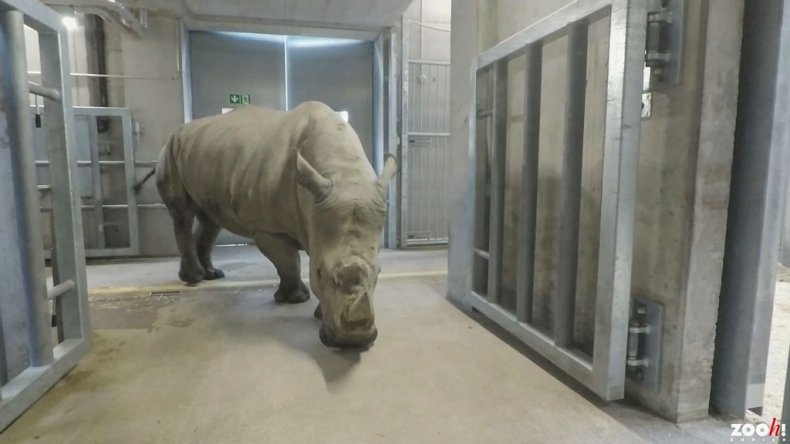 His last posting, at the Schwerin Zoo in northern Germany, ended without any new rhinos. But a program administered by the European Association of Zoos and Aquaria has him on the road, along with animals of other species. The idea, the organization says, is to establish "the regular exchange of animals between and beyond" its members, in order to breed them.
"Kimba survived the trip well. He was calm and relaxed yesterday evening and was particularly interested in his food. Kimba now has time to get used to his new environment and the new zookeepers," said Severin Dressen, the Zurich Zoo's director.
The bull weighs around 5,500 pounds, Dressen said, and will remain quarantined for at least 10 days before he can be introduced to Tanda and her three daughters, Teshi, Talatini and Ushindi.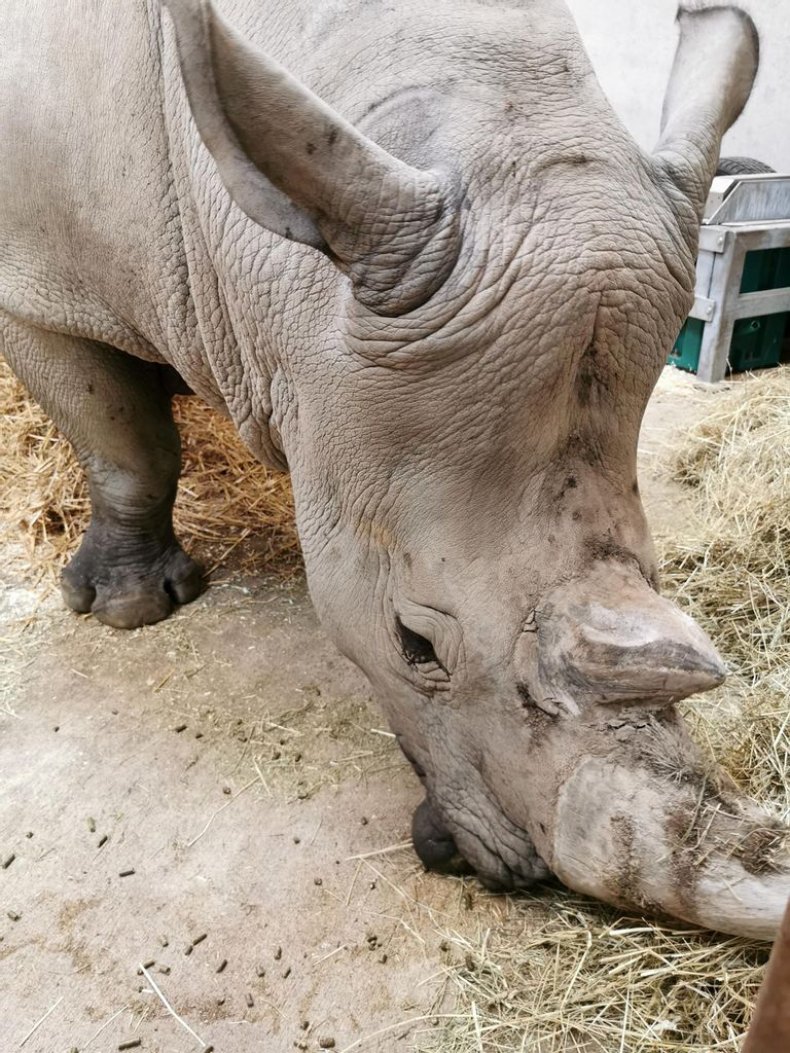 Kimba was born in the Knowsley Safari Park near Liverpool, England in 2008, but moved to a zoo in Lille, France at age 3. He has been in Germany since 2016.
In Zurich, he and the other rhinos will live in a 10-acre "savanna" modeled after the Lewa Wildlife Conservancy, a sanctuary for the endangered black and white rhinos and other African animals at the foothills of Mount Kenya.
Dressen hopes Kimba will quickly adapt to his new environment.
"In Schwerin, unfortunately, it didn't work out for Kimba with offspring. We now hope the bull feels comfortable in our Lewa Savannah and the fresh air on the Zurichberg hill encourages him to reproduce," he said.
The white rhinoceros, which is divided in southern and northern white rhinoceros, is one of five rhino species of that humans nearly made extinct by the beginning of the 20th century.
The northern white rhino is extinct in the wild; the last two remaining animals of their species are both females. But an international consortium called BioRescue announced in January that there were five viable northern white rhino embryos that might be implanted in a surviving female to keep the species alive.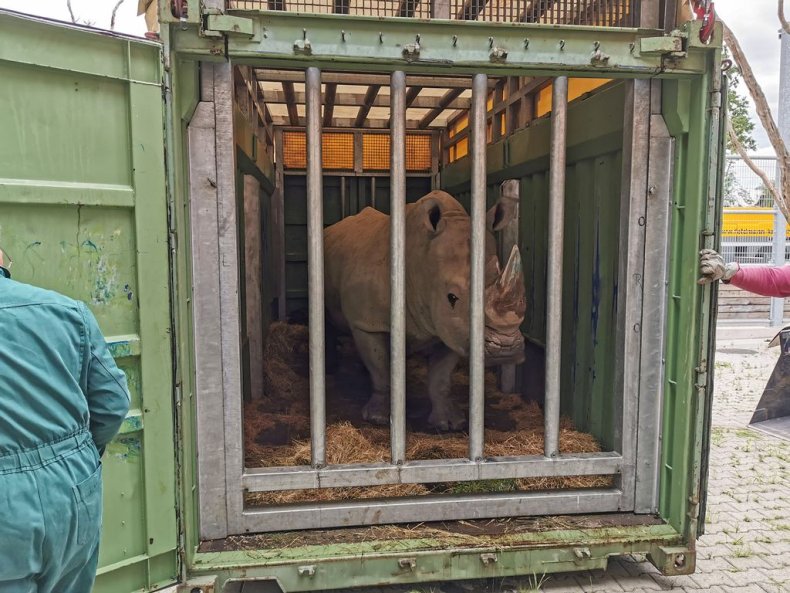 Strict protective measures have allowed the southern white rhino to recover somewhat. Estimates of their numbers published by various conservation organizations vary, but the International Union for Conservation of Nature said last year that about 18,000 were left in 2017.
That number was down 15 percent from five years earlier, largely because of illegal hunting. Rhinoceros horns earn high prices on the black market. Some of that money funds the operations of Boko Haram, the Al Qaeda affiliate Al Shabaab and other terrorist groups, according to Texas congressman, Ted Poe.
Poe, a Republican, chaired a 2015 House foreign affairs subcommittee hearing where he made that claim. Poe also said Al Qaeda-affiliated militants were "involved in the illegal trade of ivory, tiger pelts, and rhino horns in India, Nepal, Burma, and Thailand."
This story was provided to Newsweek by Zenger News.