Video: Michigan Trump Supporter Says Explosive Thrown Into His Home, Blowing Massive Hole Through Living Room
A supporter of President Donald Trump in St. Clair Shores, Michigan, had an explosive thrown into his home, leaving a massive hole in his living room.
The man, who has not been identified due to safety concerns, told local news channel WDIV 4 that he suspects the attack on his home was related to him being an "avid" supporter of the president. But the motivation for the attack remains unclear as police continue to investigate.
In surveillance video footage captured from a neighbor's home, an initial explosion can be seen as sparks shoot outward from the blast. A second explosion then occurs, again shooting sparks outward.
Footage from within the home shows the large living room window entirely blown out with significant damage to the wall and parts of the floor. The yard of the man's house was covered in debris from the blast as well.
"Smoke was filling the house," the homeowner told WDIV 4, explaining that he was at home with his girlfriend early Saturday morning just after midnight when the attack happened. "I went up, told her to get out the house, 'Grab the dog and get out of the house.'"
St. Clair Shores police told Newsweek in an emailed statement that they responded to the scene after the homeowner placed a 911 call, and that the investigation is ongoing.
"The male homeowner reported an explosive was thrown through his residence front window. St Clair Shores Police and Fire Department responded and observed damage to the front bay window and damage inside the residence. The residence surveillance camera captured a white male suspect throwing a suspected lit firework mortar at the residence. The suspect then returned to the two toned Ford F-150 pickup 2004-2014 body style. The residents were not injured," the police said.
"We came out and there was a big mess here," the homeowner told news channel FOX 2 out of Detroit. "Everything was smoking and I got on the phone and called 911 and they showed up pretty quick."
The man pointed out that he always has a big Trump sign up by his house, saying that friends suggested this could be the motivation for the attack. He is offering a $10,000 reward to anyone that can provide information helping to identify the assailant.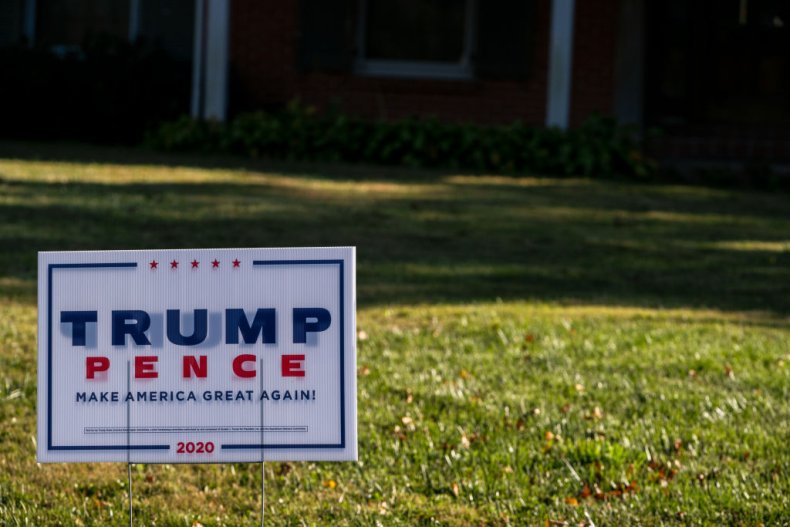 "I mean, it's worth it to me to find out who's trying to catch my house on fire and possibly kill me," the homeowner told WDIV 4.
St. Clair Shores is located in Macomb County, which Trump carried in the 2020 election by nearly 40,000 votes.