Video: Mississippi Police Officer Shoots Handcuffed Man With Stun Gun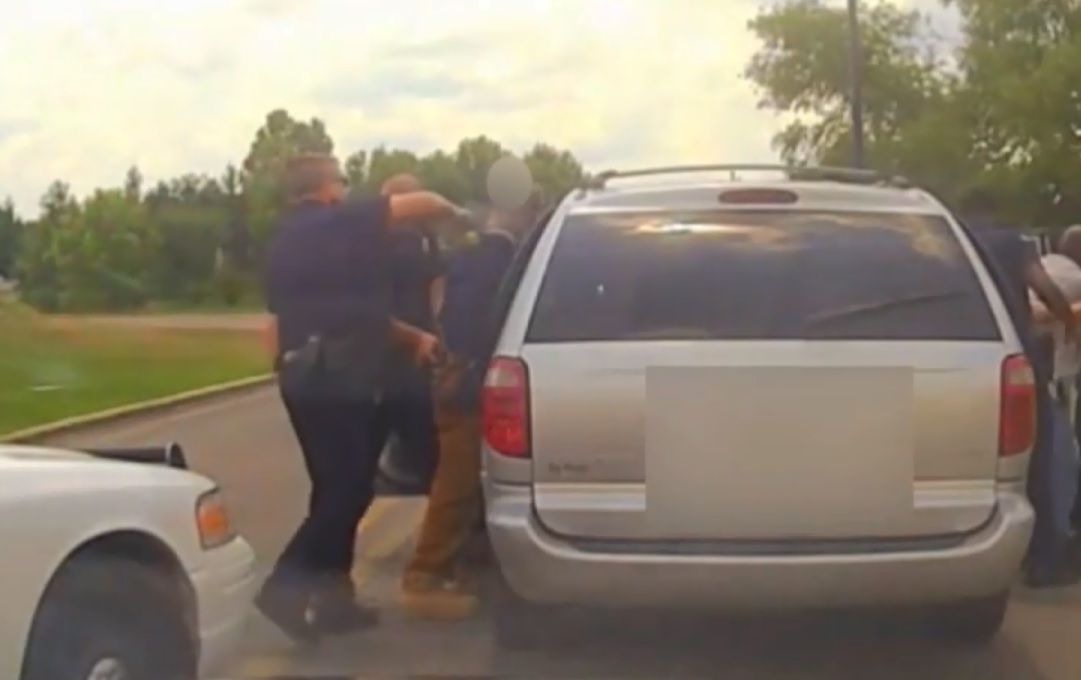 A Mississippi police officer has been fired after footage emerged of him using a stun gun on a handcuffed suspect.
Daniel Starks, of the Meridian Police Department, was filmed using excessive force against the man, who was pulled over following a short chase after he being accused of shoplifting on July 16.
Dashboard footage from a police patrol vehicle shows one of the officers ordering the male out of his vehicle before he places handcuffs on him.
Two more police cars then pull up before Stark approaches the suspect and appears to grab him on the back of the neck.
Moments later, Starks then strikes the suspect with his forearm, before pulling out the stun gun and accidentally dropping it.
After retrieving the gun, Starks then uses it to shock the suspect in the back of the neck, causing him to fall on the ground.
The other officers then attempt to get the suspect off from the ground before Starks applies pressure on the back of his neck, a tactic commonly used by police officers to force someone to stand up, reports ABC.
While the suspect is on his knees, Starks then aims his stun gun at his head and threatens to shoot him again.
Starks was originally suspended without pay following the incident, but he has now been issued a final notice of termination. Meridian Police Chief Dubose said Starks was fired as the department has "zero tolerance" for this type of behavior, reports WTOK.
"It's not something I'm proud of that's connecting to the police department. By no means. I know it's going to be a lot of feedback and a lot of negative feedback," Dubose said.
"To let this particular act or anything like it just go away or get swept under the rug, that's not acceptable. To not just this department, but as far as I'm concerned all law enforcement agencies.
It is unclear what condition the suspect is in or if he or Stark will face any criminal charges.
The Meridian Police Department did not respond to a request for further information.