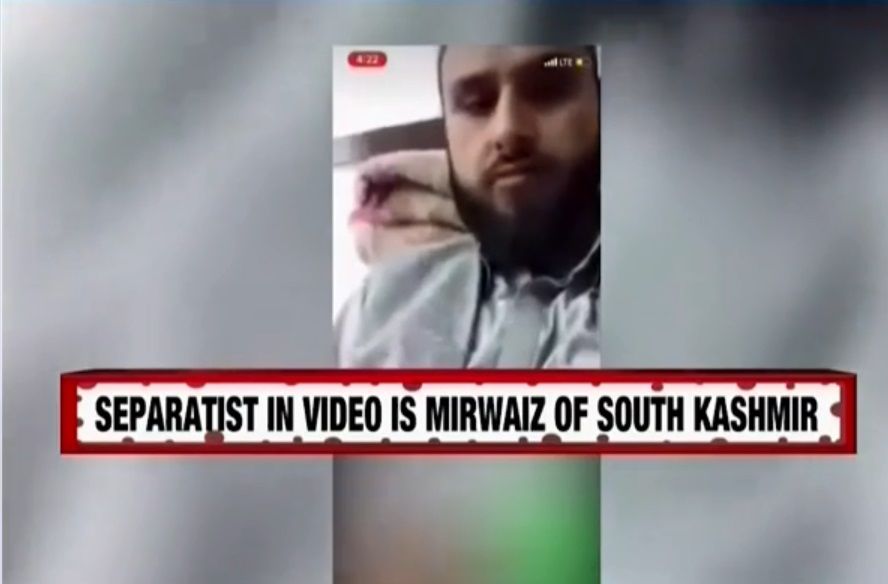 A married Kashmiri Muslim cleric was allegedly caught masturbating on camera and talking dirty during a video call with his mistress in footage that went viral after it was posted to the internet, according to The Times of India.
But his family claims the video is a conspiracy against him by Indian groups because he is a separatist leader fighting against the New Delhi establishment.
Qazi Ahmed Yasir, who is said to feature in the video, is an Islamic preacher from southern Kashmir, the disputed territory that sits between India and Pakistan, each of which control different areas.
After the video emerged, Yasir was removed from his role at The Idaar-e-Tehqeeqat, or Islamic Research Institute, where he was Mirwaiz—"head priest"—for south Kashmir, reported The Citizen, a Delhi-based news publication.
Yasir is married with two children, The Citizen reported. The video was reportedly of a call between him and a woman in her mid-twenties.
According to Early Times Jammu, Yasir is alleged to have befriended the woman in 2016 and begun an affair with her but after the relationship soured, she shared the video with a local businessman. The woman's identity is unknown.
Kashmir Life reported that Yasir's family are branding the video a "conspiracy" by "pro-Indian" forces in Kashmir.
"We don't even know who is behind it, and with what intentions, we have no idea about his political affiliations or his supporters," his brother Shubli said, according to Kashmir Life.
"But we have registered a legal process against those who are behind this and are hopeful that legal investigations won't let us down."
A Yasir family statement to Kashmir News Service said: "Some persons on social media are maligning the image of Qazi Yasir but in this regard, we have approached for a legal action against them.
"We hope that police will act tough against these persons who have started false campaigning against Qazi Yasir."
Yasir called on October 7 for residents of south Kashmir to vote in a referendum and choose between freedom and India, The Kashmir Walla reported. He is campaigning against Indian army camps in the area.
"We request people to vote come out in heavy hundreds and defeat India on the day of elections in South Kashmir," Yasir told a press conference in Islamabad, Pakistan, according to The Kashmir Walla.