Video: New Footage Shows Houston Gunman Who Shot Two People in Broad Daylight at Bus Stop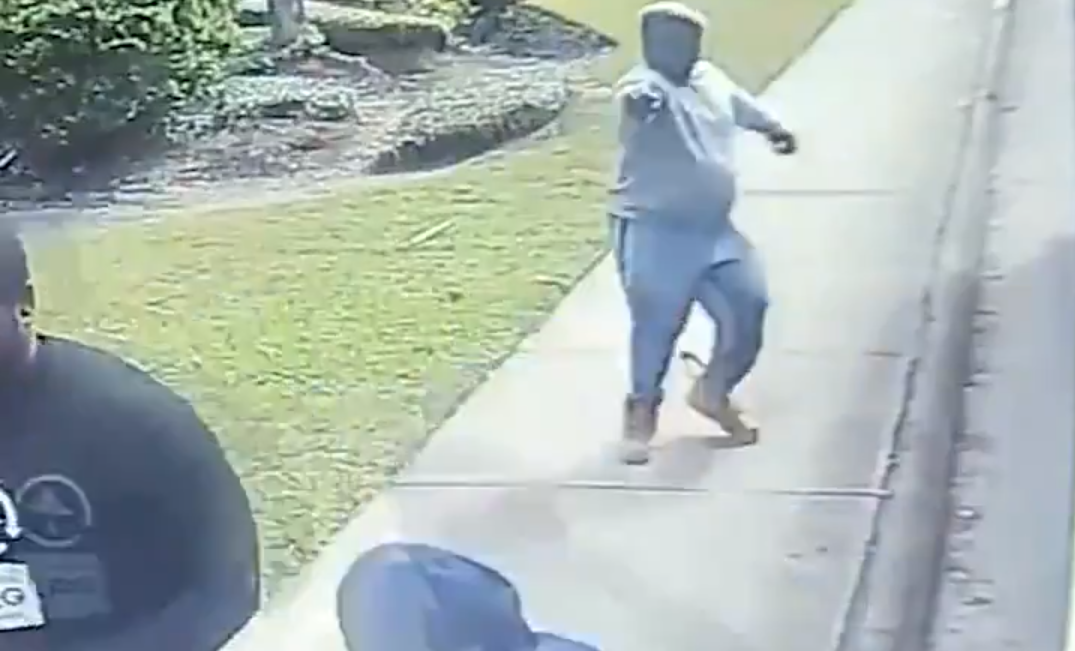 Surveillance footage from a camera on a Metro bus has shown the exact moment two men were shot in broad daylight on a street in Houston, Texas, earlier this month.
The color video clearly shows the two victims and the gunman, who remains at large. The shooting occurred at 17000 Imperial Valley Drive around 11:40 a.m. on Sunday, November 4. KTRK-TV reported that it had obtained the clip exclusively from Metro on Wednesday.
Police said in a statement at the time that one victim had suffered a gunshot wound to the back and the other was hit in the abdomen. Both were 24-years-old, ABC News reported yesterday.
One of the victims, now identified as Christopher Bankhead, was left paralyzed from the waist down after the attack. He reportedly suffered an injury to his spinal cord. The victim's mother, named as Christi Bankhead, aged 54, told ABC News he did not have health insurance.
Christopher's sister Kedria Bankhead, aged 21, said the motive for the shooting was unclear.
"We keep our family close to each other," she told KTRK-TV. "We don't really associate with outside people, so I know there's no reason that they had to actually do this to him."
Speaking out about gun violence in the Houston area, Kedria added: "There's so many other ways to solve problems. It makes everything look bad, and that's not good at all."
The surveillance video shows Christopher Bankhead struggling to move at the bus shop after being shot. The suspect in the incident has only been described by police as a black male. He was seen fleeing the area in a white sedan, law enforcement said in an online release.
The victim's family have now set up a GoFundMe page to help with medical costs.
"My brother was and still is a good loving person," Kedria wrote on the website for the crowdfunding appeal. "He was shot due to gun violence in Houston and he is now paralyzed. He [doesn't] have insurance so we have to pay out of pocket for physical rehab medication equipment etc and we need help doing so. Thanks to anyone who is willing to help."
Houston police are still searching for the assailant. Anyone with information can contact HPD Major Assaults & Family Violence at 713-308-8800 or Crime Stoppers at 713-222-TIPS.
Video: New Footage Shows Houston Gunman Who Shot Two People in Broad Daylight at Bus Stop | U.S.