Video of NRA's Dana Loesch 'Happy' Over Media Being 'Curb Stomped' Resurfaces After Capital Gazette Shooting
After five people were killed during a shooting at the Capital Gazette offices in Annapolis, Maryland, on Thursday, a video from 2016 of National Rifle Association spokeswoman Dana Loesch expressing her joy over the media being held accountable by President Donald Trump resurfaced.
During the 2016 interview on NRA TV, host Grant Stinchfield expressed his hope that Trump, who had won the presidential election only weeks earlier, would continue to put pressure on the media.
Loesch agreed that his persistence in calling out the media for being dishonest is what "endeared" him to the American public and offered her own criticism.
She said the media has "questioned everybody's character" and explained that she's "actually happy" to see them "curb stomped."
Loesch labeled people in the media the "worst thing" that could happen to the American political system because of the way they cover various issues, including gun control and immigration.
"They are the rat bastards of the earth. They are the boil on the backside of American politics. I have no other nice way to put it," she declared.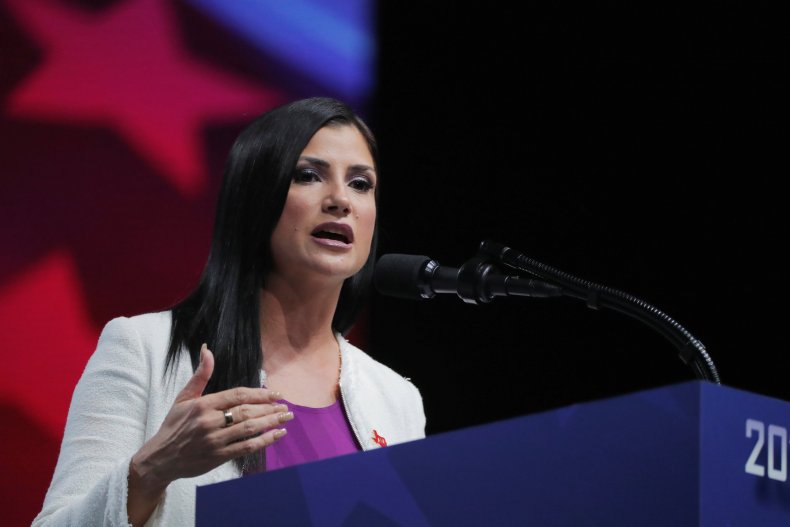 The video was brought back to life by writer Shaun King, who tweeted an article written by the New York Daily News that stated accused shooter Jarrod Ramos wanted to smash the "face" of the writer of a 2011 article about him "into concrete."
He asked Loesch if she now sees why "it is disturbing that you said you want to smash the faces of journalists into concrete?"
King also posted a clip of the interview, which Loesch called, "idiotically-contorted-from-context."
"I condemn the recklessness and violence you encourage," she tweeted. "I also condemn your ripped from context clips that don't support your lame accusations. No one buys your scams anymore."
She added that King is "ghoulishly trying" to put the blame on her for the actions of a "psycho stalker."
Despite Loesch's claim that it was the stories that she was happy to see "curb stomped" and encouragement to watch the entire clip, King remained firm in his position that she was talking about journalists and that her rhetoric was dangerous.
Newsweek reached out to the NRA and was referred to Loesch's comments on Twitter.
Read more: Capital Gazette'sformer editor was concerned about Ramos
On Thursday, five people were killed after Jarrod Ramos allegedly engaged in a shooting spree at the Capital Gazette. Ramos previously filed a defamation lawsuit against the paper for an article that was published about him in 2011, according to court documents reviewed by Newsweek.
He also used Twitter to criticize the paper and express his frustrations with writer Eric Hartley and former editor and publisher Thomas Marquardt.
In the wake of the shooting, many criticized prominent conservatives for being outspoken critics of the media, which they've argued encourages violence.
However, others pointed to Republicans being targeted during a 2017 congressional baseball practice to note that both sides of the political spectrum have been affected by gun violence.