Video: Obama Devotes Weekly Address to Allied Victory in Europe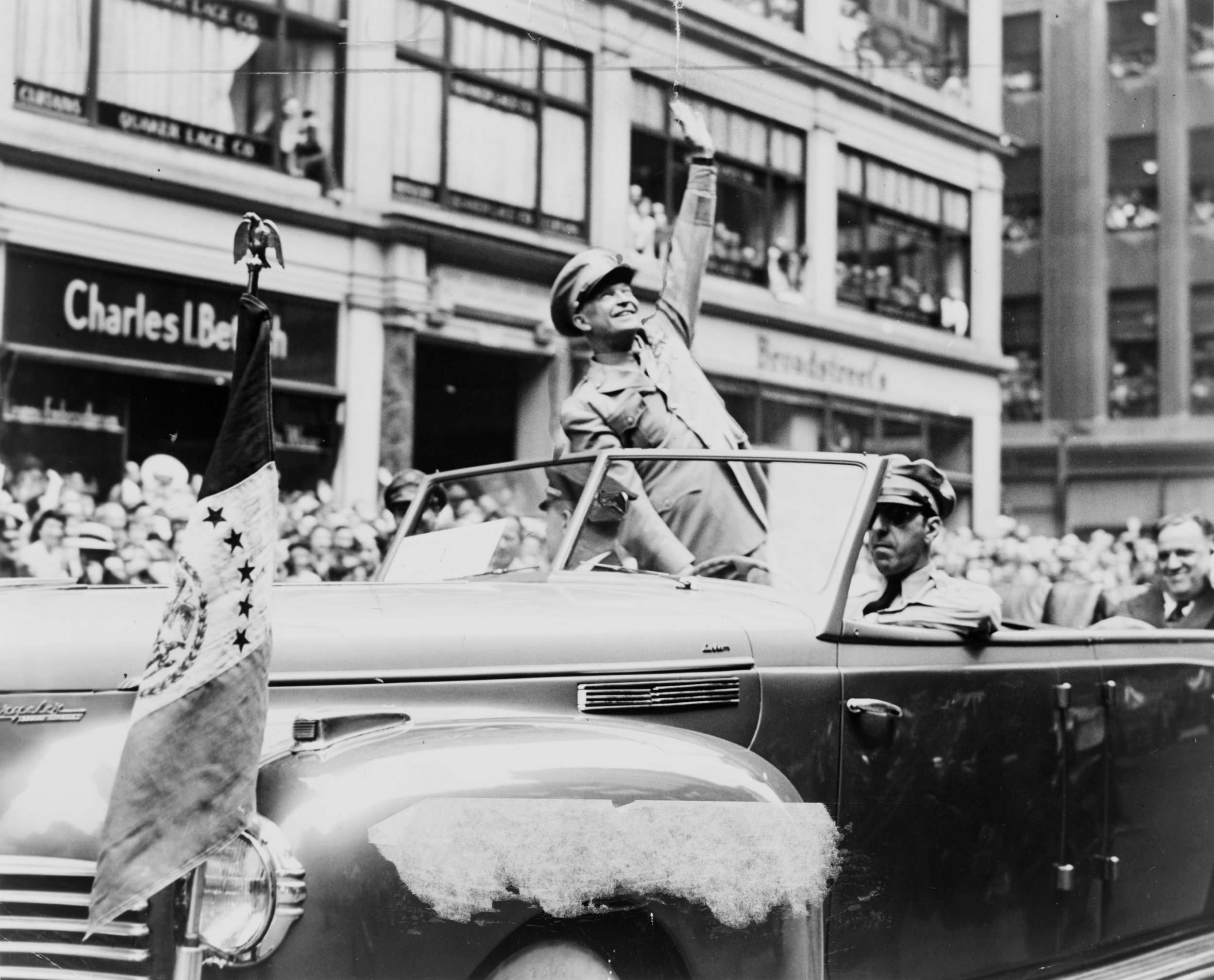 President Barack Obama devoted his weekly address Friday to the Allied victory in Europe in World War II—70 years and one day after Germany surrendered unconditionally in Reims, France.
In a video posted to YouTube to coincide with the 70th anniversary of V-E Day, Obama reminded viewers of the significance of that triumph, the sacrifices it required and the values it allowed to flourish, which he urged people to continue to fight for.
"On V-E Day, after the Nazi surrender, people swarmed the streets of Paris and London and Moscow, and the cloud of fear that had hung for so many years finally lifted," Obama said. "Here at home, from small towns to Times Square, crowds gathered in celebration, singing and dancing with joy. There would still be three more months of deadly fighting in the Pacific, but for a few hours the world rejoiced in the hope of peace."
After describing the staggering losses the war had wrought, Obama turned his message toward the men and women—black, white, Navajo and Japanese-American—who contributed to the war effort, whether on the front lines or heading up the home front. He also spoke to what he believes Americans can do today to honor their legacy.
"This was the generation that literally saved the world. That ended the war and laid a foundation for peace," he said. "But as we mark this 70th anniversary, let's not simply commemorate history. Let's rededicate ourselves to the freedoms for which they fought. ... Let's stand united with our allies in Europe and beyond, on behalf of our common values: freedom, security, democracy, human rights and the rule of law around the world, and against bigotry and hatred in all their forms."
Just after noon on Friday, 70 vintage planes from the WWII era will fly over the National Mall in Washington, D.C., to mark the anniversary. Celebrations around the world include those in London, where the just re-elected Prime Minister David Cameron and his opponents Ed Miliband and Nick Clegg participated in a wreath-laying ceremony to mark the anniversary. On Thursday, a ceremony in Gdansk, Poland, attended by U.N. Secretary General Ban Ki-moon marked the anniversary of the end of the war. Russia will celebrate its Victory Day on Saturday with a military parade that has caused tension among world leaders in light of Russia's aggressive foreign policy—including the annexation of Crimea—and the ongoing conflict in Ukraine between pro-Russian separatists and the Ukrainian military.