Video: Pennsylvania Sky Turned Orange by Gas Explosion, Evacuations Underway
A gas line near Pittsburgh, Pennsylvania, has exploded, turning the sky completely orange.
Early commuters have been sharing footage of the skyline on social media. Video shows flames shooting into the air, which reportedly sounded like a jet engine. Fire crews are responding to the explosion on Ivy Lane in Center Township, Beaver County. It was first reported at around 5 a.m.
Families within a five-mile radius are being evacuated from their homes. According to CBS News, authorities have confirmed the gas line explosion and residents have been contacted by police. First responders are setting up in a local bowling alley.
According to WTAE reporter Katelyn Sykes, police have confirmed that no one was injured in the explosion. Property and vehicles have not avoided the blaze, however. According to WAFB 9, one home, two garages and several vehicles have been destroyed.
The Central Valley school district has canceled school for the day. Roads have also slowed on the eastbound Interstate 376.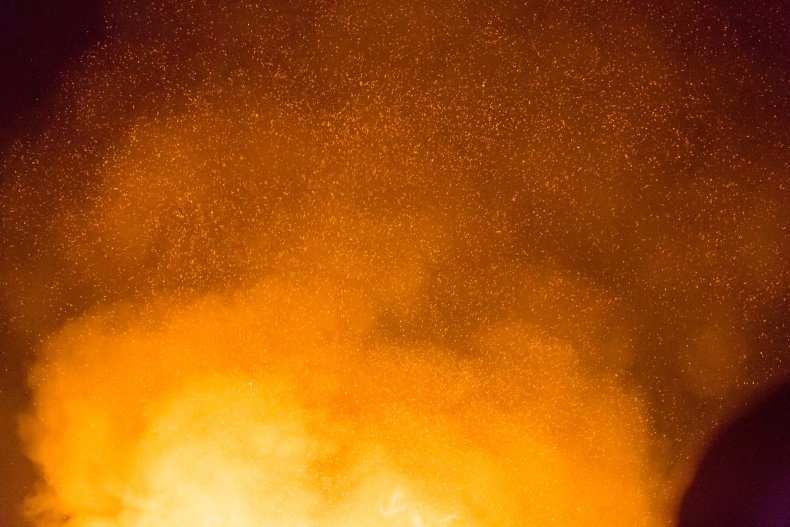 This is a developing story and will be updated as more information becomes available.