Video And Photos Show Trump With Sexual Assault Accusers He Claims He 'Never Met'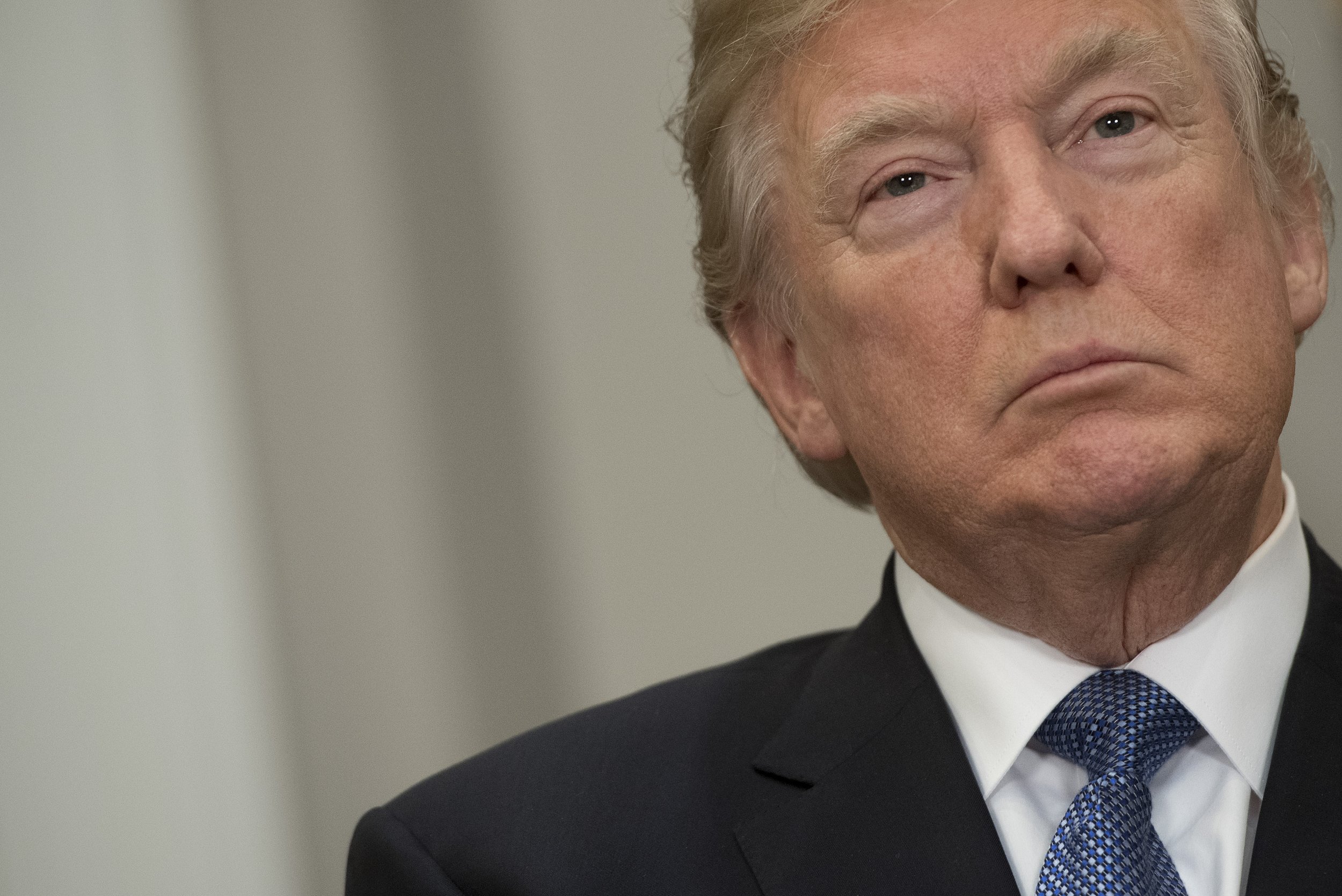 President Donald Trump claimed Tuesday that he has never even met the women accusing him of sexual assault.
Within hours, a lot of footage proved otherwise.
Photos and videos of Trump with some of the women he has deemed liars resurfaced on social media through the day, showing them together years before the real estate mogul and reality TV star ran for the White House.
People posted a photo of Trump standing next to reporter Natasha Stoynoff at Mar-a-Lago. Stoynoff has said that while she was reporting on Trump and his third wife Melania for a story about their wedding anniversary in 2005, Trump cornered her and forcibly kissed her.
When Stoynoff told her story during the 2016 campaign, Trump responded by tweeting, "Why didn't the writer of the twelve year old article in People Magazine mention the 'incident' in her story. Because it did not happen!"
A photo of Trump with another accuser, Jill Harth, resurfaced on Twitter.
Harth told The Guardian that Trump groped her under a table when she and George Houraney, her romantic and business partner at the time, were at dinner together. She said Trump's unwanted advances continued at Mar-a-Lago in 1997 when he allegedly pushed her up against a wall and "had his hands all over me and tried to get up my dress again." She shared her allegations as part of a lawsuit against Trump, who settled out of court.
A video of Trump with one accuser, Summer Zervos, also circulated on social media.
Zervos, a former contestant on "The Apprentice," told reporters at a 2016 press conference that Trump kissed her on the mouth when they met in 2007. She said Trump grabbed her shoulders, kissed her aggressively and "placed his hand on my breast." She is now suing Trump for defamation after he accused her of lying.
Nearly 20 women have accused Trump of sexual misconduct, and he has denied all of the accusations. A denial tweet Tuesday morning apparently set off the second look through the day of footage of him with his accusers.
"Despite thousands of hours wasted and many millions of dollars spent, the Democrats have been unable to show any collusion with Russia - so now they are moving on to the false accusations and fabricated stories of women who I don't know and/or have never met. FAKE NEWS!" he tweeted.
White House Press Secretary Sarah Huckabee Sanders said Tuesday that Trump's tweet was specifically about three women, Rachel Crooks, Samantha Holvey, and Jessica Leeds, who held a press conference the previous day about their accusations against the president.
More than 100 Democrats in Congress have demanded a congressional investigation into the accusations, many of which surfaced during the 2016 campaign.