Controversial Video Shows Polish Children Re-Enacting Auschwitz Gassing
Video footage of children in a Polish elementary school re-enacting moments from the Holocaust, including the gassing of prisoners at the Auschwitz concentration camp, has appalled viewers around the world.
The performance, which took place at the Dzieci Zamojszczyzny school in Labunie on December 10, was intended to honor the memory of Polish children during the Nazi occupation who were deported and adopted by German families, Newsweek Poland reported.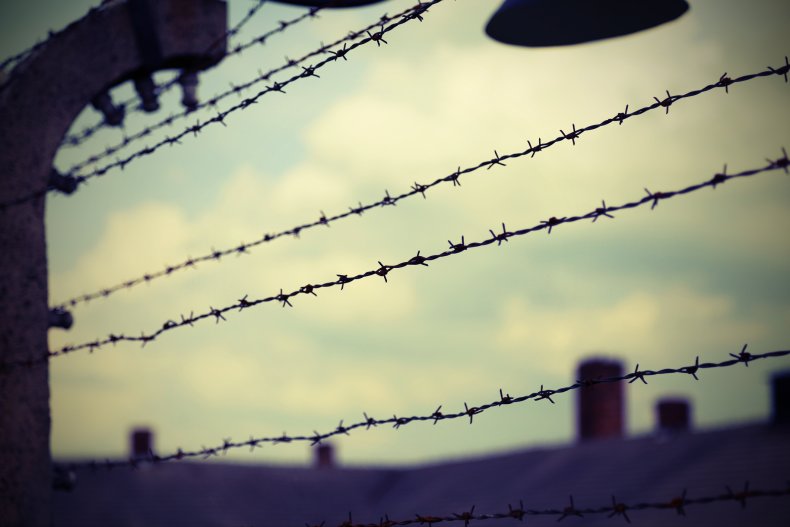 The Dzieci Zamojszczyzny, or Zamość Children, were separated from their parents during the war as Nazi Germany conducted mass ethnic cleansing of Poland to prepare for settlement. Children with identifiably Aryan features were sent to live in Germany, while others were interned at concentration camps, including Auschwitz.
Polish weekly news magazine Tygodnik Zamojski uploaded footage of the performance to Facebook.
In the video, two children wearing SS uniforms stood guard while other kids, dressed as prisoners, lay crumpled on the ground as a smoke machine billowed "gas." Other students clad in black leotards and wearing capes danced around them, before the troupe rose to their feet and concluded the performance.
Mariusz Kukiełka, the mayor of Labunie, made a speech after the performance that raised eyebrows. In part, she said that Poland has to contend with "various people, with leftist groups, which are bent upon creating a new man, a new godless society," Jewish Telegraphic Agency reported.
Poles were the second-largest population group killed in the Auschwitz camp, with an estimated 74,000 dead compared to 960,000 Jews according to the United States Holocaust Memorial Museum.
As part of the Generalplan Ost, the Nazi government's roadmap for the colonization and conquest of Europe, over two million Poles were killed. The remainder of non-Aryan Poles were earmarked for genocide or slave labor. One parent at the school event made a speech where she argued that Germany must pay reparations to Poland for their actions during the war.
Poland has been attempting to re-litigate its role in World War II since the Law and Justice Party came to power in 2015.
In 2018, the Polish government passed a law that criminalized accusing the country of complicity in Nazi war crimes, with a penalty of three years in jail. The law was criticized on several fronts, with the government of Israel speaking out against historical revisionism while others noted its chilling effect on free speech.
One parent at the school event made a speech where she argued that Germany must pay reparations to Poland for their actions during the war.
The Auschwitz Museum criticized the event on Twitter, stating that the organizers lacked the sensitivity to educate children on such a "difficult and tragic history."